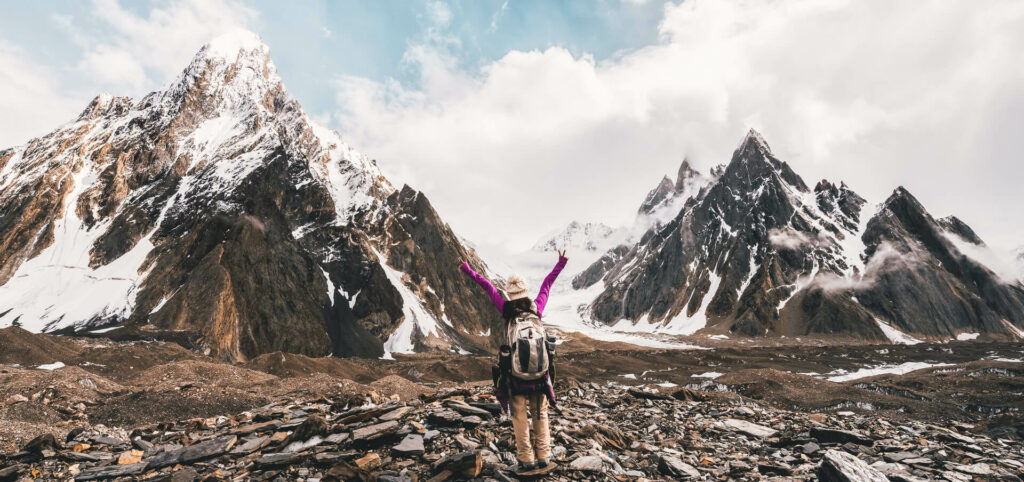 The trek to K2 Base Camp is one of the most awesome treks on the planet. On our expedition, we weave through the Boltoro Glacier and cross the Gondogoro La Pass, go through the Hushe Valley and experience the greater Karakoram range. When you're at K2 Base Camp on a clear day, you can see 10 of the world's 30 highest peaks, including 4 over 8,000m. Which is one of the reasons why you need to choose the best time of year to trek. If you're wondering when the best time to climb K2 Base Camp is, here's a post that will help.
Best time to climb K2 Base Camp
The best time to attempt your K2 Base Camp trek is in the summer months. This means the conditions are at their optimum for a climb, and you're more likely to get that all-important clear sky. However, there's no guarantee when it comes to the climate. Temperatures on the expedition may vary from 0 to 30 degrees during the day and -10 to 10 degrees at night. It's best to be prepared for lower temperatures due to wind chill or the weather turning bad. Usually the days are hot and the nights are cold. Which is where clever layers come in handy!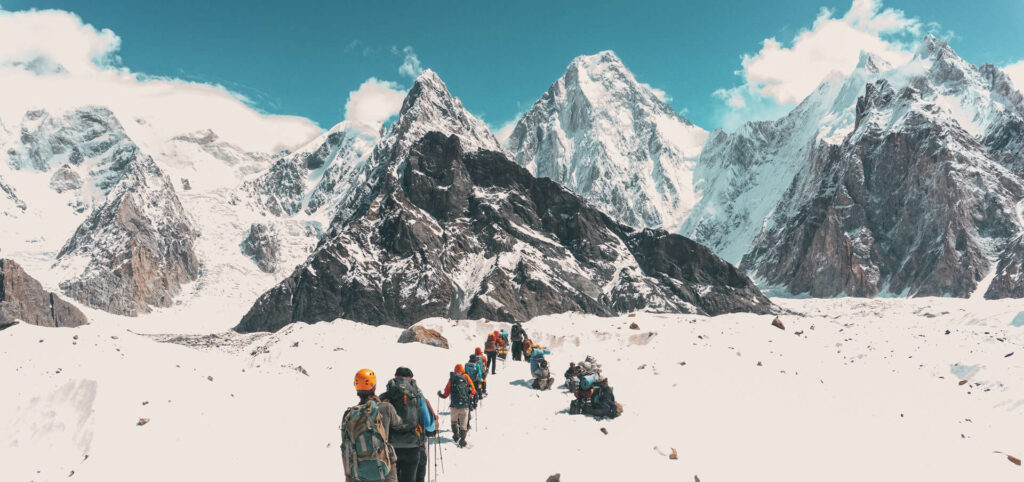 What equipment do I need?
As well as all the usual gear like clothing, sleeping bag, walking boots etc, you'll need a few bits of specialised kit for K2 Base Camp. You'll need gaiters, 12 point crampons, two slings (approx size 120cm x 10mm ) and a climbing harness and two screw gate carabiners. Remember, when you sign up to an Earth's Edge expedition you are entitled to a loyalty card with our equipment partner, Great Outdoors. This gets you a 15% discount on all the gear you need prior to your expedition. You can read our extensive packing list for K2 Base Camp here.
When can I climb K2 Base Camp 2022?
We currently have one expedition to K2 Base Camp in 2022, running on 10 August – 2 September. There's also an expedition running the following summer, from 2 August – 25 August 2023.
Fancy taking on the challenge yourself? You can read all about our expedition to K2 Base Camp here.