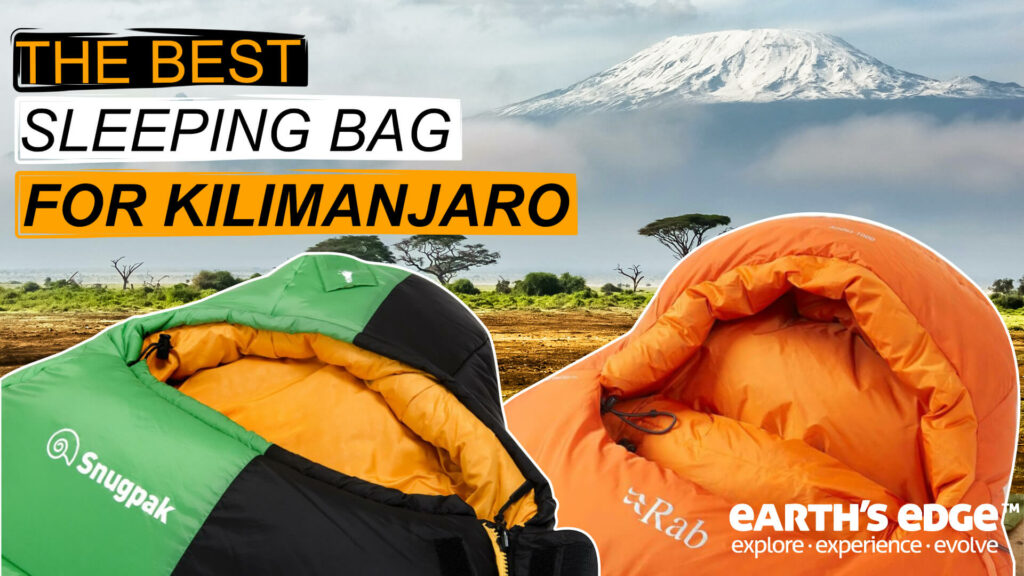 Getting a good night's sleep is super important when you're climbing Kilimanjaro. It helps you adjust to the altitude, and rest the body so you're fighting fit for the next day. One of the most important tools to getting a great night's sleep is picking the right sleeping bag. If you're wondering what the best sleeping bag for Kilimanjaro is, our very own James has put together his top tips…
The best sleeping bag for Kilimanjaro
"It's so important to have the appropriate gear when climbing Kilimanjaro. And that includes your sleeping bag. If you're not warm in your sleeping bag, the cold will wake you up constantly throughout the night. Not getting a good night's sleep will have a negative effect on your energy levels throughout the day, and have a big impact on your performance.
Temperature ratings
"Temperatures at the higher camps on these treks can dip well below -10 degrees Celsius, so it's important that you have a good sleeping bag.
"We recommend a sleeping bag with a comfort rating of at least -15 degrees Celsius. The comfort rating is the outside temperature you will be comfortable at, and the extreme rating is the outside temperature you will survive at.
Down vs synthetic
"There are two kinds of sleeping bags used on big mountains: synthetic and down. This refers to the type of material inside the sleeping bag. Both of these sleeping bags have roughly the same thermal properties. A down sleeping bag is about four times more expensive than the synthetic bag. The reason for that is it packs down smaller, and it's much lighter. On an expedition like Aconcagua, where you have to carry your own equipment, a down bag is much better.
"However, on an expedition like Kilimanjaro and Everest Base Camp, where our wonderful team of porters carry all your equipment, the synthetic bag is absolutely perfect."
If you want to read more about our expedition to Kilimanjaro, click the link to find out more!