Climb the world's highest mountains together!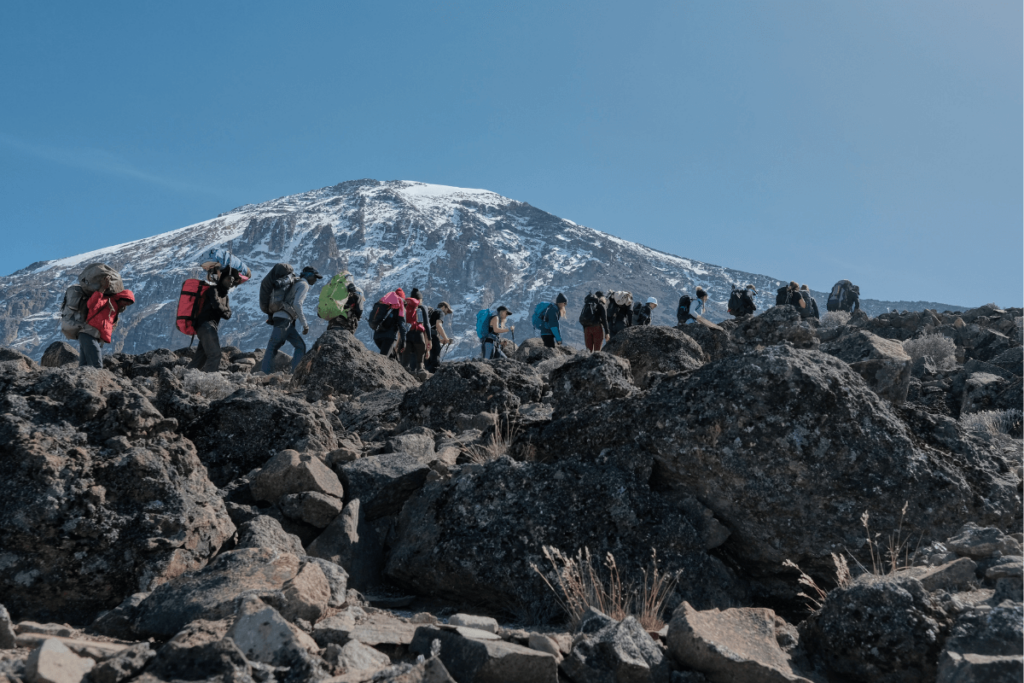 Have you ever thought about climbing the tallest free-standing mountain in the world – Kilimanjaro? Or, dreamt of following in the footsteps of mountaineering legends to Everest Base Camp? What if we told you that you can? Not only that, you can do so as a community with your gym members!
As a gym owner, we don't need to tell you that consistency is key. And that setting goals helps to keep us consistent. Whether that's a "Couch To 5K" or a marathon, having a clearly defined goal to work towards keeps us consistent and motivated. Why not give your members the ultimate goal – Climbing Kilimanjaro or trekking to Everest Base Camp?
How does the package work?
We have curated this exclusive package specifically for gym owners like you. This is the perfect opportunity to give your members a once in a lifetime experience and the ultimate achievement to work towards at your gym.
Our gym package offers a private expedition dedicated to you and your gym members. It requires a minimum of 13 clients, with a maximum of 20 people on any one trip. With 15 years of experience in adventure travel, we will look after every aspect of organising your expedition and ensuring it goes off without a hitch. All you and your team need to do is focus on your training to achieve this ultimate goal!
What expedition can I choose for my team?
Please contact us if you have another expedition in mind.
ENQUIRE TODAY