Climb the world's highest mountains together!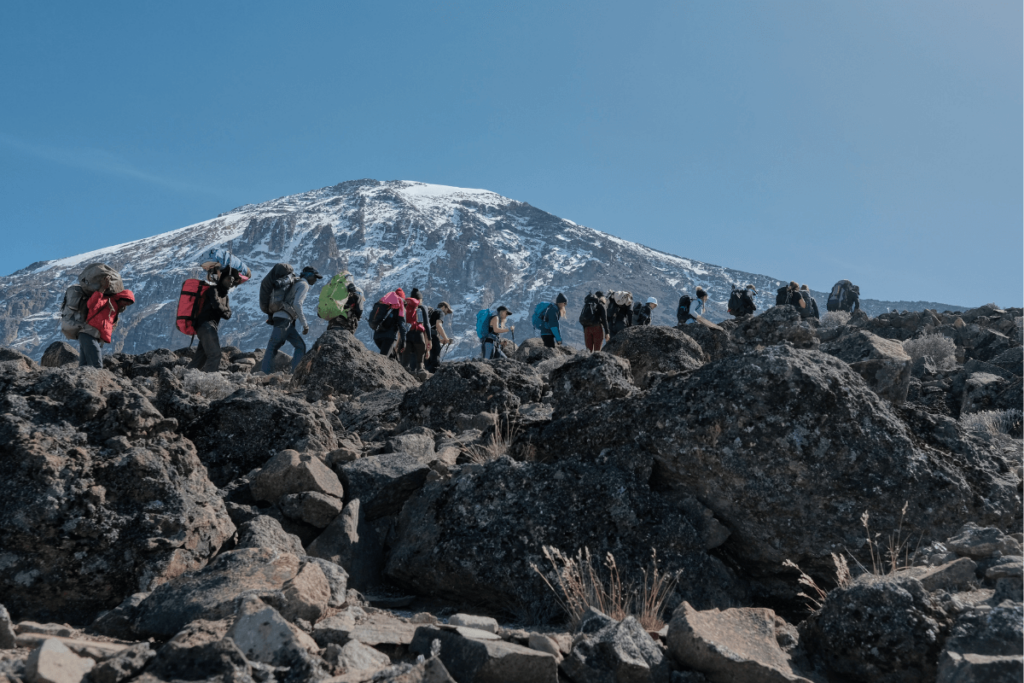 Have you ever thought about climbing the tallest free-standing mountain in the world, Kilimanjaro or following in the footsteps of mountain legends to Everest Base Camp? What if we told you that you can, and not only that, you can do so as a community with your gym members! With this we are excited to launch our new gym packages.
As a gym owner you know that consistency is key, and often to keep consistent we need to set goals. Whether that's a couch to 5k or a marathon, having a goal to work towards keeps us consistent and motivated. Give your members the ultimate goal – climbing Kilimanjaro or trekking to Everest Base Camp.
Together you will train and together you will summit!
How does the package work?
This package is exclusive to gym owners, it is the perfect opportunity to give your members a once in a lifetime achievement. The package is open to gyms who can fill a minimum of 13 (max 16) spaces on an expedition. If your gym can secure a minimum of 13 clients we will hold a private expedition date exclusively for your gym. We will organise the expedition on your behalf, while you and your team can focus on training for your goal!
What expedition can I choose for my team?
Please contact us if you have another expedition in mind.
ENQUIRE TODAY and make this dream a reality for your gym