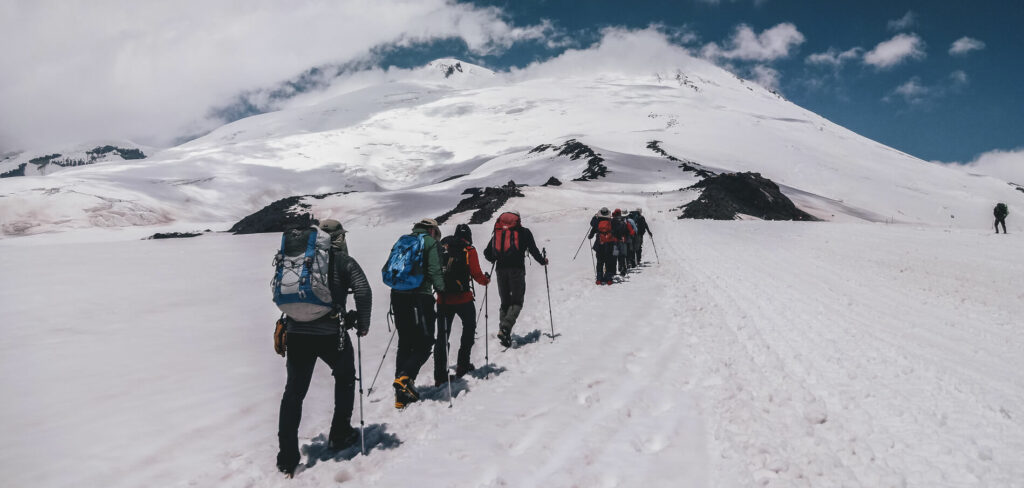 When the cold winter nights set in, sometimes all you want to do is snuggle up on the couch with a blanket and the remote. But that doesn't mean we want to lose our sense of adventure! If you want to get inspiration for your next jaunt, or just marvel at the great big world, here are some of the best trekking movies on Netflix to get you amped up.
The best trekking movies on Netflix
14 Peaks
This new release is the one that's gotten all of us excited! This movie tells the story of Nirmal Purja and his attempt to climb all 14 of the world's peaks over 8,000m. And if that's not enough, he wanted to do it in just seven months. We don't want to give too much away, but it's an incredible watch. There are stranded climbers, government blockades and a whole lot of awe-inspiring footage. This will make you want to lace up your boots and head straight to the nearest mountain.
Sherpa
This movie caused quite the stir when it was first released, and rightfully so. One, it's a tragic story. Initially intended to cover the 2014 climbing season from the Sherpa point of view, the production was present when an ice avalanche struck on the deadly Khumbu Icefall. Tragically, 16 Sherpas were killed. What follows is a true insight into the work of the Sherpa people and the risks that they take, often with ungrateful climbers in tow. It'll make you look at Everest in a completely different light.
Into the Wild
This movie is based on the book by Jon Krakauer (who also wrote Into Thin Air, an excellent Everest read). It tells the story of Christopher McCandless who hiked into the Alaskan wilderness to live off the land.
Everest
While we're on the topic of Jon Krakauer, the movie Everest is based on the aforementioned book, Into Thin Air. It's a fictionalised account of the events that took place in 1996, when climbers were caught in a deathly blizzard. It should be said, though, isn't entirely happy with his portrayal…
Jurek
While all the focus is on 14 Peaks and Nirmal Purja , we can't forget about Jerzy Kukuczka. This documentary tells the story of this legendary climber, who was the second person in the world to climb all of the 8,000m peaks.
Free Solo
OK, we're going to have to switch to Disney+ for this one, but it's definitely worth it (plus you get to watch Moana, win/win). Free Solo is one that will leave you on absolute tenterhooks. This National Geographic documentary follows Jimmy Chin as he attempts to 3,000ft El Capitan in Yosemite National Park… without any ropes. Rest assured, your heart beat will be racing pretty much the entire time.
If all that has left you ready for adventure, click here to read all about our expeditions available in 2022.