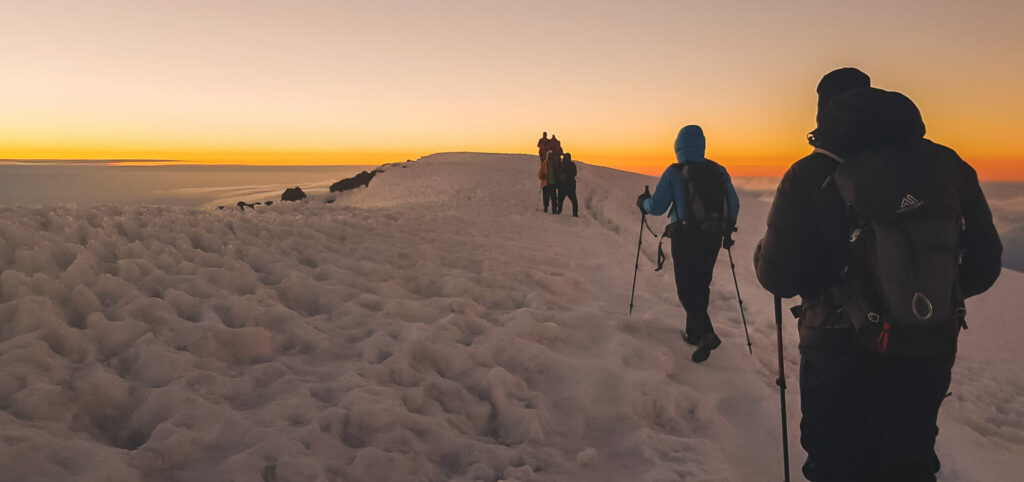 We've got loads of treks to Kilimanjaro scheduled for 2022. So that means we have a load of people who are ready to get excited! It's natural to have a lot of questions before a trek, particularly if this is your first expedition. Remember, you can read all about the trip in our Ultimate Guide to Kilimanjaro. But if you want to get some visual aid, here are all of our videos to watch before climbing Kilimanjaro…
The videos to watch before climbing Kilimanjaro
Best hiking boots for Kilimanjaro
Here's a video about the kind of boots you need, what to avoid, and brands to go for…
How to pack a duffel bag
There's a real art to packing a duffel bag, and James has all the best tips here!
What to pack for Kilimanjaro
It can be a minefield thinking about what to pack, but Arianna breaks it all down in this video.
Is Kilimanjaro hard to climb?
If you're worried about whether you're fit enough, the wonderful Arianna is here to give you all the info you need.
When is the best time to climb Kilimanjaro?
You always need the weather to be on your side on a trek. This video explains why…
How much does it cost?
The all important question! But this video explains exactly what is included in an Earth's Edge trek to climb Kilimanjaro.
If you want to find all of the videos to watch before climbing Kilimanjaro in one playlist, you can view that here!
To read more about our expedition to climb Kilimanjaro, click the link.