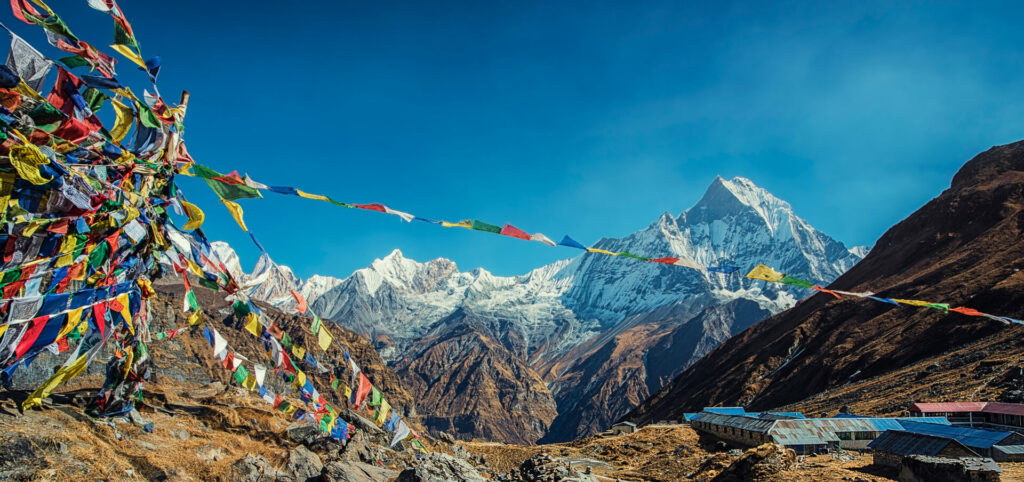 The route we take to Annapurna Base Camp is one of the most beautiful you could ask for. We go through lush alpine forests, walk alongside the river and pass many beautiful waterfalls. All of that is far more enjoyable if the weather is on your side. That's why it's important to choose the best time to climb Annapurna Base Camp when you're planning a trek. If you want to know when that is, we can help…
Best time to climb Annapurna Base Camp
The best time to trek is in the autumn. This is because you want to avoid the monsoon season in Nepal. But remember, even though this is the dry season, there is still the chance of rain as we're high up in the Himalayas. We trek to the Annapurna Base Camp in September/ October.
It tends to be quite warm during the day, but once the sun goes down it can get quite nippy. Temperatures usually stay around 20°C but can push 30°C. At night it can get down to 5°C but has been known to dip below zero. The best way to prepare is to pack clever layers, especially for night time. Making sure you're nice and cosy is the best way to ensure a good sleep!
What equipment do I need?
As Annapurna Base Camp is a relatively straightforward trek (it's classified as a level 3) you don't need any specialist equipment. So don't worry – you don't need any ice axes, crampons or gaiters! What you do need is a good pair of hiking boots, which you've broken in long before the trip. There's nothing more miserable than blisters on a trek! You'll also need some walking poles, and a good down jacket. There are plenty of other bits you'll need, but you can read them all on our extensive packing list here. And when you sign up to an Earth's Edge expedition you are entitled to a loyalty card with our equipment partner, Great Outdoors. The loyalty card entitles you to a 15% discount until the day your expedition departs.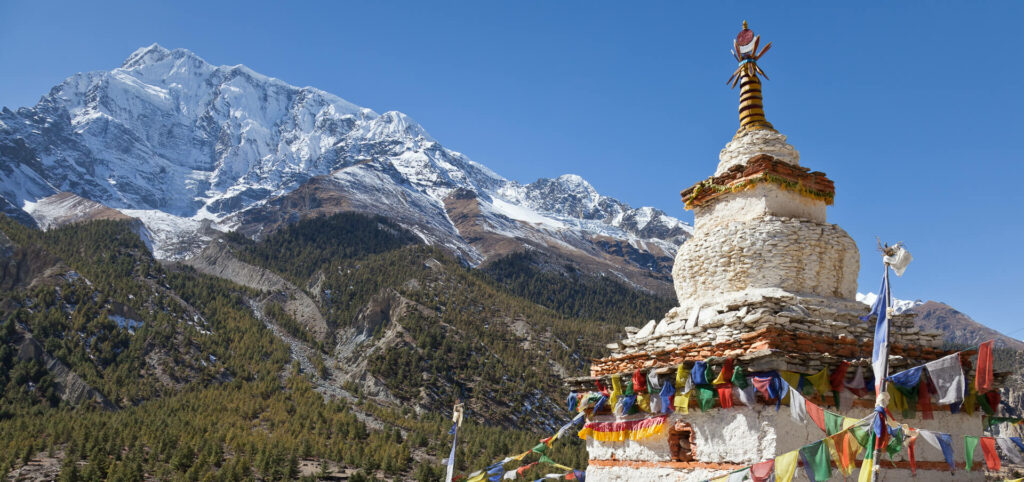 When can I climb Annapurna Base Camp 2022?
We currently have one expedition to Annapurna Base Camp scheduled for next year, on 5 October – 20 October 2022. There's also one in 2023, from 11 October 2023 – 26 October. There are currently spaces available on both treks.
For more information about our expedition to Annapurna Base Camp, click the link. You can also read our Ultimate Guide to Annapurna Base Camp here.