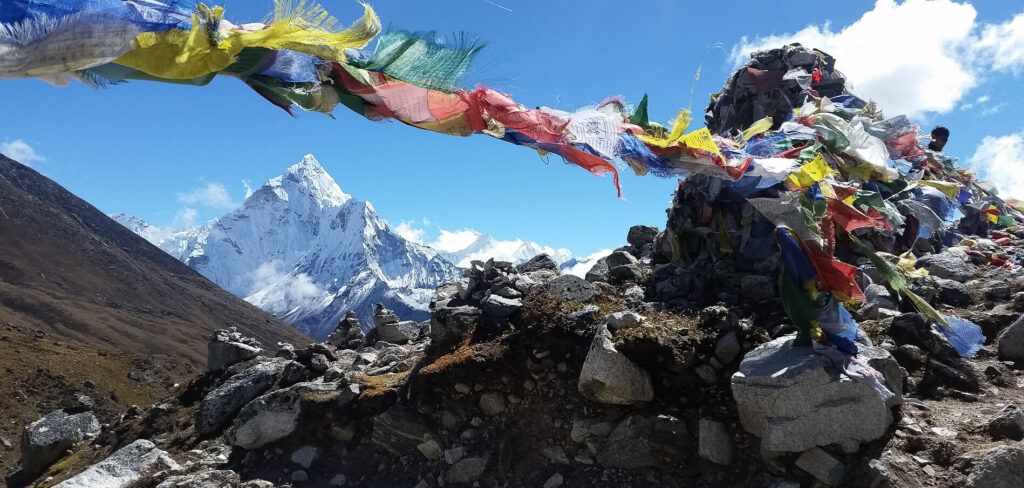 The trail to Everest Base Camp is a beautiful one. Leading to the base of the tallest mountain in the world, this trek is an incredible experience. But can you do Everest Base Camp on your own? Is it better to trek with a group? Do you need a Sherpa? If you have questions, this blog post may help…
Can you do Everest Base Camp on your own?
Yes. Unlike lots of other expeditions, you are allowed to trek to Everest Base Camp without a guide. Though, while you can hike this trail alone, we recommend you use the local Sherpas. Not only does this support a vital industry, but it also gives you the local insight to make the trip so much better. We have a team of Sherpas that we use on our expedition and they are an integral part of the trek.
Do you need a permit?
No. While you do of course need a permit to climb Everest itself, you don't need one to hike to Everest Base Camp.
Is it better to trek with a group?
Now, we're obviously going to be biased here. But we obviously think it's far better! You get to experience the trek with a gang who become like your family. You also get to meet the local villagers along the way with the help of the Sherpas. There's also a great spirit of community and support among the group. Plus, don't forget we also send an international expedition leader and a doctor on every expedition, while keeping group sizes sustainably small. This means that if you get injured, or feel the effects of the altitude, you can be treated swiftly.
If you want to read more about our expedition to Everest Base Camp, including 2022 dates, click here. You can also read our Ultimate Guide to Everest Base camp here.