Overview
About Aoife Mc Namara's Kilimanjaro Climb
The founder and chief designer of her eponymous label, Aoife Mc Namara has always been passionate about the natural world. After securing an Honours degree from Limerick School of Art & Design and gaining industry experience in Paris and New York, Aoife set about creating unique Irish garments that were at peace with the planet. Since its launch in 2019, the Aoife Mc Namara brand has gained a cult following for award-winning sustainable collections inspired by Ireland's wild beauty. Aoife Mc Namara recently achieved B Corp status, recognising its commitment to positively impacting people and the planet.
About the Earth's Edge X Aoife Mc Namara Kilimanjaro Expedition
Equality and female empowerment are extremely important to us here at Earth's Edge. Unfortunately, there are still very few opportunities for women in Tanzania to gain access to work in the outdoor industry. One of our goals for this collaboration with Aoife Mc Namara is to help accelerate change, and to provide real and sustainable jobs for women working on expeditions in Tanzania.
Although there are female members of our Earth's Edge team in Tanzania, we are striving to increase this number. We are currently in the investigation stage of this project, interviewing existing stakeholders in the country in relation to this objective. Once we get their feedback, we will begin a recruitment effort and set targets for female representation on this expedition. We will also set targets across all of our expeditions in Tanzania and formulate an action plan to increase that figure in the years to come, while not unduly impacting employment for our existing staff.
About Earth's Edge
We are the only company in the world who have an experienced expedition leader and doctor on our Kilimanjaro (5,896m) expeditions while keeping group sizes sustainably small. Having an expedition leader and doctor on all our Kilimanjaro expeditions allows us to deliver an unrivalled level of safety and service for each and every one of our clients.
About Kilimanjaro
Kilimanjaro is not only Africa's tallest mountain standing at 5,896m, but it is also the highest free-standing mountain in the world. Kilimanjaro is, in fact, a huge crater known as Kibo and it is over 2km wide.
Our 12-day itinerary includes seven days of trekking on the scenic Machame Trail. This time-frame allows for excellent acclimatisation and increases the chance of a successful summit. This route is also rich in biodiversity, and you will experience ever changing landscapes. From spotting African wildlife in the low scrublands, you trek through lush forests followed by striking alpine tundra before finally ascending over scree and past glaciers to the summit of Mount Kilimanjaro.
This trek is suitable for people with a good level of fitness. You do not need mountaineering experience to climb Kilimanjaro. Unlike most companies who spend their last night before summiting in Barafu camp, we stay in Kosovo camp. Kosovo camp is a much quieter camp, and is 120m higher in terms of altitude. This cuts an hour off our summit night!
The expedition leader and doctor work alongside our incredible team of Earth's Edge guides and porters to deliver an exhilarating experience each and every day on the trail! The morning ritual of native song and dance gets the blood pumping in the early sunlight, and will help you reach the top!
There's also a free day at the end of your trip where you can get some well deserved R&R by the pool, or go on an optional one-day Safari in Tarangire National Park.
Earth's Edge X Aoife Mc Namara Kilimanjaro Expedition Costs & What's Included
The total cost of climbing Kilimanjaro is highlighted above. To book your spot, you are required to pay a 399.00 deposit. You can pay the remaining balance by instalments or in full. All fees must be paid three months prior to departure.
Your fees include the following:
Return international flights from Dublin to Kilimanjaro
Experienced expedition leader
Experienced expedition doctor
Earth's Edge team of guides, porters and support staff
All accommodation
All meals (except in Arusha where accommodation is on a B&B basis)
A celebratory dinner at the end of the expedition
All transport throughout the expedition
National Park fees
All group gear consisting of first aid kits, mountaineering equipment, cooking equipment, etc.
Use of state of the art tents and thermarests
Extras:
In addition to the above, there are a number of added extras Aoife is offering on her climb. They are all optional, but we would love you to take part in them all.
Training Day: Aoife will host a training day in the Burren, Co. Clare in advance of the expedition and prior to the Training Weekend (below). This is an opportunity for the group to meet each other, ask their guide questions, and develop a bond as a group! Training days are included in the price of the trip. Food and accommodation required for the training events are not included.
Training Weekend: Aoife will host a training weekend in Wicklow in advance of the expedition. This weekend is another chance for participants to meet Aoife herself, as well as an expedition leader, an expedition doctor, and their fellow adventurers. On the training weekend, the experienced expedition leader will give a full expedition brief, lead two training hikes and offer expert advice on all aspects of the expedition including training, equipment, weather etc. Training days are included in the price of the trip. Food and accommodation required for the training events are not included.
Aoife Mc Namara Limited Edition T-Shirt: Each participant will receive an exclusive Aoife Mc Namara long-sleeved t-shirt featuring a bespoke expedition print on a premium quality t-shirt made from undyed 100% organic cotton.
Revive Active Supplement Supply: Participants will receive a 7-day supply of Revive Active Joint Complex and a 30-day supply of Zest Active super supplements in the run-up to the trip, in addition to a shaker bottle, to help support their preparation for the expedition.
Exclusive Team WhatsApp Group: Aoife would like to invite all participants to a private WhatsApp group where they can meet each other, share pictures and progress, and get excited about this trip of a lifetime!
When signing up for the adventure you agree to share your contact information with both Earth's Edge and Aoife Mc Namara so that you can be sent appropriate information about the trip and be invited to participate in the above activities.
Facts
Kilimanjaro lies within the 756-square-kilometre Kilimanjaro National Park, a UNESCO World Heritage Site, and is one of the few places on earth that supports five major ecological zones: rain forest, heath, moorland, alpine desert and glaciers.
There are actually three volcanoes that form Kilimanjaro; Shira, Mawenzi and Kibo. You will pass Shira enroute to the summit, but it is Uhuru Peak on the volcano of Kibo that marks the summit of Mount Kilimanjaro and the highest point in Africa. Its last eruption was around 200 years ago and today Kibo lies dormant.
In 1889, German geographer Hans Meyer and Austrian mountain climber Ludwig Purtscheller were the first to climb Kilimanjaro.
Approximately 25,000 people attempt to summit Mt. Kilimanjaro every year. About two-thirds of them are successful. Altitude-related problems are the most common reason climbers turn back.
The Kilimanjaro Porters Assistance Project is an American run Tanzanian NGO which campaigns for the fair treatment of porters on Kilimanjaro. KPAP send an investigator on all our Kilimanjaro treks to monitor porter welfare. KPAP investigators report on porter compensation, tips, clothing, food and the weight of their loads. Earth's Edge is a proud partner of KPAP.
Kilimanjaro is not a peak you can climb on your own. It is mandatory to climb with a licensed guide and have porters carry your equipment. This sustains the local economy and allows local people to reap the rewards of tourism.
Best time to climb Kilimanjaro
In Tanzania, there are two wet seasons and two dry seasons. The "long rains" run from March through May and the "short rains" run from November to mid-December. Outside these times is considered the dry season. It can still rain during the dry season but statistically, it is much drier. This makes January, February and June through to October the best time to climb the mountain.
What you need to climb Kilimanjaro
We have an extensive packing list on what you should bring with you when hiking Kilimanjaro. You can view this packing list here.
How to prepare to climb Kilimanjaro
We have classified Kilimanjaro as a level 5 expedition, for more information about our levels system click here. We expect participants to have a very good level of fitness. Although this is not a technical climb, it is very steep in places and you will be gaining height very quickly. The group moves at a comfortable pace and nobody is ever left behind. Nevertheless, it is your responsibility to contact us if you have any concerns regarding your level of fitness, health or ability to complete the trek. We strongly recommend that you read our information pack, which gives in detail on how you should prepare for climbing Kilimanjaro. You can read this document here.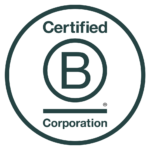 Certified B-Corp
Earth's Edge is a certified B-Corp. In fact, we are the highest scoring B-Corp in Ireland. We are passionate about sustainable travel, bettering the lives of the people connected with the company and minimising our environmental impact.

Tree Planting
We plant 30 native trees in Nepal for each person that travels with us in partnership with Eden Reforestation Projects. If you would like to plant more, please contact info@earths-edge.com. Each extra tree costs €0.15 cents. Learn more about our tree planting here.
Available Dates
19 January 2025 - 30 January 2025
---
14 Spaces Available
Book Now