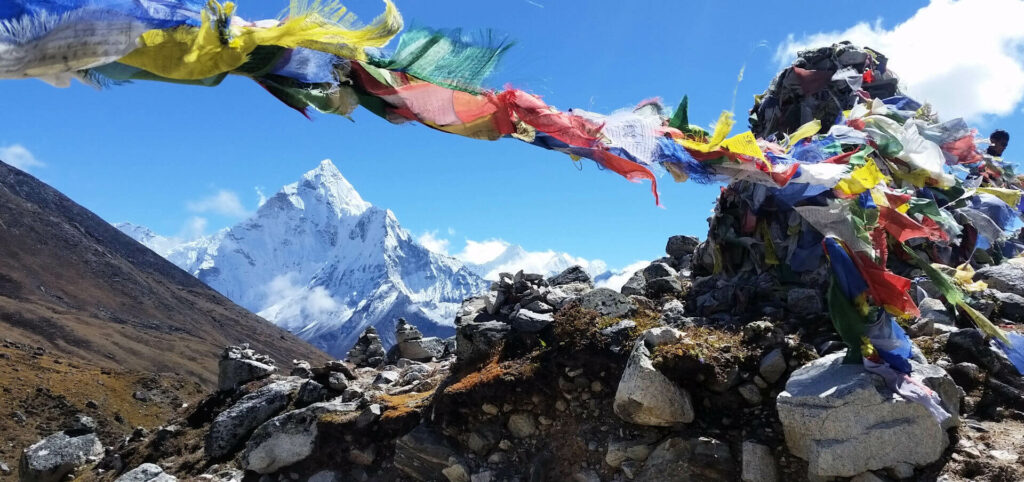 The corner of the world where Island Peak stands is legendary. With almost all of the world's highest mountains, and a long-running history of mountaineering accomplishments, Island Peak is surrounded by good stories. If you're heading there on an expedition, or just want to impress your mates with some fun facts about Island Peak, we've got some great tidbits for you!
6 Facts About Island Peak
What's in the name?
The mountain was named Island Peak in 1953, because "it appears as an island in a sea of ice when viewed from Dingboche". It got its name from members of the British Mount Everest expedition, but was actually renamed Imja Tse in 1983. Island Peak remains the most popular name, though!
A famous team
That same team who named Island Peak were actually the first to reach the southwest summit. That team included Tenzing Norgay, Charles Evans, Alfred Gregory, Charles Wylie and seven other Sherpas. If their names sound familiar, that's because they were the first people to summit Mount Everest. In fact, that's what they went on to do after climbing Island Peak! It's a pattern that's repeated to this day, as many mountaineers use Island Peak as a training ground before attempting Mount Everest.
Biggest achievers
The oldest person to reach the summit of Everest is Yuichiro Miura (80 yrs old) of Japan in 2013 and the youngest person is Jordan Romero (13 yrs old) of The USA in 2014. Which basically means, you've got no excuses!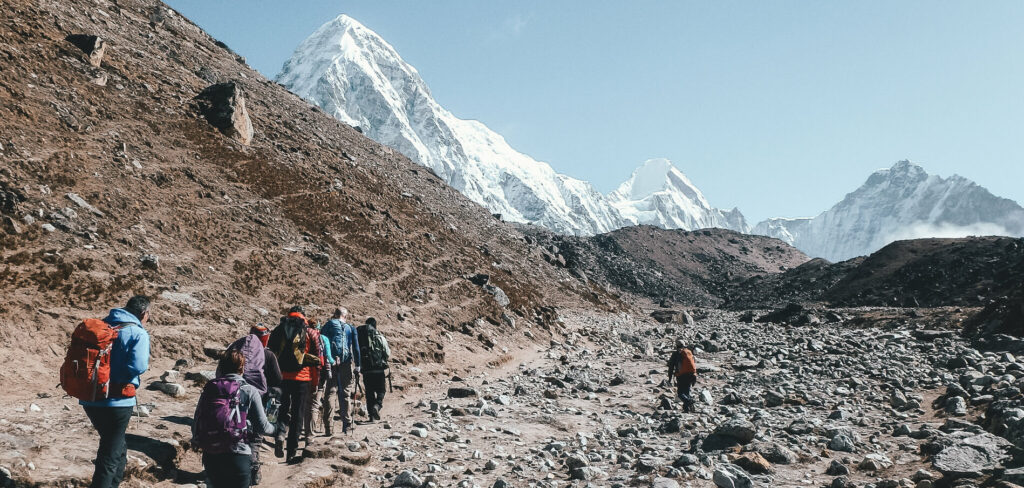 Good neighbours
This region of mountains north of Nepal is infamous in the climbing world. It's home to eight of the world's ten tallest mountains, including Mount Everest, the highest point on the planet. It's also home to more than 240 peaks over 6,000 metres above sea level.
Sherpas
You have probably heard the word sherpa, but did you know the name actually refers to the people of the Khumbu region? Sherpas have adapted to living in high altitude conditions for generations. The Sherpas who work on the mountains are key to expeditions, for their wisdom and expertise.
When to go
The best time to trek to Everest Base Camp is between March and mid-May, or September to mid-November. The summer is too wet, and low clouds and fog can obscure the views. The temperature at the summit never rises above freezing, averaging -36C in winter and -19C in summer.
If you want to read more about our expedition to Island Peak, click here!