Home to the Himalayas, incredible scenery and some of the world's most impressive mountains, Nepal is a trekker's paradise. Here, you'll find some of the most spectacular treks on the planet. There are awesome mountains, dramatic valleys and magical little villages all along the way. If you're looking to head out there yourself, we've put together the four best treks in Nepal to get you excited, no matter what your level…
The four best treks in Nepal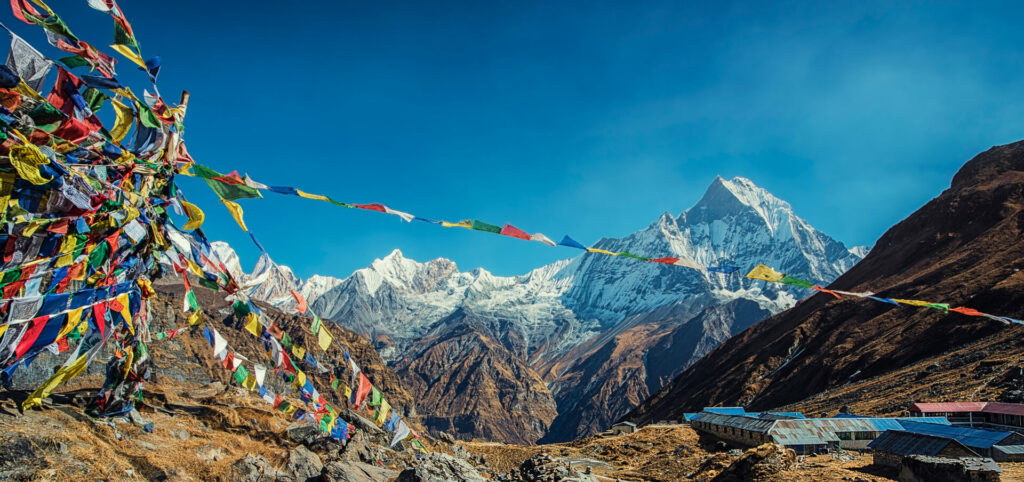 Annapurna Base Camp
We'll start with one of the "easiest" treks on offer, the hike to Annapurna Base Camp. On this beautiful trek, you'll pass through lush alpine forests, beautiful rivers and numerous waterfalls. You'll also get to explore picturesque villages along the trail, and meet the amazing people who call this area home. Of course, when you get to base camp itself you're met with one of the best views in the world. On our expedition, we spend the whole afternoon there and rise early the next morning to watch a sunrise you'll remember for the rest of your life.
Read about our expedition to Annapurna Base Camp here.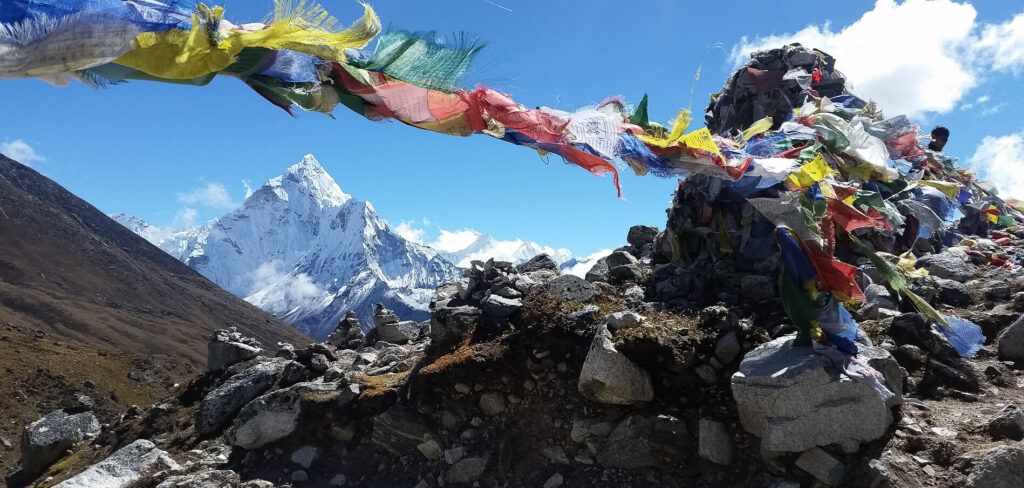 Everest Base Camp
You're standing among giants on this trek to the foothills of the world's most famous mountain. This trek is sacred among mountaineers and Sherpas, and the incredible scenery makes it one of the best treks in the world. You'll trek through the Khumbu Valley, pass through picturesque villages and be surrounded by dramatic peaks. It's one of our most popular expeditions for a reason…
Read about our expedition to Everest Base Camp here.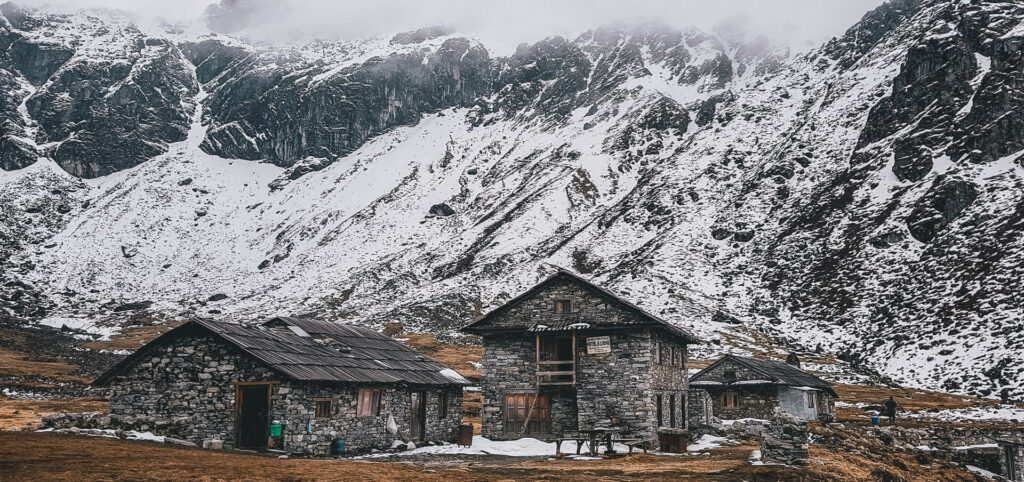 Mera Peak
One of the tougher expeditions we offer, the trek to Mera Peak is an incredible experience. At 6,476m, Mera Peak is the highest trekking peak in Nepal. You'll trek through Pangkongma and Nashing Dingma villages and visit ancient monasteries on the way to base camp. Once there, the trek is technically straightforward but the weather can pose a challenge. However, at the summit it'll be all worth it. The view from the top is incredible. On a clear day, you can see five of the world's six highest peaks, Everest (8,848m), Lhotse (8,516m), Cho You (8,201m), Makalu (8,481m) and Kangchenjunga (8,586m).
Read about our expedition to Mera Peak here.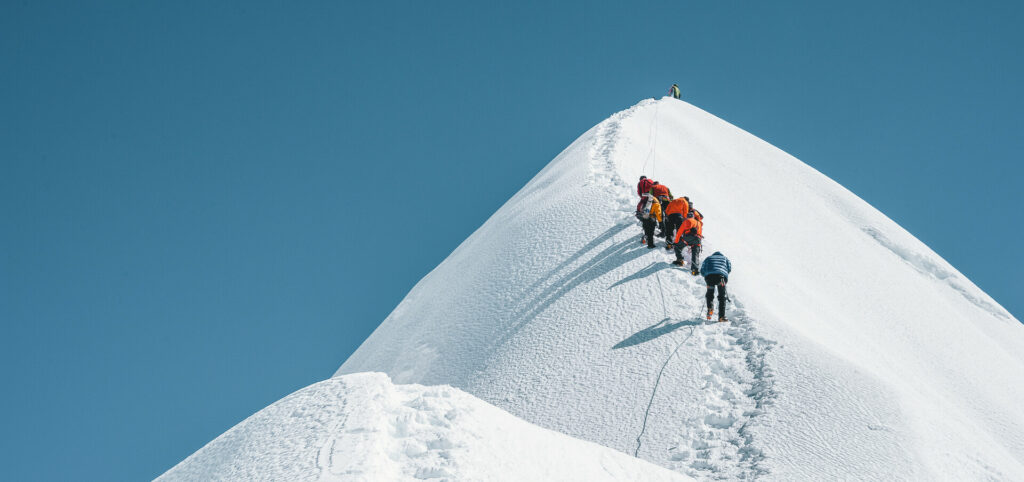 Island Peak
This is technically a two in one expedition, as you have to trek to Everest Base Camp first. But instead of stopping there, on this trek you continue on to Island Peak, a beautiful 6,189m peak. It's a tough old climb, but the views from the summit are incredible. A lot of the people who climb Everest use Island Peak as a training mountain, too.
Read about our expedition to Island Peak here.