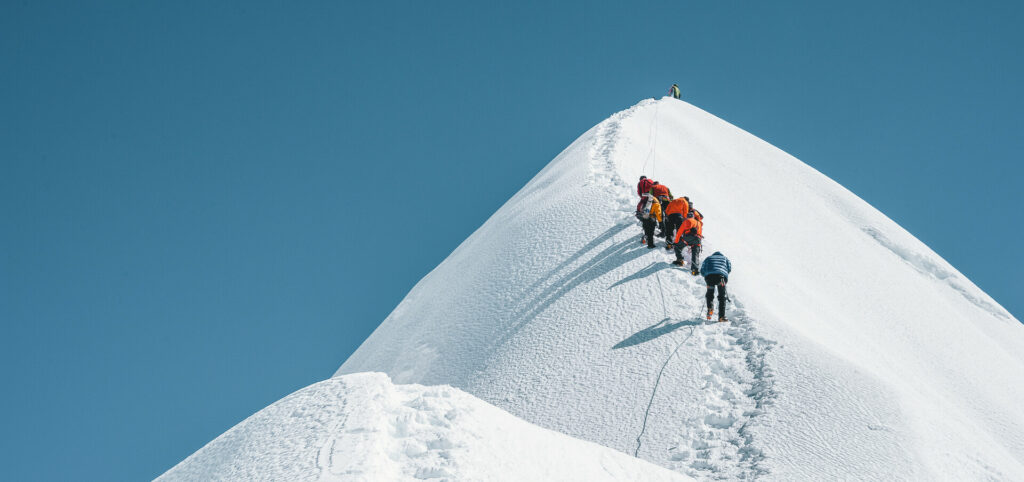 The trek to the summit of Island Peak is one mighty challenge. Often used as a preparation peak by the mountaineers who go on to summit Everest, Island Peak is at an elevation of 6,189m, and requires a good bit of technical skill. But the trek is a once in a lifetime experience, and one you'll never forget. If you're thinking about climbing it yourself, you may well be wondering how long it takes to climb Island Peak. Well, let us fill you in…
How long it takes to climb Island Peak
Before you can summit Island Peak, first you must trek to Everest Base Camp. The Earth's Edge expedition to Everest Base Camp and Island Peak takes 23 days in total. The initial part of the expedition (the trek to EBC) takes 10 days, before we begin our ascent to Island Peak.
What is summit night like?
Let's put it this way… it's not for the faint hearted! We set off in the dark hours of the early morning, and most of the summit night is spent on snow and ice using crampons and ice axes. For the first section, we ascend over 700m over mixed terrain. The last 200m are the most demanding and we use fixed ropes and ascenders to conquer the headwall and reach the summit ridge. But the views from the top? Will take your breath away.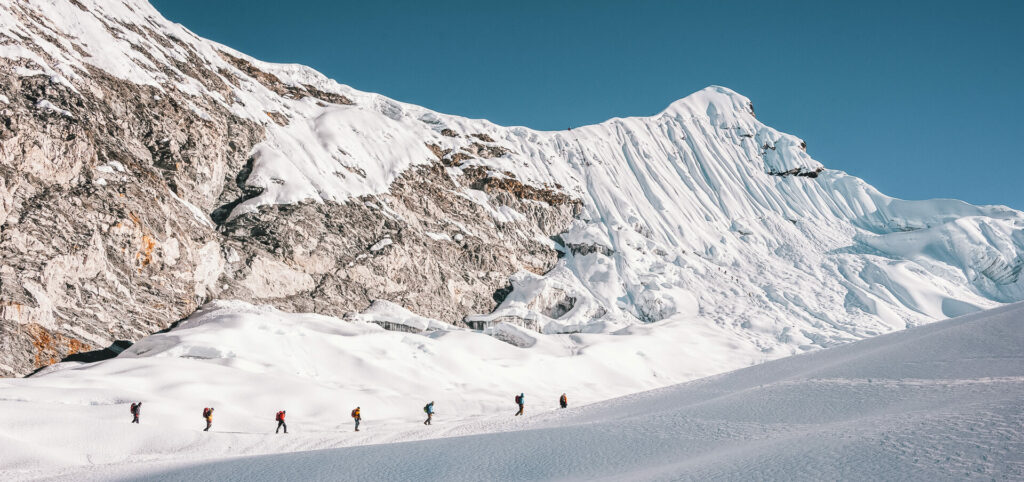 Are there any rest days?
Yes. We have 3 rest days built into the itinerary, which help us to acclimatise. One of those rest days also includes some skill training, so we can practice our rope work before we tackle the summit. And speaking of the summit – there's a spare day built into the itinerary, in case the weather is against us.
What about the descent?
We spend 3 days after the summit making our way back to Lukla, trekking first to Tengboche and then Namche Bazaar.
There's a great blog post here from one of our expedition leaders, about whether Island Peak is tougher than Everest Base Camp. It gives you plenty of detailed information about the climb. If you want to read more about the trip, click here to find out all about our expedition to Everest Base Camp and Island Peak.