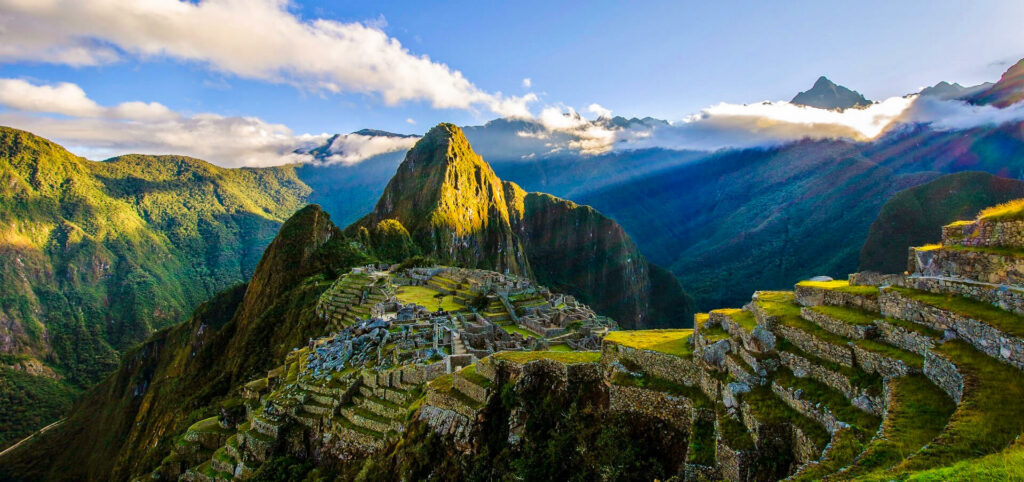 Featured on many a bucket list, the hike to Machu Picchu is one of the most beautiful expeditions in the world. There are many different ways to get there. Which means there are many different prices! If you're wondering: How much does it cost to hike Machu Picchu? This post has the information you need…
How much does it cost to hike Machu Picchu?
As we said, there are many different ways to get to Machu Picchu. The most popular (and crowded) hike is on the Inca Trail. If you want to hike this trail, you need to have a permit and be accompanied by a guide recognised by the Peruvian government. This is for the protection of the trail and natural habitat. However, you cannot buy this on your own.
On the Inca Trail, the permit costs roughly $680.
Flying to the Machu Picchu trail
However, the permit is not the only cost involved. You'll need to fly to Peru, then to Cusco, then pay for guides, food and camping equipment. But if you book with Earth's Edge, everything is taken care of…
How much is the trek to Machu Picchu?
The Earth's Edge expedition to Machu Picchu *currently costs €4,399. Remember, we take a different route to Machu Picchu, going off the beaten path and hiking to the incredible Choquequirao and on through the Peruvian Andes. This gives you a chance to see the stunning scenery and Machu Picchu on a less touristy route.
What's included?
International return flights from Dublin to Lima (Economy Class)
Internal flights in Peru
Experienced Irish/UK expedition leader
Experienced Irish/UK doctor
Training weekend
Local English speaking guides, cooks and support team
All accommodation based on twin sharing in hotels in Lima, Cusco, Aguas Calientes and camping elsewhere
All meals and water, except in Lima, Cusco and Aguas Calientes where accommodation is based on B&B
A celebratory dinner at the end of the expedition
Transport throughout the expedition
All group gear consisting of first aid kits, mountaineering and cooking equipment
Entry fee into Machu Picchu and guided tour
Use of state of the art tents and thermarests
Hiking to Machu Picchu from the UK
You can also join the expedition from the UK and book your own international flights. This *currently costs €3,199. This is also a handy option if you want to travel on somewhere else, or spend more time in Peru.
You can read read all about our hike to Machu Picchu here. Our Ultimate Guide to Machu Picchu also has everything you need to know!
*Prices in this blog are reflective at the time of writing. Prices are subject to change