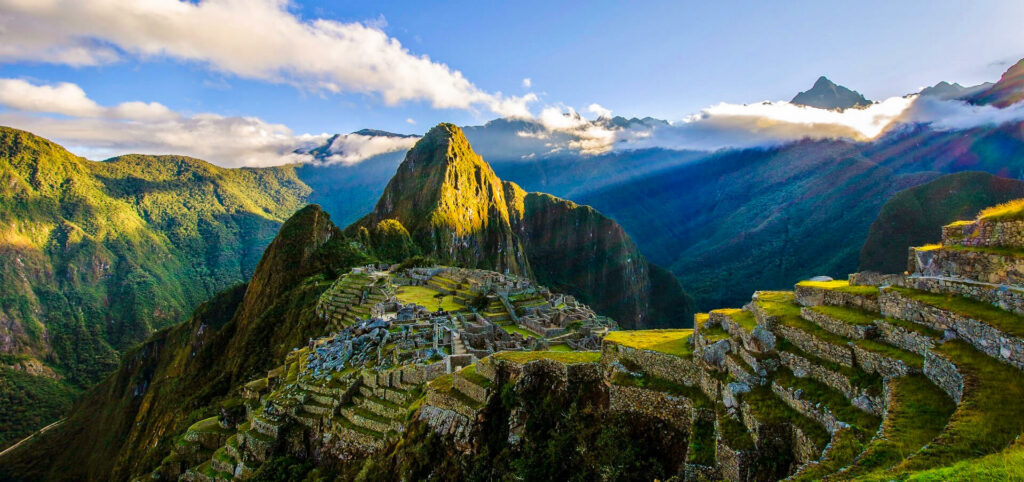 It's one of the wonders of the world that's on everyone's bucket list. But if you're thinking about going to trek Machu Picchu, you've probably got a lot of questions. Here at Earth's Edge, we've been running expeditions to Machu Picchu for years, and we know it inside out. So we've put together this blog post to help answer all the questions you might have…
Everything you need to know before you trek Machu Picchu…
How hard is it to trek Machu Picchu?
We give all of our expeditions a difficulty level, so you know what to expect. Our expedition to Machu Picchu is a level 5. That means you can expect to trek an average of 6 to 8 hours per day at altitudes not usually exceeding 6,000 metres. If you've climbed Kilimanjaro, our trek to Machu Picchu is the same level. Sure, it's not a walk in the park, but if you train and prepare yourself, you'll be up for the challenge.
Read more about how hard it is to trek Machu Picchu in our blog post.
How long does it take?
We take the road less travelled on our expedition to Machu Picchu. We begin at Cusco, then dive deep into the Peruvian Andes, stopping at the incredible and less-visited ancient city of Choquequirao. While the expedition is 16 days long in total, we spend 11 days trekking to Machu Picchu. This means that you get far more out of the experience, and see places that other expeditions to Machu Picchu simply don't even get close to.
Read more about how long it takes to trek Machu Picchu in our blog post.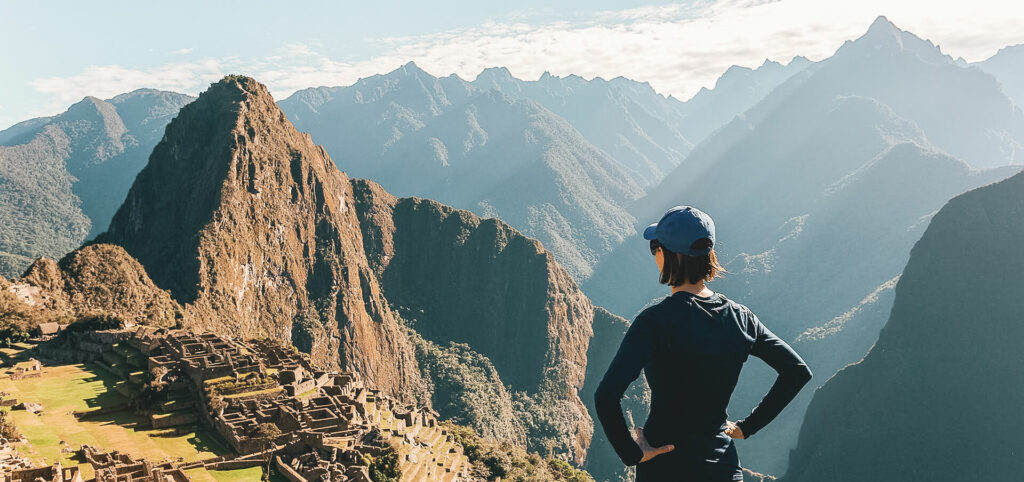 What is the food like?
Just like all the food in Peru, the food on our trek is unreal! You can expect lots of hearty Peruvian dishes, like Metasca beef stew with jungle potato, Carapulcra, Rocoto Relleno and huge sweetcorn kernels. All of the food is designed to keep your energy levels up. And we can cater to dietary requirements too, if you tell us in advance. So worry not, vegetarians!
Read more about what the food is like on Machu Picchu in our blog post.
How much does it cost?
The Earth's Edge expedition currently costs €4,999. This includes all your flights from Dublin, too. When you're booking an expedition, it's important to know exactly what is covered. Our expedition covers basically everything, bar travel insurance, vaccinations, visas and a bit of spending money. 
Read more about how much it costs to trek Machu Picchu in our blog post.
How do I cope with altitude sickness?
If you're heading to Machu Picchu from Ireland or the UK, you're probably concerned about altitude sickness. After all, this isn't something we encounter on our home turf! We start in Cusco, which has an altitude of 3,400m. Our altitude varies along the way, with the highest point on our journey being the Yanama Pass (4,668m). Machu Picchu itself is 2,430m, so actually lower than Cusco. But you always need to be cautious at altitude. Drink plenty of water, go slowly, eat plenty and be sure to tell our expedition doctor the second you feel unwell.
Read more about coping with altitude in our blog post.
Is it safe to trek Machu Picchu?
When you're trekking to Machu Picchu as part of an expedition, you're surrounded by a team of guides, porters and leaders who know this trail like the back of their hand. Safety is the number one concern at Earth's Edge, so you can rest assured you're trekking with a rock solid team. We also send an international doctor on every single one of our expeditions, while keeping the group size sustainably small. If anything does go wrong, the doctor is right there to look after you.
Read more about if it's safe to trek Machu Picchu in our blog post.
What do I need to pack?
You can't leave any stone unturned when you're on a trek! We give you a comprehensive packing list when you book, to be sure you don't forget a thing. But the most important things are good (worn in!) hiking boots, runners or sandals for camp, hiking socks, synthetic, breathable clothing, fleeces, buffs, hat, waterproof jacket. You'll also need walking poles, a rucksack, duffel bag, dry bags, and water bottles. We provide the tents, but you'll need a sleeping bag.
For the full equipment list, read our packing list blog post.
How do I train for Machu Picchu?
While the trek to Machu Picchu is a little different as you're technically decreasing your altitude, it's still a tough, multi-day expedition. Which means it's important to train before you go! The best way to train is to combine hillwalking with general cardio fitness.
Read about how to train for Machu Picchu in our blog post.
If you want to read all about our expedition to trek Machu Picchu, click to go to our expedition page.