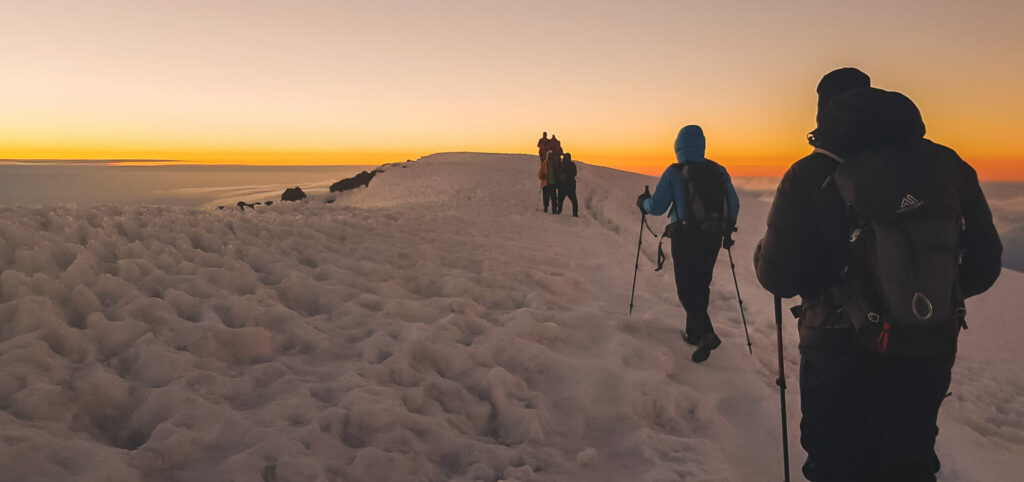 We all need a bit of adventure in our lives. And that's especially true now. After two years of lockdowns, restrictions and putting life on pause, now is the time to get out there and take on a challenge. Which is why loads of people are looking towards Kilimanjaro. The highest mountain in Africa, Kilimanjaro is also one of the Seven Summits. Climbing to its summit is one of those challenges that's the perfect thing to tick off your bucket list. But how do you do it? Well, if you're wondering how to climb Kilimanjaro from Ireland, here's all the info you need…
How to climb Kilimanjaro from Ireland
First things first. If you want to climb Kilimanjaro, you need to go with a licensed guide. In fact, it is illegal to climb the mountain without one. This rule has been in place since 1992, when the Kilimanjaro National Park Authority introduced it. The easiest thing to do is to book with a reputable company who will organise all of this for you. Like… us!
What do I need to do?
Book an expedition with us, and you won't need to do any of the organising. We take care of it all – the flights from Ireland, internal transfers, guides, food, accommodation, park fees… the lot. All you need to think about is what to pack and how to train.
How to train
We have a lengthy blog post here all about how to train for Kilimanjaro. But don't worry! You don't have to follow a highly specialised training routine. Basically, it comes down to two things – improving your cardiovascular fitness and getting out hillwalking. Really, the more days you spend walking the hills the better! We also have a training weekend as part of your expedition. This is one weekend in the months before your trip when you get out in Wicklow and meet your team for a two day trek.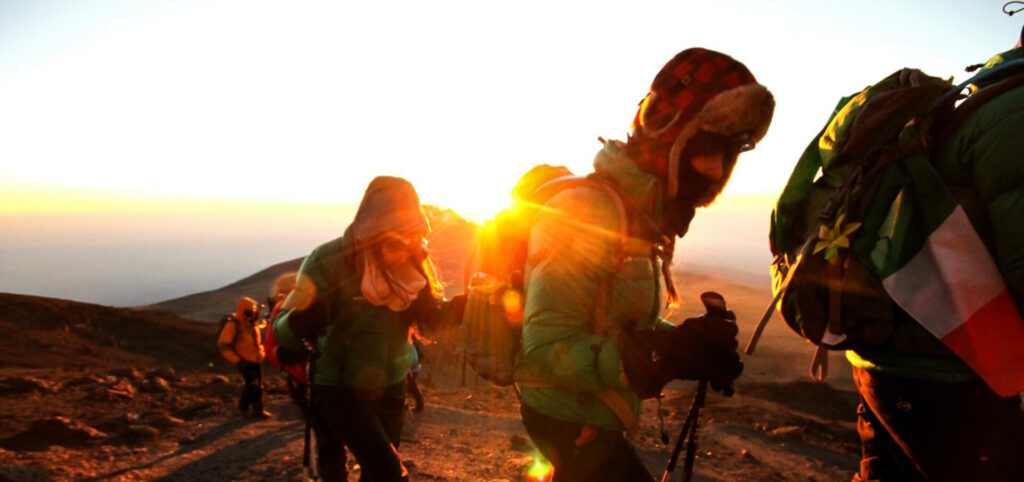 How hard is it?
Again, we have a blog post all about this here. We grade Kilimanjaro as a level 4 expedition. For many people, it will be the toughest physical challenge of their life. That's why it's super important to train. Trekking for seven days in a row is tough, and doing it at altitude is even tougher. But we also have a doctor from Ireland or the UK on every single trip. They are there to treat everything from altitude sickness to blisters and dodgy tummies. So you're in good hands!
Who will I be trekking with?
On our Kilimanjaro treks, you'll be with a small group of likeminded travellers, mostly from Ireland and the UK. Most of the group travel from Dublin together so you'll be together right from the start! A lot of the people coming are travelling solo, so it couldn't be easier to make friends. Most of the time, the people who trek together are firm friends for life.
To read more about our expedition to Kilimanjaro, click here. Or you can read our Ultimate Guide to Kilimanjaro.