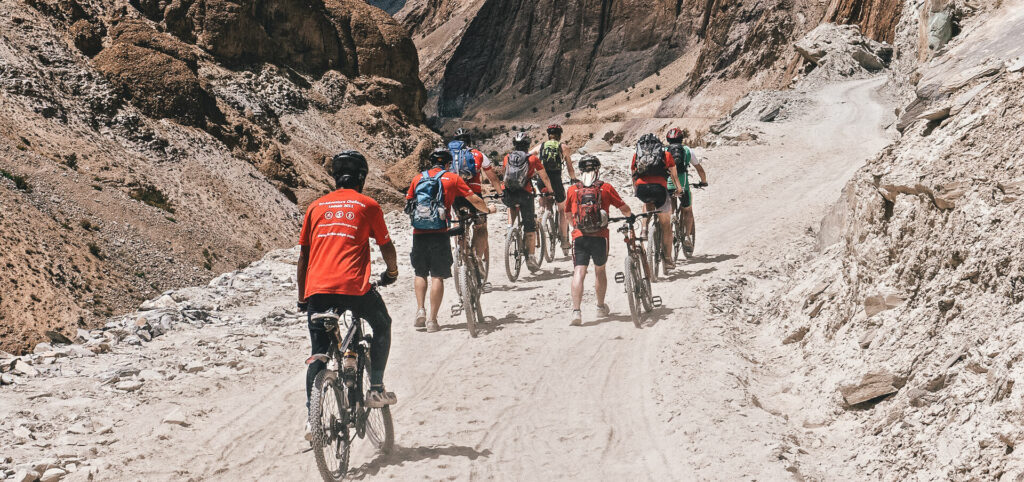 It's natural to think about the safety of an expedition before you head off. In fact, it's one of the most important considerations to make before undertaking any kind of adventure. At Earth's Edge, safety is our number one priority. The safety of our clients and crew forms the basis of every decision we make. But if you're wondering if the Ladakh Tri-Adventure is safe, this post will hopefully help ease your mind…
Is the Ladakh Tri-Adventure safe?
As a multi-discipline adventure, the Ladakh Tri-Adventure is certainly a physical challenge. There's hiking, cycling and rafting, all covering big distances through the Indian Himalayas.
How fit do I need to be?
Whenever you're doing this much activity, you need to make sure you're fit enough to take on the challenge without injury. We will advise you regarding training when you book an expedition. But as a general rule, you need to be comfortable hillwalking for eight hours per day for two days in a row.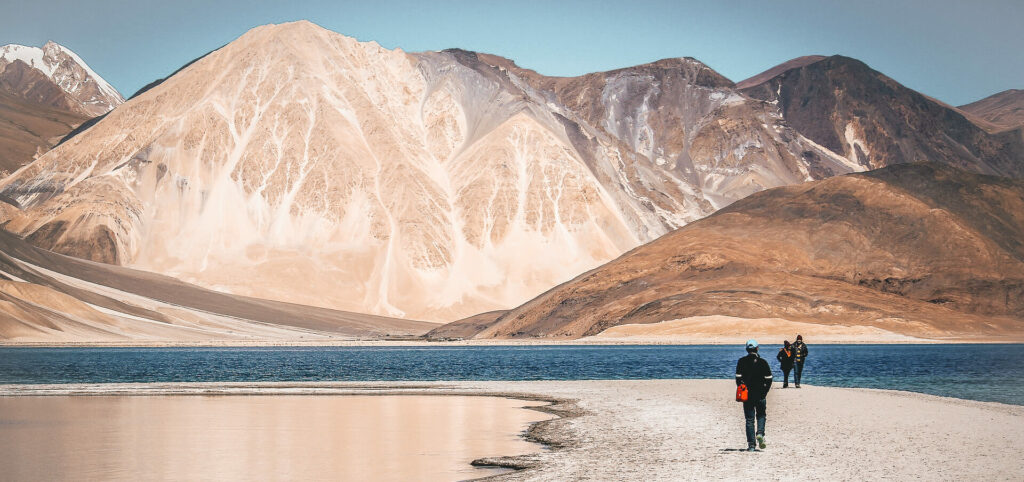 Altitude in Ladakh
One thing that makes this adventure a little tougher? All of the stages are completed at high altitude, which adds a level of physical challenge each day. But remember, we send an international doctor on every single one of our expeditions, while keeping group sizes sustainably small. That means that the doctor is there to deal with AMS as soon as it begins. You can read more about how to deal with altitude sickness here. But the most important things are to…
Go at a steady pace
Stay well hydrated
Eat regularly
Get a good night's sleep
Tell the doctor the moment you start to feel unwell
That last one is super important. If you feel the niggles of a headache, tell the doctor immediately. It might feel overly dramatic, but it's far easier to treat AMS at the early stages.
Rafting, Biking and Trekking in Ladakh
Like all of our expeditions, we work with a local team who know the area like the back of their hand. We only work with well vetted experts, which is even more important when doing an activity like rafting.
If you want to read more about the Ladakh Tri-Adventure, check out the info page here.