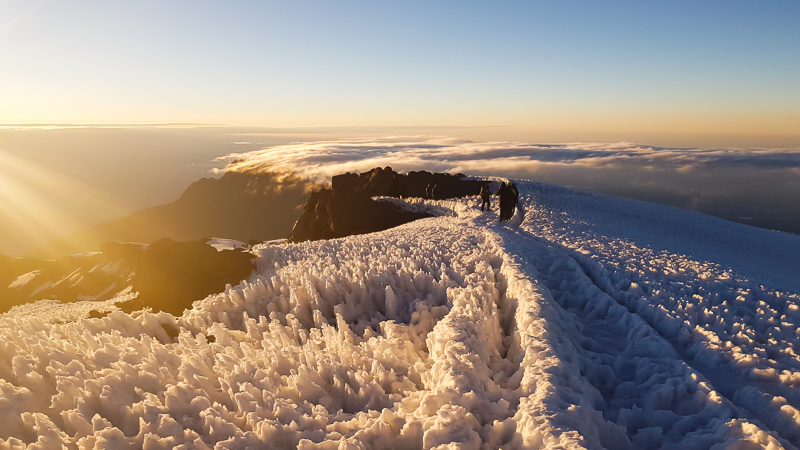 We were so excited for our first trips back to Kilimanjaro after Covid put a halt to expeditions for almost two years. We ended up running two trips just a few days apart, with two groups heading up to the summit in January. And because a photo tells a thousand words, we've put together a collection of shots from the trekkers on our trips. If you're curious about seeing Kilimanjaro in pictures, we've got a great selection below!
Kilimanjaro in Pictures
First up, Nadia El Ferdaoussi travelled to Kilimanjaro with her group of trekkers.
Shane Finn followed a few days later and shared this amazing picture from Kosovo Camp.
Lorraine O Sullivan shared this great pic from the summit of Kilimanjaro!
Liam Cox put together this cool video that summed up the whole experience.
Shane Finn shared this gorgeous picture of sunrise at the summit.
And finally, we have this cool video of sunrise on Kilimanjaro that will have you packing your bag in no time!
If you're inspired to travel to Kilimanjaro yourself, click here to read all about our expedition. You can also read our ultimate guide to Kilimanjaro here.