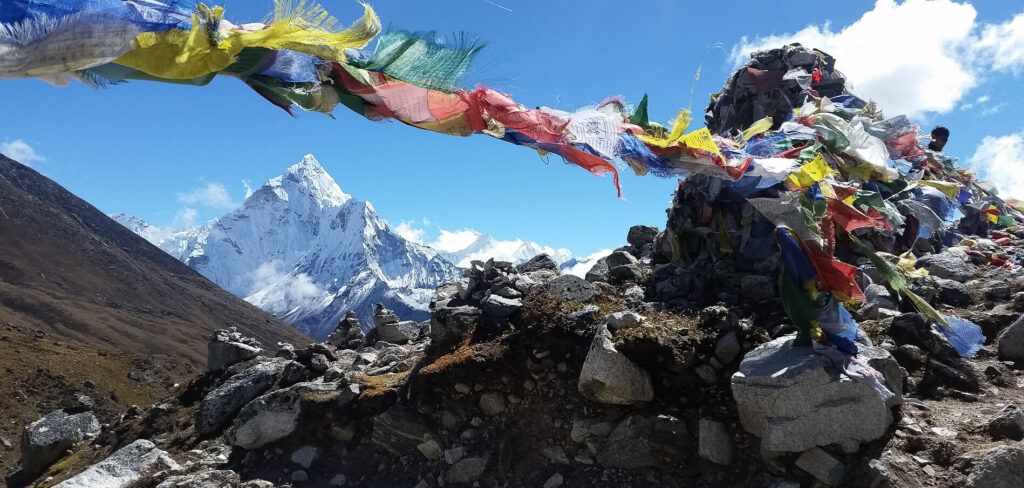 We've got some brilliant news to share… we are so proud to say that we are the winner of the Sustainable Business Impact Award 2021! And that's not the only good news. We were actually the first ever SME (small and medium-sized enterprise) to win the flagship Outstanding Achievement in Sustainable Business Impact Award. To win this huge award as a small business is something we're insanely proud of.
And it's not the only thing we won! As well as the main award, we were judged to have "delivered a high level of impact across all of the categories". We also won an Excellence in Community – Volunteering Award for our Explore, Experience, Evolve initiative. And we were a finalist in five other awards. Phew!
Watch the reaction of our MD James McManus as our win was announced…
Our team
We are a small but mighty team made up of people who are passionate about travel, adventure, community and sustainability. Our goal is to help people to get out and explore this beautiful planet, while having a positive impact on the community and as minimal an environmental impact as possible.
What they said…
With regards to the win, the Chief Executive of Chambers Ireland, Ian Talbot, said:
"Earth's Edge has shown exactly what is possible when a business places sustainability at its heart and follows through across all aspects of its work. The results they have achieved clearly come from a genuine and enduring commitment to achieving progressive and inclusive outcomes for all.
"For a business of seven people to have made such positive impact across three continents is truly outstanding. They have taken their community ethos to great lengths and provide a fantastic example to businesses of all sizes on how to deliver effective results through targeted actions and smart use of resources."
The Chief Operating Officer of BAM Ireland, Tadhg Lucey, said:
"Congratulations to Earth's Edge and to all involved in the Sustainable Business Impact Awards 2021. BAM is delighted to once again be the main sponsor of these Awards, which champion the innovative initiatives undertaken by Irish businesses towards corporate responsibility and a sustainable tomorrow. It has been inspiring to see the UN's Sustainable Development Goals being acted upon with such commitment and focus by all the entrants."
Sustainability
Sustainability is something that's been a priority of Earth's Edge since day one. We know that being an adventure company means international flights. And we recognise that each flight we take has an impact on the environment. That's why we work so hard to run our business in the most sustainable way possible. And it's also why we recently announced that we are officially carbon neutral!
We believe that every step we take makes a difference. Whether it's participating in a global carbon offsetting programme or switching to an online-only form of communication. Every step matters.
Thank you
Without the support of our community, we wouldn't be able to support the projects that mean so much to us. We are so grateful for your support and want to say a big thank you to you all!
If you want to read about our sustainability initiatives, click here to find out more.