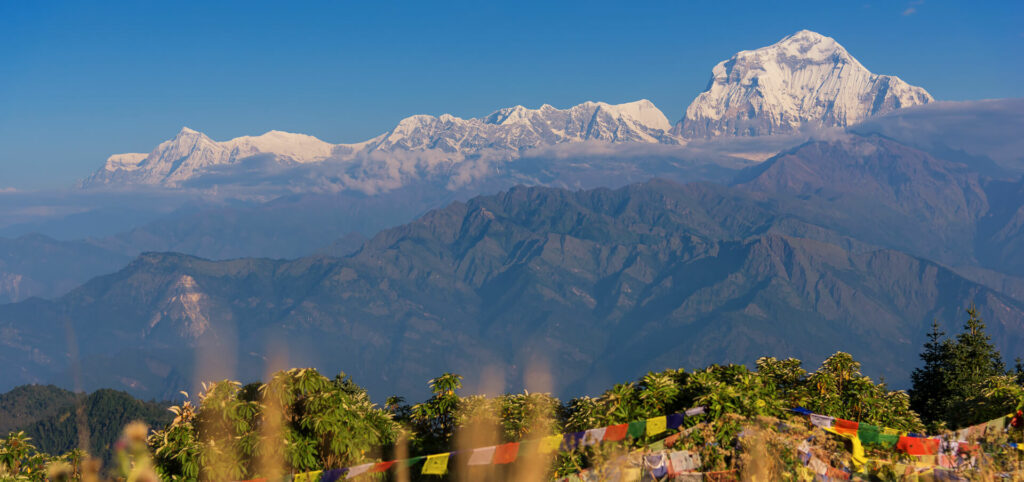 If you're thinking about making the journey over to Nepal and trekking to Annapurna Base Camp, you might have a few questions. Top of the list might be "What's the accommodation like on Annapurna Base Camp?" On this expedition, like any other trek, a good night's sleep is super important. It helps your muscles to recover and your body acclimatise to altitude. So where will you be sleeping? Let us fill you in…
What's the accommodation like on Annapurna Base Camp?
Much like on the trek to Everest Base Camp, we sleep in traditional tea houses, instead of camping. These Nepalese lodges are found throughout the Himalayan trails. They may not be luxurious, but they are definitely a sight for sore eyes (and thighs!) So, what are they like?
Nepalese Tea Houses
These lodges are perfectly comfortable and simple. Think of them as somewhere in the middle between a tent and a hotel. You definitely won't get the facilities of a hotel, but you'll have a real bed, a fire and a shower.
The bedrooms
Most rooms have two single beds in them, so you'll be sharing with another member of the group. In most of the tea houses, there's bedding on the beds. But you'll also have your sleeping bag, which is super important. You need to bring a really good sub-zero sleeping bag, as the temperatures drop the higher we trek.
The bathrooms
Though not all of them have hot showers, the majority of the tea houses do. Which is an amazing treat, if you've ever camped on a trek! You'll feel like a brand new person after a hot shower. A top tip though – try to be the first in line for the shower when you arrive. Often, the hot water can run out as the night goes on. Get in there nice and quick and you'll be squeaky clean before bedtime.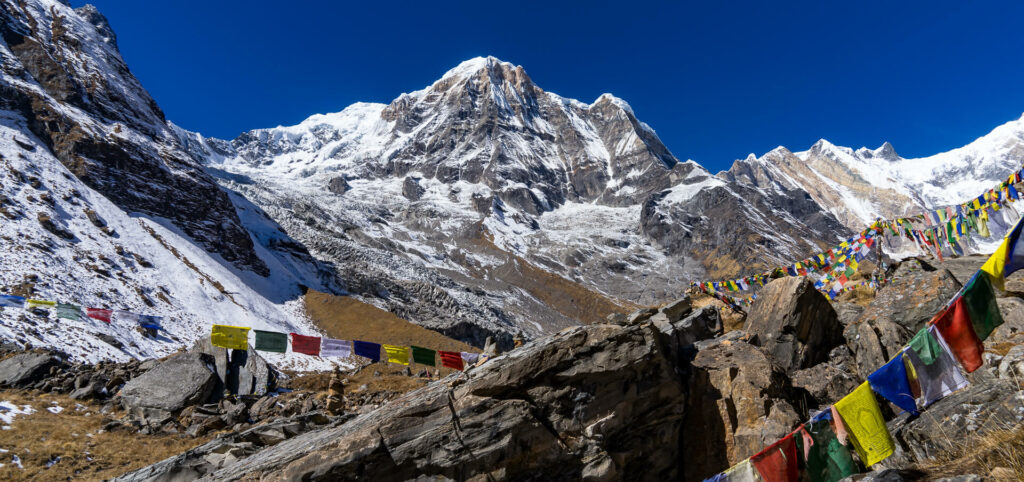 Electricity
You can often charge your devices in a tea house, though there is usually a fee. Sometimes there's also wifi available, too. But don't rely on it too much – it's usually fairly slow.
Food
We also eat at the tea houses. You can expect amazing Nepalese food for breakfast and dinner, which will keep you fully powered up for the day! Expect things like Dal Bhat, a staple in Nepal that varies from place to place. You'll likely eat a low of rice, curries, dhal and vegetables, all packed with flavour. There are often western options available, too. Hello, chips on the trail! If you want to get an idea of what the food is like in Nepalese tea houses, you can read this post about the food on the Everest Base Camp trek.
You can read all about our expedition to Annapurna Base Camp here, or read our blog post all about it here.