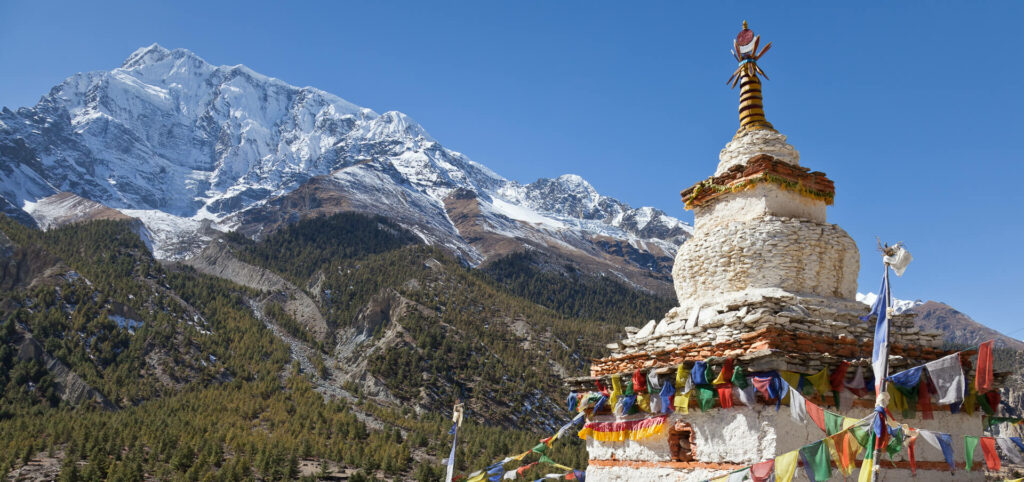 After a long, long wait, international travel is finally back up and running. And after a few years of being grounded, now is the time to make your plans for future adventures. If you're looking for a great entry-level expedition, Annapurna Base Camp is a great option. So, if you're wondering when you can trek to Annapurna Base Camp in 2022, here's what you need to know…
When can I trek to Annapurna Base Camp in 2022?
We have a trip running to Annapurna Base Camp this October, which gives you plenty of time to train. The expedition is running from 4 October 2022 – 19 October 2022. If you're looking even further ahead, there is another expedition running next year, from 11 October 2023 – 26 October 2023.
How much does it cost?
Our 2022 expedition currently costs €3,699.* This includes flights, accommodation, group equipment, food and water. It also includes our porters, international guide and doctor. You can read more about the breakdown of how much it all costs here.
Where is it?
It is in the Annapurna mountain range of Gandaki Province, in north-central Nepal. On our trek, we also spend time in Pokhara and Kathmandu, so you get to see more of beautiful Nepal.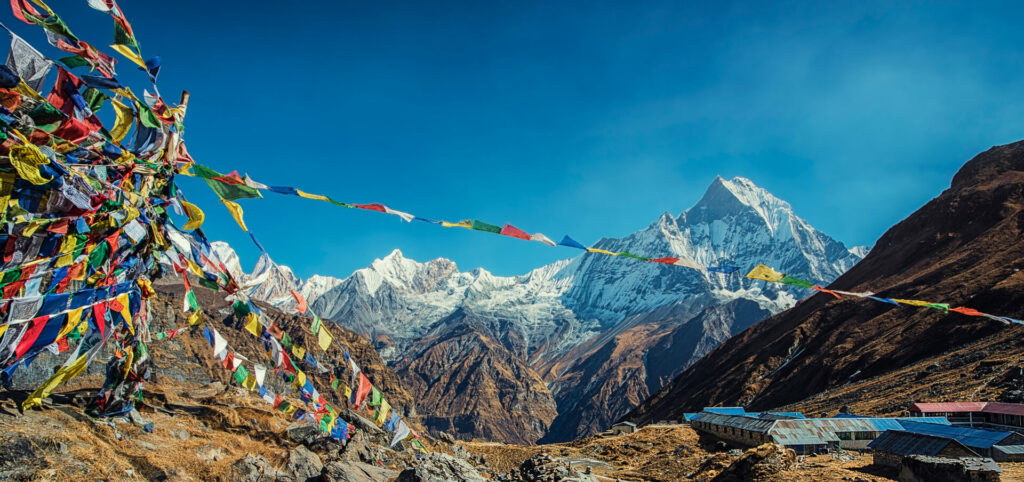 How hard is it?
Annapurna Base Camp is one of our more manageable expeditions. We have ranked it as a level 3 expedition. That means you can expect to trek an average of 4 to 6 hours per day at altitudes not usually exceeding 4,500 metres. Some days may be up to 7 to 8 hours long but that is not typical. Typical elevation gain per day would be 300 – 700 metres. As a rough guide, you should be comfortable hillwalking for 5 to 6 hours per day for two days in a row.
This makes it an ideal expedition for those new to high altitude trekking. For example, Kilimanjaro is a level 4 expedition. However, that doesn't mean it's easy! It's still a multi-day trek at altitude and you need to train accordingly. But don't be intimidated. Training just involves cardio workouts and hillwalking. You can read more about how to train for Annapurna Base Camp here.
Want to find out more? Read our ultimate guide to Annapurna Base Camp.
*Prices subject to change