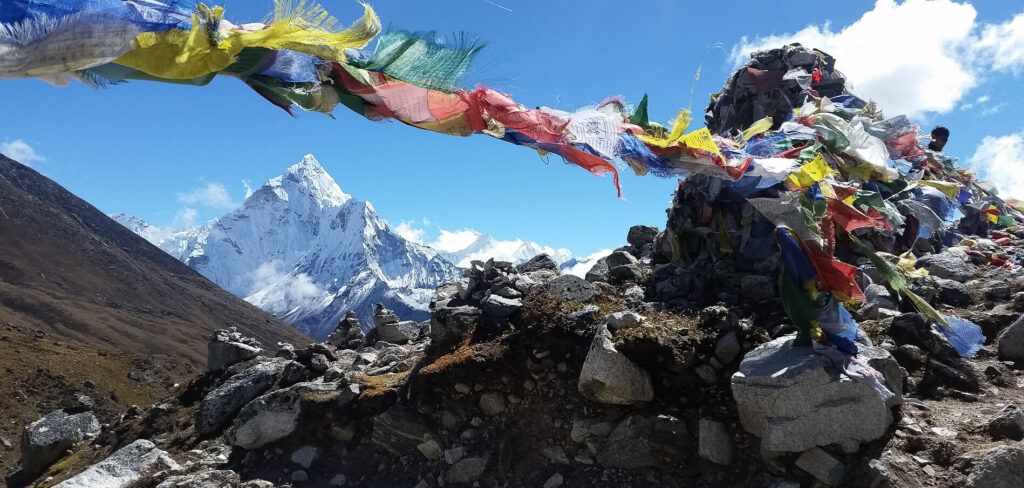 Mount Everest is possibly the most famous mountain in the world. But while we all know about the earth's highest point, what do we know about Everest Base Camp? Well, thanks to the many expeditions we have run, we know quite a few stats about it. So whether you want to impress your mates or get some talking points for the trail, here are 5 facts about Everest Base Camp…
5 Facts about Everest Base Camp
There are actually two base camps
It's true! There are two different base camps, one in Nepal (South Base Camp, 5,364m) and one in Tibet (North Base Camp, 5,150m). On the Earth's Edge Expedition, we trek to South Base Camp, in Nepal.
How many people trek to Everest Base Camp each year?
Every year, about 40,000 people make their way to South Base Camp. So, while you might think of the peak of Everest when you think about trekkers, very few actually do. In fact, only 4,000 people have successfully summited Everest, ever. And only around 800 people a year even attempt it.
What's Mount Everest named after?
In 1856, the mountain was named after George Everest, a retired Surveyor General who never even saw the peak. When it comes to sumitters, the oldest person to reach the summit of Everest is Yuichiro Miura (80 years old) of Japan in 2013 and the youngest person is Jordan Romero (13 years old) of The USA in 2014.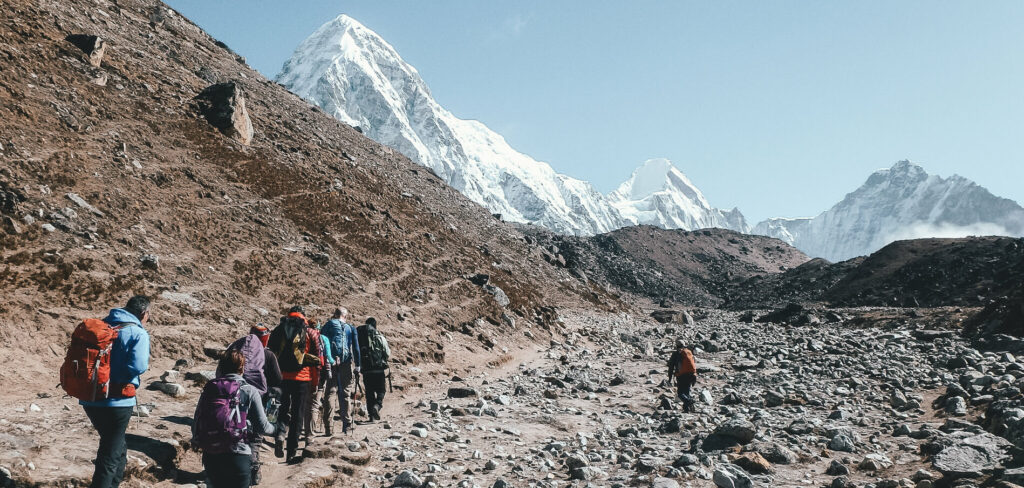 It's not the only big mountain…
The mountainous north of Nepal is home to eight of the world's ten tallest mountains, including the highest point on Earth, Mount Everest. It is also home to more than 240 peaks over 6,000 metres above sea level.
All about Sherpas
The people of the Khumbu region are called Sherpas, who have adapted to living in high altitude conditions for generations. Sherpas are key sources of climbing expertise, advice and help. Most Sherpas under the age of 50 tend to have a good level of English. There's even a local Sherpa museum along the way, which we visit on our expedition.
If you want to find out more, you can read all about the Earth's Edge expedition to Everest Base camp by clicking here. In the meantime, go off and impress your mates with your 5 facts about Everest Base Camp 😉