So, you're heading off on our amazing expedition, the Ladakh Tri-Adventure. Maybe you don't know anything at all about the region. Perhaps you want to learn a little before you head off. Or, maybe you want to impress your mates with some trivia! Whatever the reason, we have some fun facts about Ladakh, so you can learn all about this incredible region…
6 Facts about Ladakh
Where is Ladakh?
Ladakh is in the Kashmir region in India. It's bordered by the Tibet Autonomous Region to the east, and the Indian state of Himachal Pradesh to the south. To the west, you'll find the Indian-administered union territory of Jammu and Kashmir and the Pakistan-administered Gilgit-Baltistan. The southwest corner of Xinjiang across the Karakoram Pass is in the far north.
How high is Ladakh?
Ladakh is the highest plateau of the Indian state of Kashmir with much of it being over 3,000m. The total area of 45,110sq km makes Ladakh the largest district in India. The largest town in Ladakh is Leh, where we have a free day for sightseeing on the Tri-Adventure.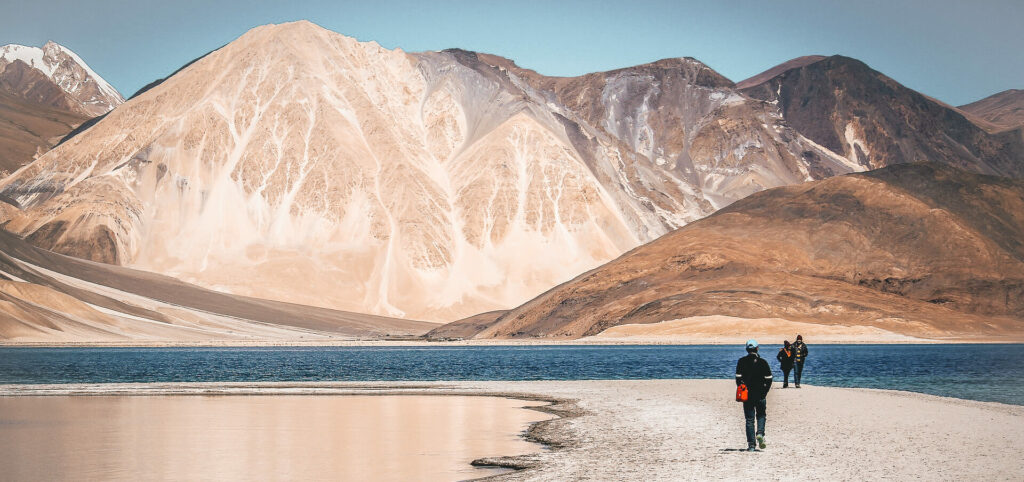 Is Ladakh in the Himalayas?
Yes, in the western end. It spans the Great Himalayan and Karakoram mountain ranges and the upper Indus River Valley.
Similarities with Tibet
Ladakh is sometimes called 'Little Tibet' due to strong cultural and geographical similarities with Tibet. Also, the approach to Ladakh is invariably marked with many long walls running 2-3 km, decorated with engraved stones bearing the mantra 'Om Mani Padme Hun' and chortens which symbolises Buddha's mind.
Religion in Ladakh
Buddhism is the religion of the majority of Leh District's population. The most attractive features of the landscape of Leh are the Buddhists Gompas (Monasteries). The Gompas are situated on the highest points of the mountain spurs or sprawl over cliff sides, located in the vicinity of villages. They provide a focus for the faith of Buddhists.
Best time to visit Ladakh?
The best time to visit Ladakh is in the summer. Ladakh is a high altitude desert, as the Himalayas create a rain shadow thus prohibiting the entry of monsoon clouds. The main source of water here is the winter snowfall on the mountains that form the glaciers. In many parts of the country, people pray for rain, here Ladakhis pray for the glaciers or snow to melt for irrigation and drinking purposes. Surprisingly though, the thin air makes the heat of the sun even more intense than at lower altitudes.
You can read more about our Ladakh Tri-Adventure here!