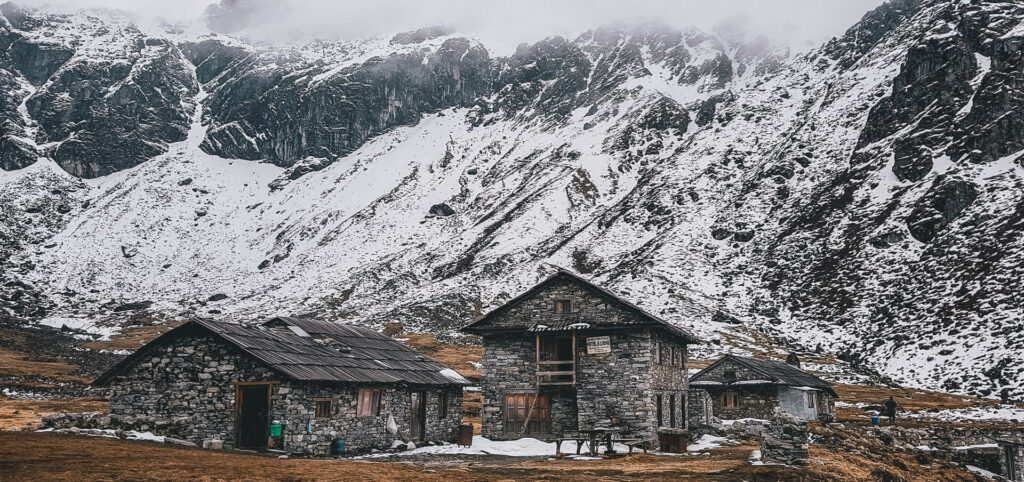 If you're thinking about climbing Mera Peak, we have some fun facts for you! In the form of an informative Q&A, we have all the big facts about Mera Peak below, whether you want to study up ahead of time or simply impress some friends with your in-depth knowledge…
7 Facts about Mera Peak
How high is Mera Peak?
At 6,476m, Mera Peak is the highest trekking peak in Nepal. This mountain sits on the edge of Khumbu region, which is steeped in mountaineering history.
Who climbed it first?
Mera Peak was first climbed in 1953 by Col. Jimmy Roberts and Sen Tenzing.
Where is Mera Peak?
You'll find it in the mountainous north of Nepal, which is home to eight of the world's ten tallest mountains, including the highest point on Earth, Mount Everest. It is also home to more than 240 peaks over 6,000 metres above sea level.
Where is Nepal?
Nepal is a small landlocked country located high in the Himalayas, in between India and China. Nepal is a hub for adventure tourism due to its pristine natural resources. But despite being visited by hundreds of thousands each year, it is still one of the poorest countries in the world.
How do Nepalese people greet one another?
Nepalese people don't usually greet each other by a shake of hands or hug. They hold both of their palms, bow down and say 'Namaste'. Mythically this means that they salute the God living inside the soul.
How do you get there?
You fly from Kathmandu to Lukla, which is an adventure in itself! The scenic journey sees you swoop through beautiful valleys alongside Everest before landing on the short runway.
When is the best time to trek to Mera Peak?
We attempt to summit Mera Peak in the spring. Temperatures on the expedition may vary from 0 to 30 degrees during the day and -30 to 10 degrees at night. It's best to be prepared for lower temperatures due to wind chill or the weather turning bad. Usually the days are hot and the nights are cold. You should be ready for inclement weather at all times as the weather can change rather quickly at high altitude.
If you're thinking about climbing the mountain, check out all the information about the Earth's Edge expedition to Mera Peak here. Don't forget, we send an international guide and doctor on every single one of our expeditions, while keeping group sizes sustainably small.