Be Informed

We send detailed information to all our clients in advance of departure, outlining best practice in your chosen destination. We will educate you on local customs and encourage everyone to be respectful and aware of local beliefs and to remain mindful of potential differences and pitfalls. We will encourage you to be mindful of where you invest your money while traveling – we want you to help us put money directly back into the local economies and minimise the potentially harmful effects of a robust tourism industry on the local culture. We will also offer advice on tipping. We ensure the money is divided fairly between our Earth's Edge guides, cooks, porters and drivers. We offer specific tipping advice for each of our destinations in keeping with the local guidelines on best practice.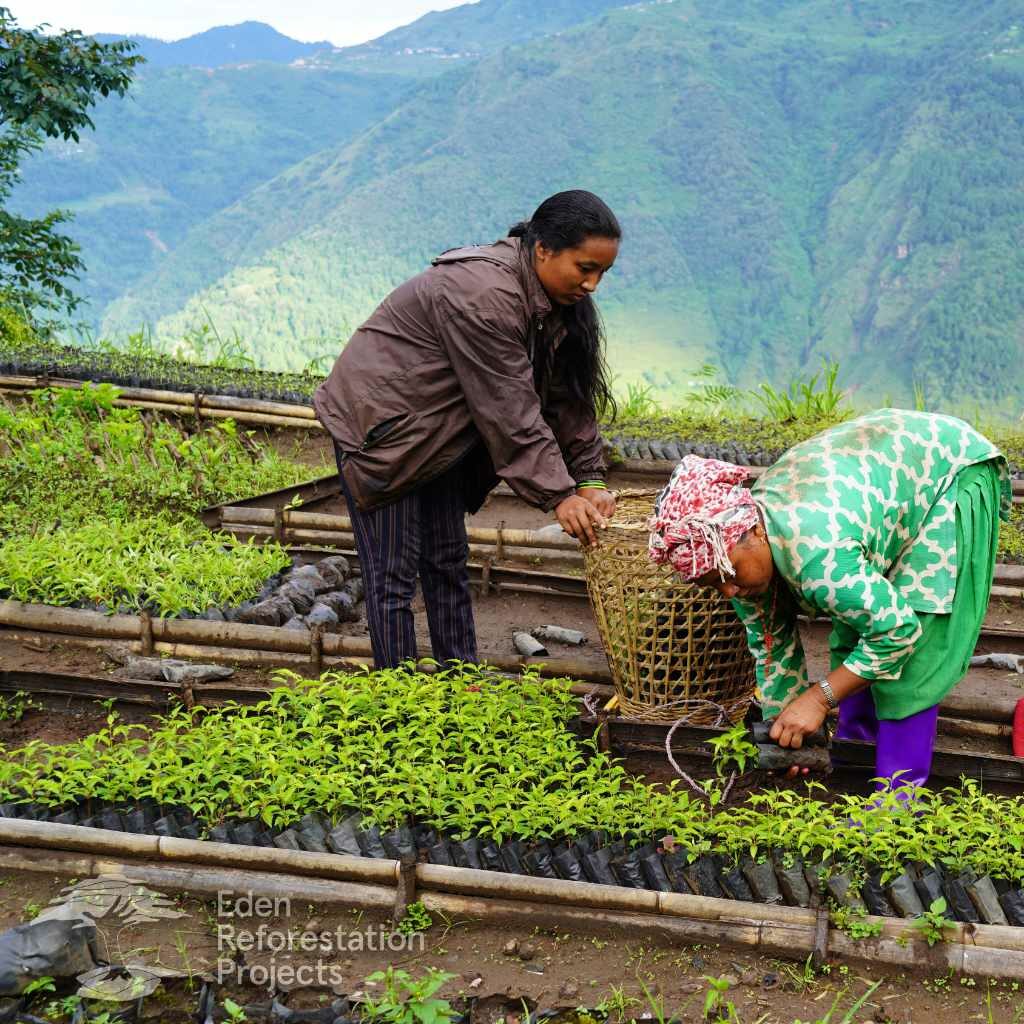 Get Planting

We plant 30 native trees in Nepal for each person that travels with us in partnership with Eden Reforestation Projects. If you would like to plant more, please contact info@earths-edge.com. Each extra tree costs €0.15 cents.
Leave no Trace

We enforce a strict Leave no Trace policy on all expeditions. We educate all our clients on how to minimise your negative impact on the environments in which you travel and offer Leave no Trace training on every expedition.
Cut Single-Use Plastic

We provide all water on the expedition trails and we encourage all our clients to bring your own water-bladders and Nalgenes to be filled in an effort to eliminate or minimise the need for the purchase of single use plastic water bottles.
Donate Equipment

If you have any hiking gear or equipment at home that you no longer use please get in touch and donate to our Porter Clothing Drive to help the porters of Kilimanjaro.