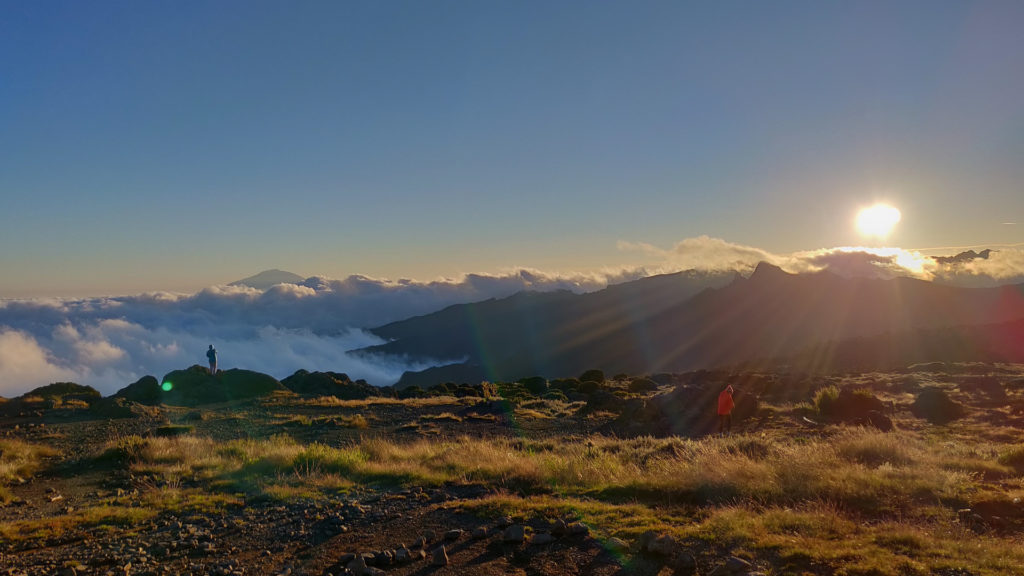 Here at Earth's Edge, we believe that adventure should be something that's accessible for all of us. There's nothing we love more than creating unique experiences and exploring our beautiful planet, and we want to encourage as many people to do so as possible. If we blaze a few trails as we do, all the better.
Which is why we've decided to launch an expedition that will not only be the first of its kind in the world, but will actively change lives. In 2022, we're going to be running an all-female expedition to Kilimanjaro. But it's not just the climbers who'll be women. Every single one of the leaders, porters, cooks and doctors will be female too. It's going to be the first ever expedition to the top of Kilimanjaro led by an all-female team.
In other words, we're going to go to the Roof of Africa, and smash the glass ceiling.
Changing the industry
If you're an outdoorsy kind, you'll know that the adventure industry has been male-dominated for years. But at Earth's Edge, all of our managers are women. We also have a fantastic team of female expedition leaders and doctors who head off around the world to accompany our trips.
But while we do work with female porters and cooks in Kenya, Peru and India, we want to actively increase those numbers. And what better place to start than Kilimanjaro?
With this trip, we want to not only shine a line on the gender inequality within the industry, but also to actively encourage and train more women to become porters in Tanzania.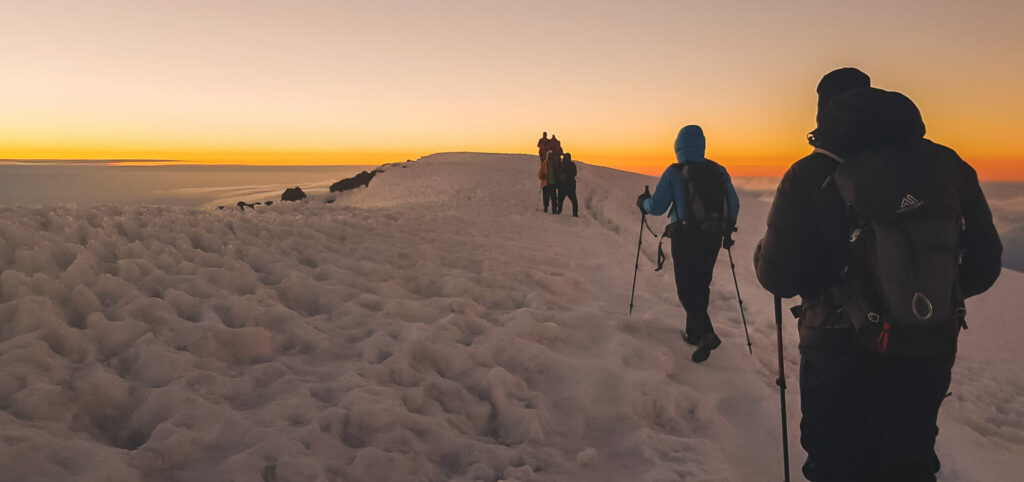 A life-changing career
In this, one of the world's poorest countries, being a porter on Kilimanjaro is one of the most lucrative jobs you can ask for. The expedition salary of $100 is a life-changing figure to women on the ground, many of whom are discouraged from work or spending time outside the home.
"The kind of work that they do is quite tough," says Maggie Samson, our Director of Operations in Tanzania. "It's very unusual to find female porters up on Kilimanjaro. The people that you get have struggled to get where they are. It was believed that the hard work was always for men. But now, we see a lot of females doing the "men's jobs". In recent years, we've had more and more female guides, female porters and female cooks up on the mountain too."
While we will be working with our existing female porters in the area, we're also going to be actively seeking out new hires, who will work on the other expeditions we have in the run up to the all-female trip.
Recruiting new porters
"Working with an all-female crew will be really exciting," says Maggie. "I work with a few female guides and I have formed a group to ask them to help to find other female porters and cooks. I'm getting to know them all one by one. The ones that I have are very excited, and really looking forward to doing this expedition."
All in all, we'll be employing a team of 80 local women in Tanzania, who will work as expedition guides, cooks and porters.

An exciting collaboration
And it doesn't stop there. We're running this expedition in collaboration with the fabulous Melissa McDermott, the outdoor adventure enthusiast and hiking guide behind Galz Gone Wild community.
"There's a quote I love that encapsulates exactly the reason why I am excited to be working on an all-female trip with Earths Edge to Kilimanjaro," says Melissa.
"A woman alone has power – collectively, we have an impact"
"Women face cultural and systemic hurdles that make it more challenging and difficult to advance in mountaineering. This trip has the potential to change this, now and for the future generations of women in both Ireland and Africa."
The World's First All-Female Kilimanjaro Expedition will run on July 17, 2022 and last for 12 days. The cost of the expedition is €4,499, including return flights from Ireland. You can read all about it here.