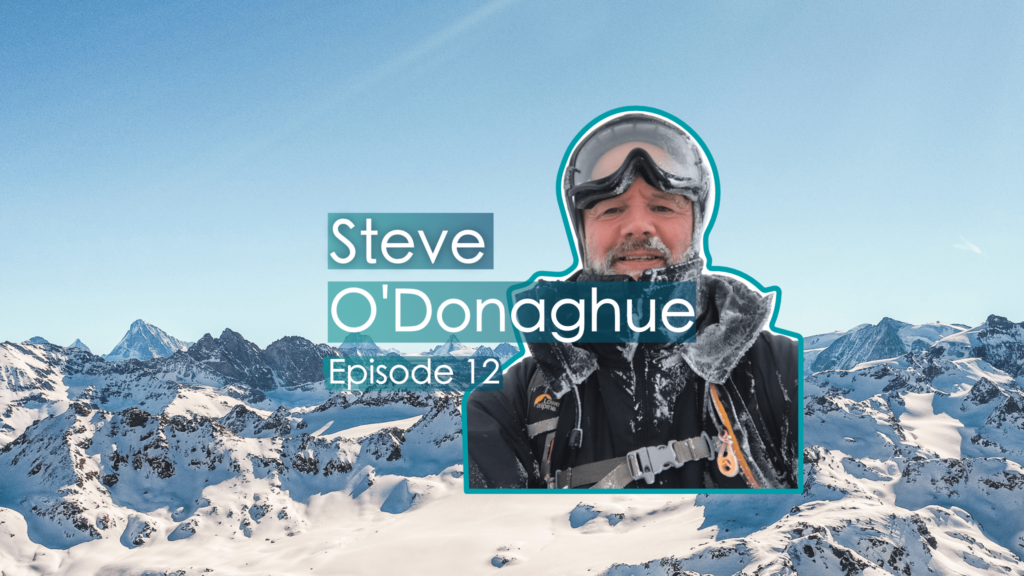 Back in 2006, Stephen O'Donoghue made a drunken decision to celebrate his 40th birthday by climbing Kilimanjaro. After that trip, he fell in love with hiking. In 2019, he went to Machu Picchu and Choquequirao on an expedition with James McManus. In the latest episode of our podcast, he and James sit down to discuss their adventure, and the bromance that came from it!
His trip climbing Kilimanjaro
"I drifted away from the outdoors. Myself and my childhood sweetheart had kids at a young age, so the outdoors went out of the equation! A buddy of mine and I signed up for a charity trek to go and climb Kilimanjaro for the Dublin Simon Community. We didn't even have hiking boots! I suppose the competitive nature in me meant I wanted to get ready and do it properly.
It was an amazing trip. I've heard you talk about life changing experiences, and I would never overplay it, but that was definitely one for me. I learned so much about myself, and other people. Africa is an amazing place. Myself and Pat went out with the view that no matter what happened, we were going to get to the summit, and forget everyone else. We wanted to do our own thing. Within 24 hours that just went out the window. I made friends for life."
His surprising experience on the Kenya Tri-Adventure
"Our first day hiking, the sun was shining, as you would expect in Africa. We saw the guides having a chat that looked a little ominous. Then for the four or five days we were on the mountain, it was a monsoon. It rained all day, every day. The tents were soaking wet, the gear was soaking wet, everything. It was tough.
On the summit day, you don't expect to be walking in a snow storm in Africa! We left the camp around midnight, and not everybody decided to go. We were about 100m or so from the summit, and it was tough. Our team was amazing, but we called it quits. It was absolutely the right thing to do. It turned out to be a 17-18 hour day. We finished off with great weather. That trip was challenging because of the weather, but what got us through it was the camaraderie. We just had such a laugh, making stupid jokes, singing songs. It was one of those trips where if the group dynamic wasn't great, it would have been difficult for everybody. You have to try to laugh about it."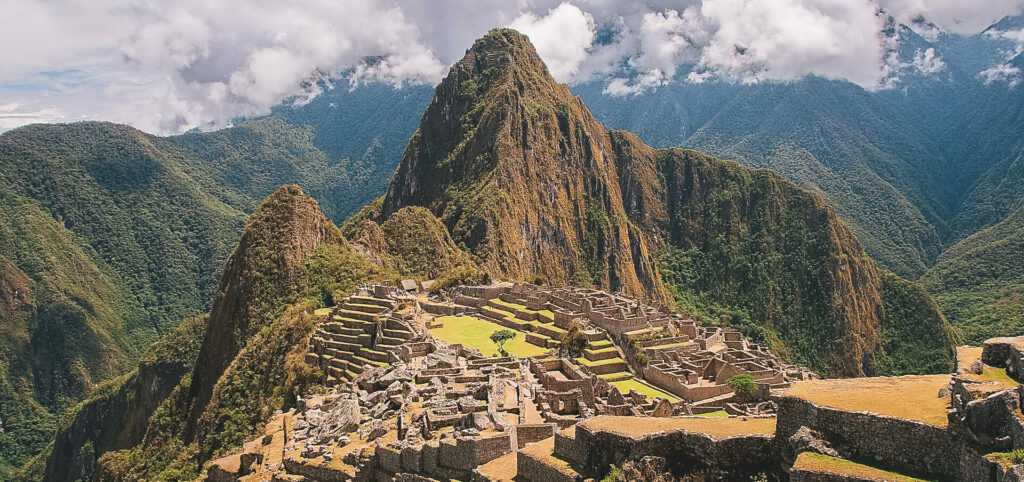 His trek with Earth's Edge in Peru
"I'd had a look at the Machu Picchu trip before. I'd never heard of Choquequirao, but man, what a trip that was. It was a tough trip. I remember the first day of mad descent for 8 or 9 hours. But walking into Choquequirao? That will live with me forever. We were the only people there. I remember sitting under the tree when we got in, and Edgar passionately explaining the history of the place. I'm not really religious, but that was a spiritual experience."
To hear more about his many adventures, including treks in Namibia, Patagonia and Morocco, click here to listen to the whole podcast.