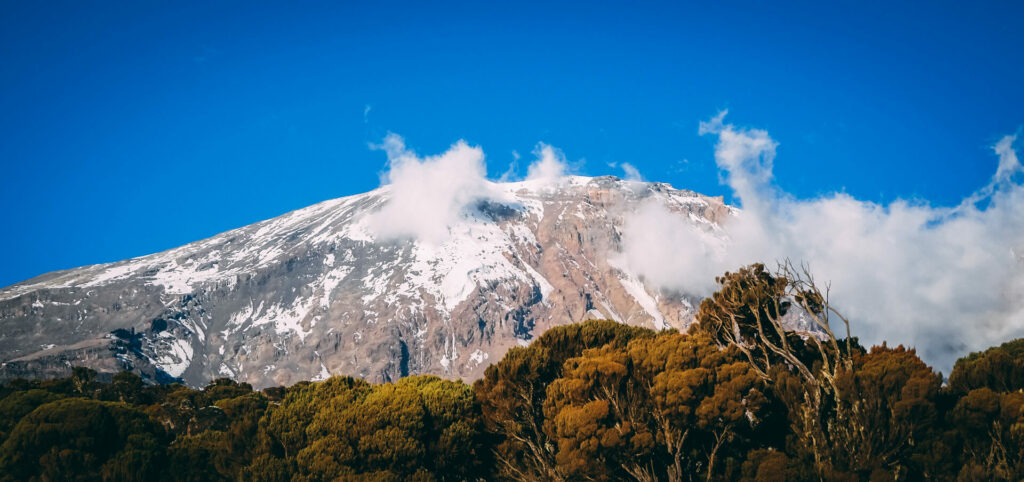 If you're well used to hiking in the Irish hills, you're probably no stranger to the old Bush Toilet (i.e., squatting behind a tree). But when you're climbing the highest mountain in Africa, there are a few other elements to take into consideration. For one, the temperatures are a hell of a lot cooler than they are in Wicklow! If you're wondering how you pee on Kilimanjaro, then we've got the post for you…
How do I pee on Kilimanjaro?
At the risk of sounding sexist, men can probably stop reading at this stage. If you're a dude and you're peeing on Kilimanjaro, life is an awful lot easier for you! Just find a solitary spot and do your business. Oh, and use some hand sanitiser afterwards, please.
If you're a girl, things are a little bit different (sigh – don't we know it!). One thing to consider is a SheWee – we have had several women use these on the Kilimanjaro trek. This little device means you can pee like a dude, without having to squat behind a rock. If you don't fancy one of those, don't worry! You'll soon get good at spotting a good place to sneak off to.
Are there toilets on Kilimanjaro?
There are indeed, at every camp. So when you leave camp in the morning (and arrive in the afternoon) you can have a wee there. But when you're trekking, it's bush toilets all the way. Don't worry, though – everyone will be doing the same! You can sneak off and go behind a rock, and do your business in peace. Just be sure you follow the Leave No Trace policy and make sure you don't leave any toilet paper (or similar) in your wake. If you do use any toilet paper, pop it in your compostable bags and take it away with you.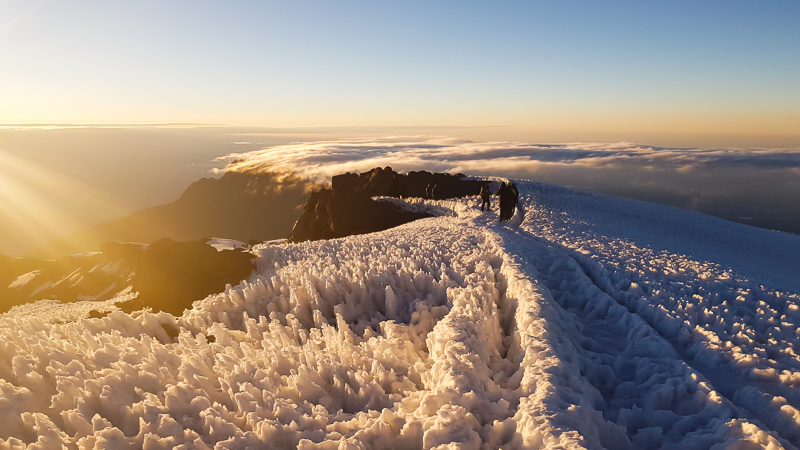 How often will I need to pee?
Remember, you need to drink at least 5 litres of water every single day when you're trekking. This is particularly important at high altitude, when staying hydrated is a key element of preventing altitude sickness. So drinking that much water means you'll probably be peeing with fair frequency. But that's a good thing! Peeing a lot means you're drinking enough water.
If drinking 5 litres sounds like a lot, you can take the advice of James, our MD. As soon as he wakes up, he drinks a litre of water. He then drinks 2 litres when he's on the trail, and a litre as soon as he gets to camp. That way, you've drunk your 5 litres before you stop and eat your meal. Hopefully, that means there's enough time before bed that you can do a few pees and not need to get up in the night. Which, in freezing temperatures, is not much fun!
What about pooping on Kilimanjaro?
Don't worry; we've got a blog post about that too! As well as one about how to cope with your period on Kili.
There you have it! Everything you need to know about peeing on Kilimanjaro. And hey, the good news is you'll probably never have a more picturesque setting for an al fresco wee in your life! To read more about our expedition, click here.