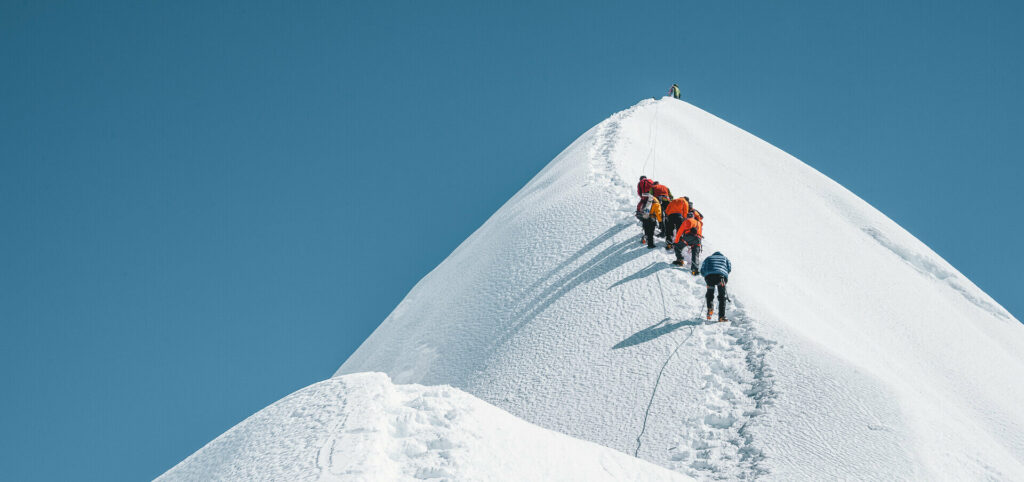 You'll certainly need some stamina to climb Island Peak. After all, this is an expedition that takes in two destinations! First off, you trek to Everest Base Camp, before making your way to ascend Island Peak. But that means that by the time summit night rolls around, you'll be well used to your surrounds. If you're up for the challenge and wondering how hard it is to climb Island Peak, read on for more info…
How hard is it to climb Island Peak?
We give all of our expeditions a difficulty level, and Island Peak is a level 7 trek. This means you can expect to trek an average of 6 to 8 hours per day at altitudes not usually exceeding 6,500 metres. We usually have an elevation gain of around 500 – 1000m per day, with at least one day over 1000m. The summit night is tough, and 14 hours long.
How fit do I need to be?
As a rough guide, you should be comfortable hillwalking for 8 hours per day for two days in a row. You need to be in good physical shape to be up for this challenge. It's of the utmost importance than you train adequately for the expedition.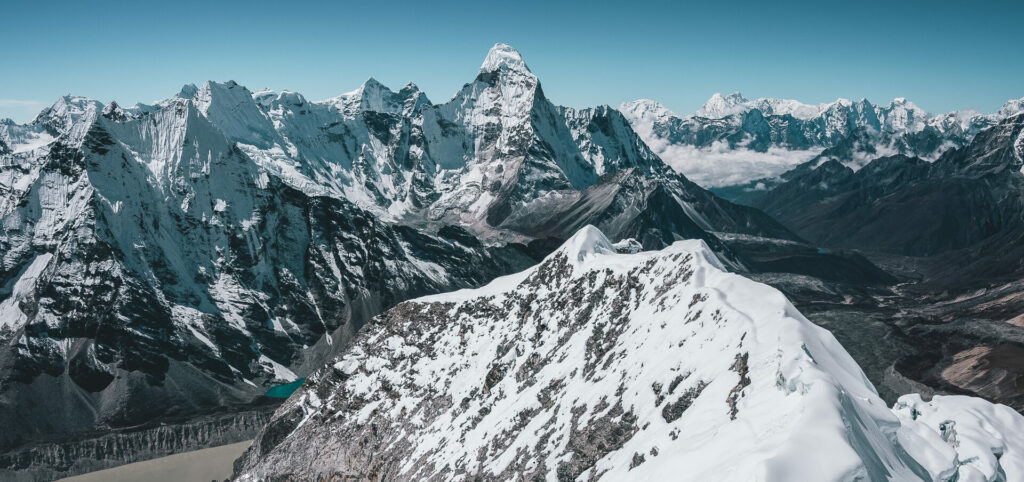 Is it a technical climb?
No, but there are elements of technical skill. Much of the summit night is spent on snow and ice, using crampons and ice axes. For the last 200m of the summit we use fixed ropes and ascenders to conquer the headwall and reach the summit ridge. We do have a rest day a few days before our summit attempt, so you can practice your rope work.
Is Island Peak harder than Everest Base Camp?
The short answer is, of course, yes! But we have an excellent blog post on the topic, written by one of our expedition leaders. It has plenty of great information about how hard it is to climb Island Peak. Plus, the pictures from the expedition will have you packing your bags in minutes!
Want to read more about our expedition to Everest Base Camp and Island Peak? Click here!