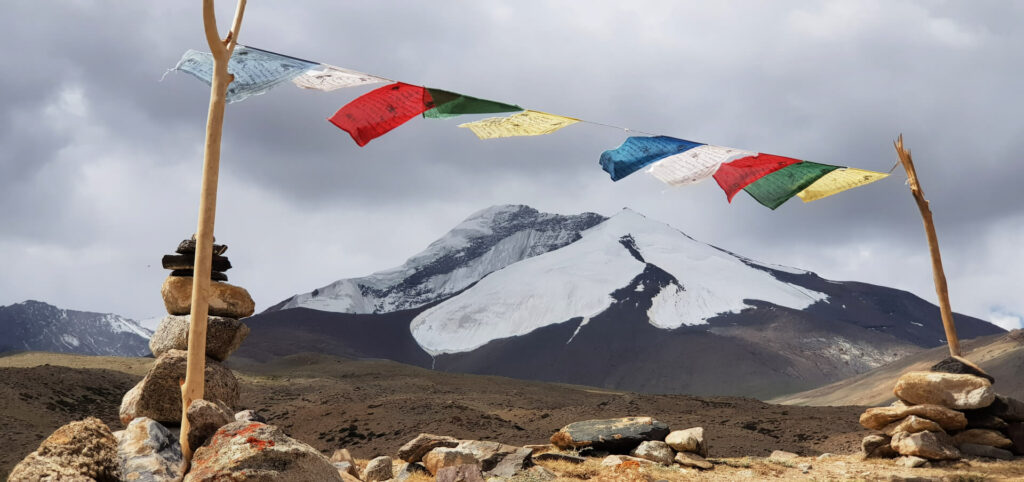 If you've already climbed a mountain like Kilimanjaro, you might be looking for a new challenge. After all, once you've reached one summit, the odds are you're hooked! And if you're looking for a new mountain to climb, one that perhaps is a little tougher, Kang Yatse II is a great option. At 6,250m, there's no shadow of a doubt that Kang Yatse II is an extreme challenge. But just how hard is it to climb Kang Yatse II? Let us fill you in…
How hard is it to climb Kang Yatse II?
As we said, Kang Yatse II is at an elevation of 6,250m. In fact, it's actually the highest trekking peak in the Indian Himalayas. For reference, Kilimanjaro is 5,896m, Everest Base Camp is 5,364m, and Aconcagua is 6,962m. If you've climbed any of those mountains, you'll have a loose idea about the level of fitness you'll need to tackle Kang Yatse II.
We give all of our expeditions a difficulty rating, so you know what to expect. Kang Yatse II is a level 6, which means you can expect…
An average of 6 to 8 hours per day at altitudes not usually exceeding 6,300 metres. Typically, it will involve one long day of 10 to 15 hours to reach a summit. Typical elevation gain per day would be 500 – 1000 meters, with at least one day over 1000 metres. As a rough guide, you should be comfortable hillwalking for 8 hours per day for two days in a row.
Again, for reference, Kilimanjaro is a level 5, and Everest Base Camp is a level 4.
How fit do I need to be to climb Kang Yatse II?
In case you haven't yet guessed, this is a serious challenge. You need to be either an experienced trekker, or have a good level of fitness, in order to climb Kang Yatse II. We also recommend that all participants should have previous experience of camping and trekking at high altitude (>4000m).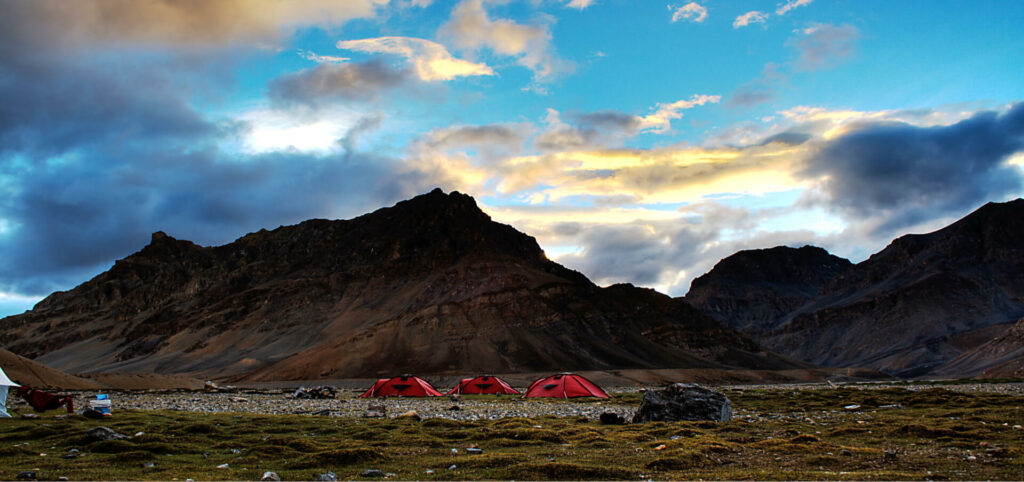 Do I need technical skills?
Although it's not a technical climb, there is some scrambling on summit day. If there is snow or ice on the ground, you may need to use crampons and be roped to one of our local guides. Most of the summit day is spent on snow, which means we may be using ropes.
What is Summit Day like?
There's no doubt that this is the toughest day of the expedition. It takes a lot of physical and mental strength. The day starts just after midnight, when we ascend on scree and moraine to reach the snowline. From there, the terrain is mostly gradual except for a few short steep sections, which may require the use of rope. But the setting is simply incredible. The view from the summit takes in the Himalaya and Karakoram. And the Zanskar, Stok, and Ladakh ranges form an outstanding vista of snow-capped peaks. In short? It's worth every second.
If you want to learn more about the Earth's Edge expedition to Kang Yatse II, click here.