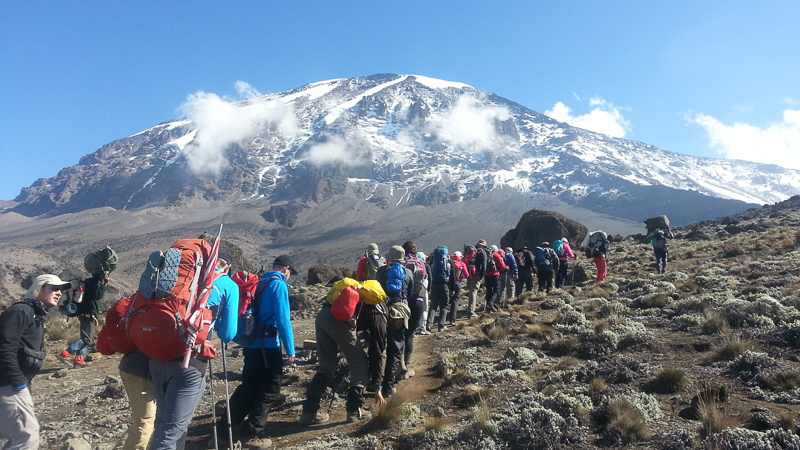 When you're heading out to climb Kilimanjaro, training will probably be right at the front of your thoughts. After all, for most people this will be the toughest physical challenge of their lives. You'll be trekking for seven days in a row, at an increasing altitude. Then of course, there's summit day itself, an extremely tough undertaking. So, if you've got a training plan in mind but are wondering: "How long do I need to train for Kilimanjaro?" Here are some tips…
How long do I need to train for Kilimanjaro?
As a very general guide, you'll need to train for at least 4 months before heading to Kilimanjaro. This means you'll be at a solid level of fitness before you start on the mountain. Even if you already have a good level of fitness, you need to get out on the hills and get your hillwalking hours in. This is possibly the most important aspect of training for Kilimanjaro.
What's the best way to train?
We've written a post about how to train for Kilimanjaro here. But basically, there is no one size fits all method. You need to make sure you have a good level of cardio fitness, however that suits you. Running, cycling, gym classes, rowing… whatever you're having yourself! At least three sessions a week, of at least 45 minutes a pop. You also need to get out on those hills and get your walking in…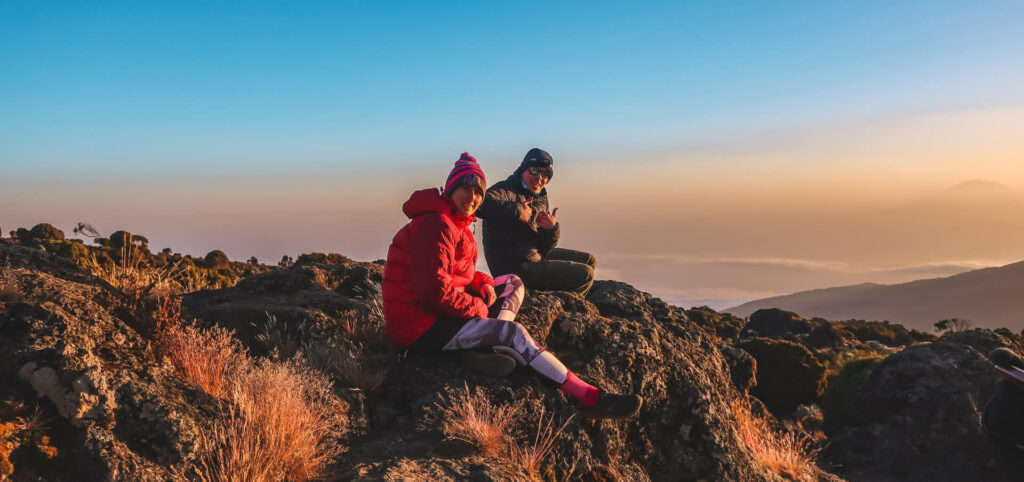 Hillwalking in preparation
It's important to train on the hills, so you're used to the kind of trekking that you'll be doing on Kilimanjaro. We recommend hiking at least twice a month in preparation for this expedition. It's also a good idea to include two long training hikes, on consecutive days, within the three months prior to your expedition. You'll want to hike 6 to 8 hours at a comfortable, steady pace, with an 8kg rucksack.
As a rough guide, you should be comfortable hillwalking for 7 hours per day for two days in a row. Although this is not a technical climb, it is very steep in places and you will be gaining height very quickly.
To read more about our expedition to Kilimanjaro, click here. Or you can read our Ultimate Guide to Kilimanjaro.