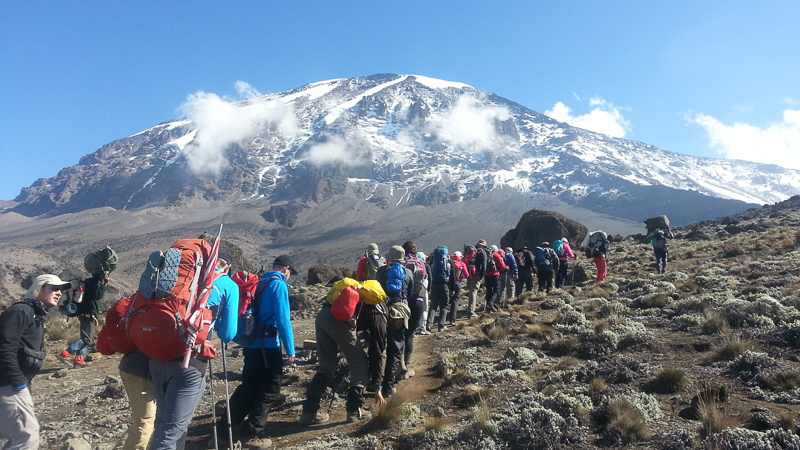 Whenever you plan a big expedition, one of your first thoughts will likely be about training. After all, a high altitude expedition is a big physical challenge. And for many people, climbing Kilimanjaro will be the greatest physical challenge that they've ever taken on. So it's natural to wonder about how best to prepare. If you're wondering how to train for Kilimanjaro, this blog post will get you started…
How to train for Kilimanjaro
At Earth's Edge, we class all of our expeditions by level. This means you know exactly what to expect. Our trek to climb Kilimanjaro is a level 5 expedition. This means that we expect participants to have a very good level of fitness.
On the Kilimanjaro expedition, you can expect to trek for an average of 6 to 8 hours per day, at altitudes up to 5,896m. Summit day (slash night!) is a long one, at around 14 hours, including the descent. We start off just after midnight.
How fit do I need to be for Kilimanjaro?
As a rough guide, you should be comfortable hillwalking for 7 hours per day for two days in a row. Although this is not a technical climb, it is very steep in places and you will be gaining height very quickly.
How should I train for Kilimanjaro?
Every person is different, and there is no "one size fits all" when it comes to training. As a general rule, you need to make sure that you have a very good overall level of fitness. The fitter you are, the more enjoyable the expedition will be. It's a good idea to do a mix of cardiovascular training and hillwalking.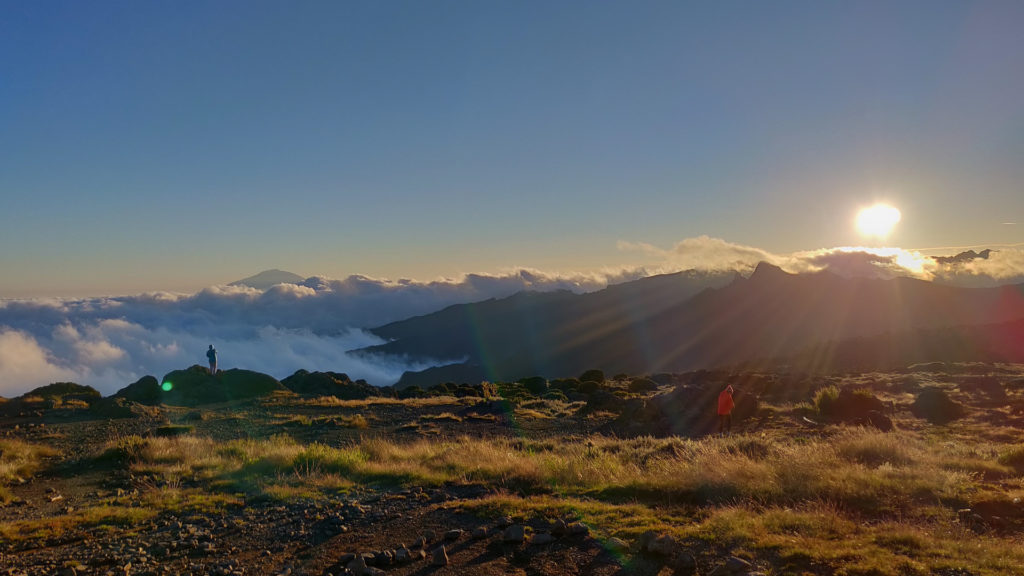 Hillwalking
It's important to train on the hills, so you're used to the kind of trekking that you'll be doing on Kilimanjaro. We recommend hiking at least twice a month in preparation for this expedition. It's also a good idea to include two long training hikes, on consecutive days, within the three months prior to your expedition. You'll want to hike 6 to 8 hours at a comfortable, steady pace, with an 8kg rucksack.
Cardiovascular Training
It's also a good idea to include cardiovascular training to improve your general level of fitness. We suggest at least three cardio training sessions per week. The aim is to elevate your heart rate for 45 minutes to an hour. Whether you want to do this by running, cycling, circuit training or spin, it doesn't matter! The important thing is elevating your heart rate.
Training Weekends
When you book an expedition with Earth's Edge, a training weekend in Ireland is also included. This means you can meet all the people you'll be travelling with, including your expedition leader and doctor. While these are a lot of fun, they're also fantastic for getting a sense of how the expedition will feel. You can also swap training tips, and get fitness advice from the expedition leader. If you want to read more about our expedition to Kilimanjaro, click here.