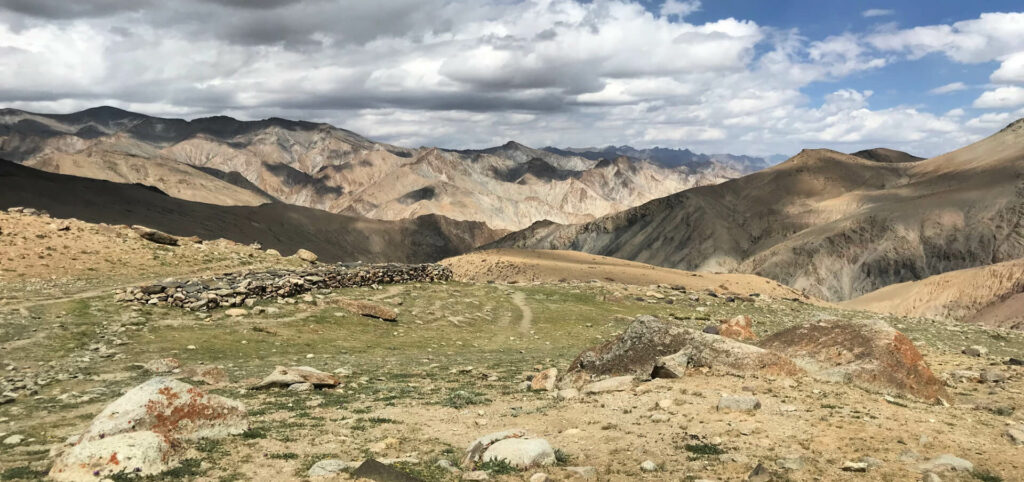 At an elevation of 6,250m, it's fair to say that Kang Yatse II is a serious mountain. The highest trekking peak in the Indian Himalayas, Kang Yatse II surprisingly accessible, it being fairly close to Leh. The surrounding landscapes are incredible, from the monasteries, palaces and villages you'll pass, to the breathtaking views from the mountain itself. But how long does it take to climb Kang Yatse II? We've got the breakdown of the Earth's Edge expedition so you can find out more…
How long does it take to climb Kang Yatse II?
Our expedition is 16 days long, though not all of that is spent trekking. The expedition runs in the summer, which is the best time to tackle the mountain. Usually the days are hot and the nights are cold… temperatures on the expedition may vary from 0 to 30 degrees during the day and -20 to 10 degrees at night.
How many days are spent actually trekking?
We've designed our itinerary to create the safest (and most enjoyable) trip. So that means we've included days to explore Delhi as well as Leh, and to walk at a steady pace. It also means we have time to stop off at some incredible sights along the way. Though the full expedition is 16 days long, 9 days are spent trekking. There's a reason we take this pace. It's important to increase elevation slowly in order to acclimatise to the altitude. We also have a rest day at base camp, where we practice skills on a nearby snow slope and go for an acclimatisation hike in the afternoon.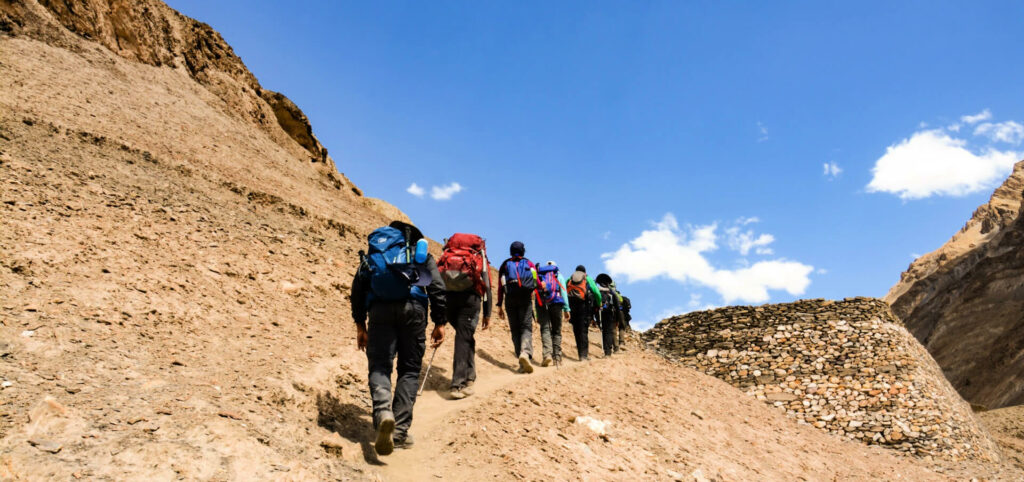 What is the route like?
In a word? Stunning! You get to experience the intoxicating rush of the city of Delhi, before transporting yourself into the incredible scenery of the Indian Himalaya. We pass through remote villages, palaces and, of course, jaw-dropping mountainscapes. On the trek itself, the terrain is pretty tough. We pass over loose rock and alongside giant boulders balanced on top of earth spikes, which make for a great photo opportunity! Summit day is challenging. We ascend on scree and moraine to reach the snowline, and there are sections that may require the use of rope. But that's why the rest day (and skill learning) is important.
At the end of the trip, there's another full day in Delhi, so you can explore the city.
If you want to know more about the Earth's Edge expedition to Kang Yatse II, click here.