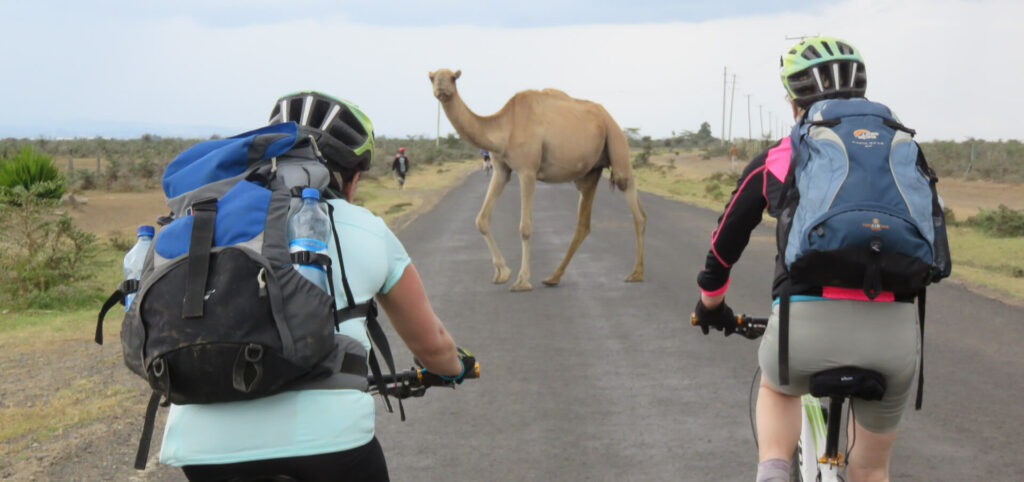 If you're after an adventure that encompasses numerous activities, the Kenya Tri Adventure is perfect. On this expedition, we don't just hike, we cycle and even raft, through some of the most gorgeous scenery in Kenya. If this sounds like a trip made in heaven, but you're wondering how long the Kenya Tri Adventure is, we've got you covered…
How long is the Kenya Tri Adventure?
On this expedition, we cover 200km, between hiking, cycling and rafting. The trip itself is 11 days long, with four days trekking, two days biking, and one day rafting. There's also time for a little bit of relaxation before and after the adventure begins.
Trekking in Kenya
The trekking begins in Chogoria, where we trek for five hours to Chogoria Gate Camp. The next day, we trek for eight hours to Lake Ellis. From there, it's seven hours to Mintos hut before the summit day hike the following day. The hike from Mintos to Lenana (4,985m) takes around 12 hours. There is a couple of hours hiking the following morning, before the cycling begins…
Cycling in Kenya
The first day of cycling is an easy one, taking place mostly downhill, until we get to our first safari stop. Our campsite is right in the Ol Pejeta Conservancy game reserve, so you might just go to sleep with the sound of elephants in the distance! After an early morning game drive, our cycle is 56km.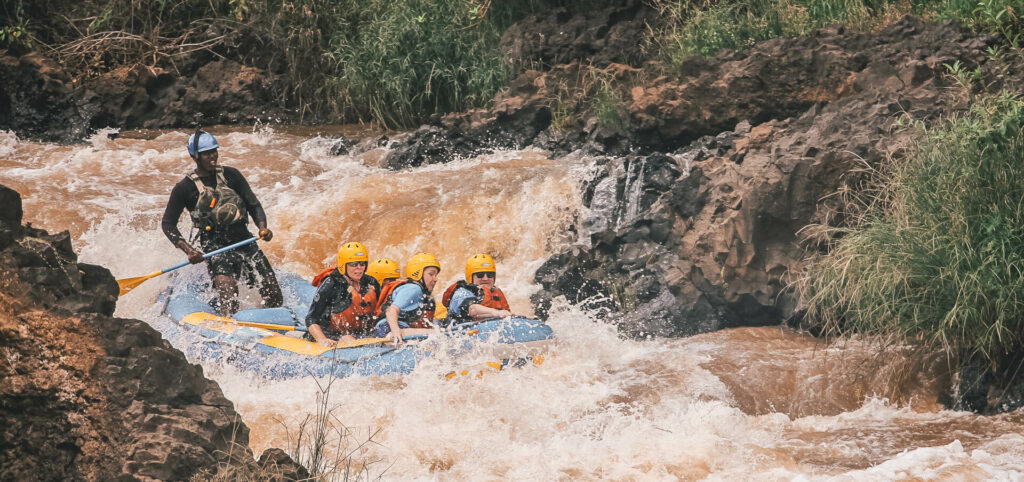 Rafting in Kenya
There's four hours of amazing rafting on the Tana River to finish up the adventure, including some exciting class IV drops.
There you have it! If you want to read more about the Kenya Tri Adventure, click here to find the expedition page.