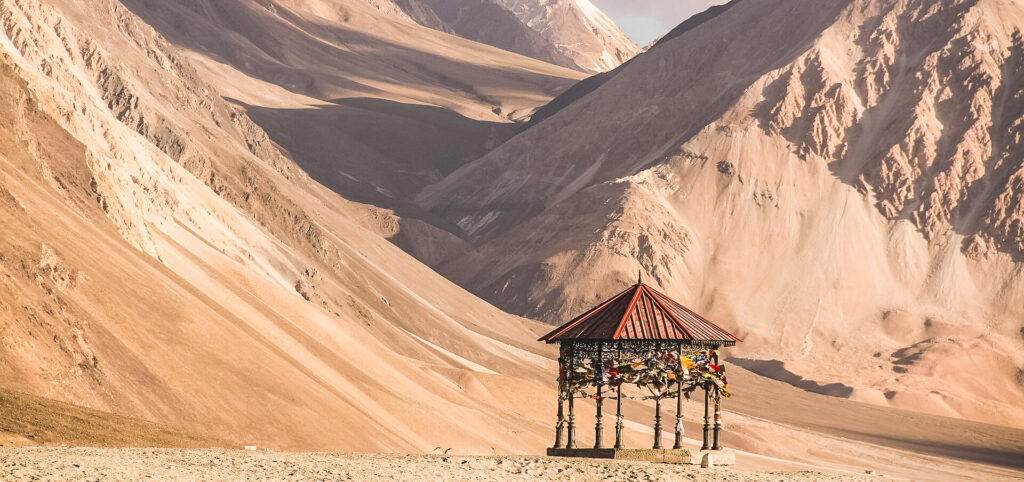 On the Ladakh Tri-Adventure, we certainly cover a lot of ground. 270km, to be precise. And we do that on foot, on bike and on the water. This expedition combines cycling, trekking and rafting, in a multi-discipline adventure across the Himalayas. But how long is the Ladakh Tri-Adventure? Let us break down the trip, from travel time to the division of days…
How long is the Ladakh Tri-Adventure?
In total, this expedition is 16 days long. That includes travel to Delhi, a short flight to Leh (capital of Ladakh) and two days spent sightseeing and settling in both. That way, we ease into the adventure! When the action starts, there are ten days of action. This is how the activities are broken down…
Biking in Ladakh: 4 days, 150km
We kick things off on the bikes, cycling from Leh and following the Indus River as we go. This region is considered to be the birthplace of civilisation, and weaves through beautiful landscapes. It's a tough enough challenge, particularly on the final day when have a good climb to Hanupatta.
Trekking in Ladakh: 4 days, 50km
Simply put, this is one of the best treks in the world. This region is one of the most remote regions of the Himalayas, and is fairly undiscovered to trekkers. We cross the river several times, and trek over four high passes. They are: the Sirsir La Pass (4826m), the Burniktse La Pass (4390m), the Sengge La Pass (5,005m) and the Chuchokhuri La Pass (3970m).
Rafting in Ladakh: 2 days, 70km
Now for some high speed adrenaline! The Zanskar River is amazing for rafting and kayaking. We spend two days on the river, which flows through a large box canyon. The walls can span over 1,000m high, and there's no road access. So once you're on, you're on!
We wrap up the expedition with another afternoon free to explore Delhi, before flying back to Dublin.
You can read all about the Ladakh Tri-Adventure, as well as a full itinerary, on the expedition page.