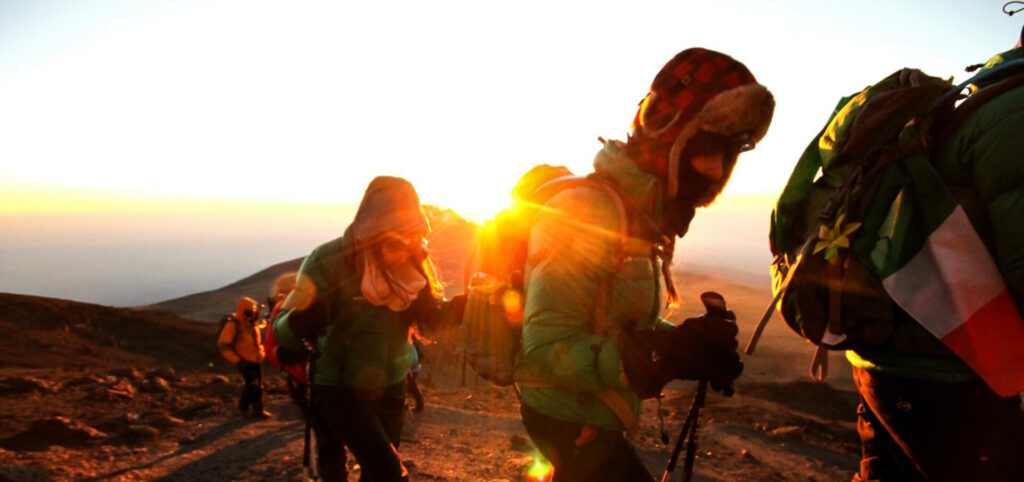 If you're heading off on an expedition from Ireland or the UK, you're probably curious about how you'll cope at altitude. Altitude sickness is definitely something to take seriously. It can affect anyone, regardless of their level of fitness or health. But the good news is that once you're prepared, and give yourself enough time to acclimatise, you're far less likely to be affected. If you're wondering how to acclimatise properly on high altitude treks, read on for the expert advice from our expedition guide, Johnjoe…
How to acclimatise properly on high altitude treks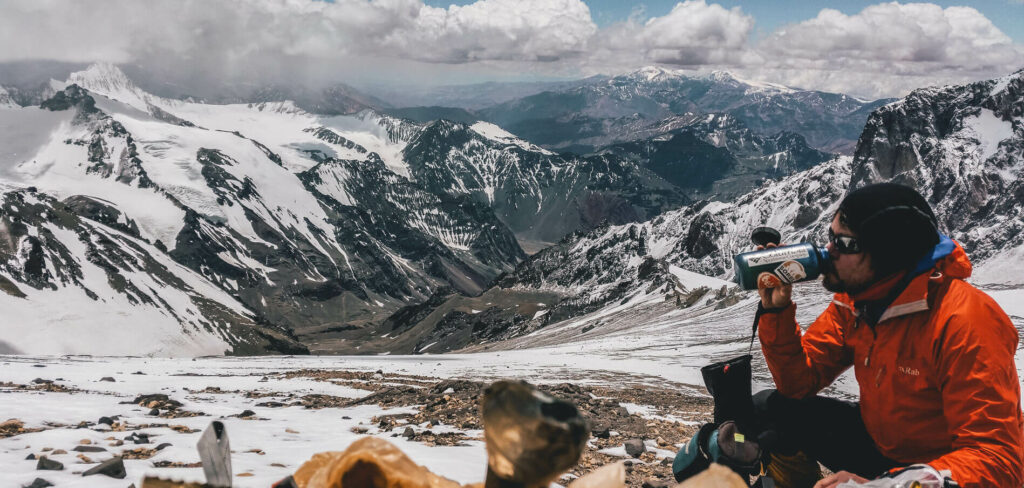 What is altitude sickness?
Put simply, it's when you don't get enough oxygen from the air that you're breathing. It happens when you move to high altitudes too quickly, without giving your body time to adjust.
This is an issue on many mountain expeditions, for obvious reasons! For example, at Machu Picchu (2,430m) there is only 73% of the percentage oxygen that's found at sea level. The higher you climb the lower that percentage is. At Everest Base Camp (5,364m) it's 51%, on Kilimanjaro (5,896m) it's 48%, on Aconcagua (6,962m) it's 41% and on the summit of Everest (8,848m) its only 33%!
If left untreated, it can become a very serious medical emergency.
So, how do I acclimatise properly?
A basic understanding of Acute Mountain Sickness (AMS) with a focus on prevention is really important. Here is what you need to know…
When booking your next adventure make sure there is enough time allowed for a gradual ascent. For example, climbing Kilimanjaro in less than seven days greatly increases your chances of suffering from AMS. Your itinerary should allow for a gradual ascent.
You need to walk at a slow steady pace throughout your ascent. This can be frustrating especially for fast walkers and those who enjoy getting a sweat on while walking.
Stay well hydrated. Depending on how much you sweat you should drink between four and six litres of water per day.
You need to eat well so you keep your energy up, this helps a lot.
Getting a good night's sleep is well documented to be beneficial for a wide variety of reasons. Sleep is really important for acclimatisation too and I always recommend people to get a good sleeping bag and lightweight airbed such as the Neo Air Thermarest. If you are even slightly cold or uncomfortable you won't sleep through the night without waking up.
What should I do if I start to feel unwell?
When it comes to altitude sickness, the most important thing is to tell your guide as soon as you start to feel unwell. If caught early enough, the solution can be as simple as drinking a lot more water and taking a painkiller. The longer you leave it, the worse it could be.
This is one of the reasons we send an international doctor on every single one of our expeditions. They are trained to treat any number of ailments, particularly AMS. But again, you need to tell the doctor as soon as you feel unwell. Don't ignore that niggling little headache, because you don't want to cause a fuss or hold up the group. Remember, the quicker you treat it, the better!