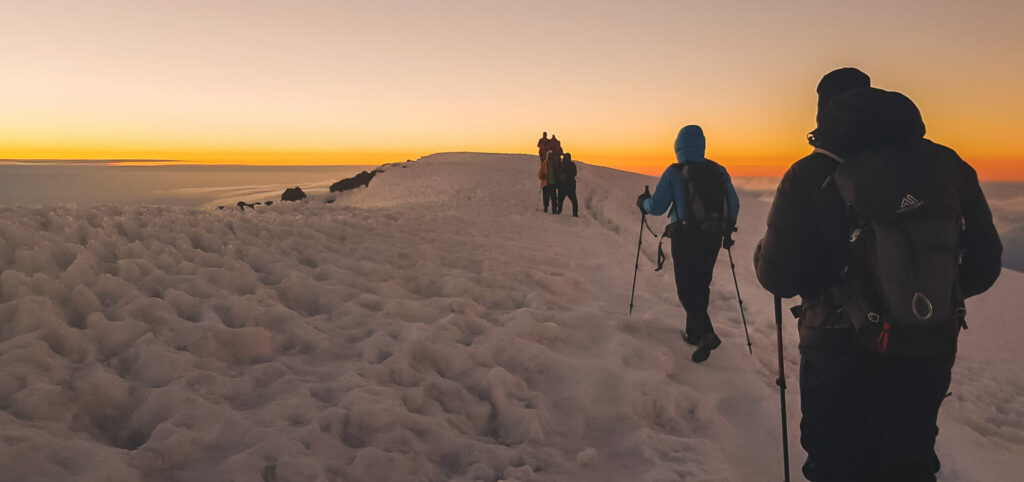 While we send a doctor on every single one of our expeditions, you will also need to pack your own first aid kit. Our doctor will have medications, but you need to have your own everyday kit for personal use, too. But what do you need to bring? What kind of medicine will you need? This post will tell you how to pack a first aid kit for Kilimanjaro, with all the advice you will need. It's worth pointing out that this is not medical advice – always consult your doctor before travelling to Tanzania.
How to pack a first aid kit for Kilimanjaro
There are a few things you need to remember when packing a first aid. The most important things you'll need relate to the everyday niggles you can pick up along the way. That can mean blisters from your boots, or diarrhoea from your… well, we know where that comes from!
Here is our general kit list, of all the things you should be packing in your kit…
Rehydration salts
Even though you should be drinking at least 5 litres of water a day, there is still a chance of dehydration on a trek. After all, you're expelling a lot of energy and getting sweaty, especially in high temperatures. If you have a bit of a dippy tummy, this doesn't help matters. Pack some sachets of this and they will be lifesavers.
Plasters and Compeed
We've probably drilled this into you a lot by this stage, but it's vital to make sure your hiking boots are well worn in before a trek. However, even the most hardened feet can sometimes have a tantrum on a multi-day trek. Pack plasters in a variety of sizes, as well as Compeed for any blisters. There's also a spray-on Compeed that a lot of trekkers swear by.
Paracetamol and Ibuprofen
Bring the kind that you always use, but do bring both, as they are handy for different ailments. If you may have your period on the trek, consider bringing more if you suffer from painful cramps.
Buscopan
You will never be sorry to find a pack of Buscopan in your bag. But see our advice further down about more serious diarrhoea.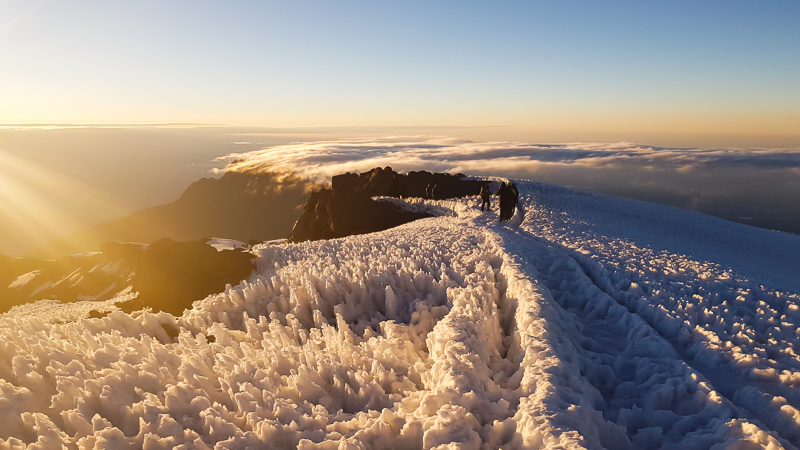 Throat lozenges and nasal spray
The air is a lot drier the further away we get from sea level. This means that your sinuses and throat can suffer. Both of these items can help with those side effects.
Decongestants like Sudafed
See above! Dry air will often block you up a bit, so this stuff can really help.
Antibiotics suitable to treat traveller's diarrhoea
This is one that's really important to speak to your doctor about before you travel. Gastroenteritis is the most common medical condition on treks, and while you hopefully won't suffer it, it's better to be safe than sorry. Azithromycin or something with similar coverage would be the most suitable antibiotic, but please consult your doctor for up-to-date advice. Remember, the expedition medic will have a full medical kit to deal with issues of a more serious nature.
Personal medication
Be sure that you pack any personal medication that you might need, and pack it in your hand luggage rather than main case. These may include inhalers, blood pressure tablets or nutritional supplements.
Malarial Prophylaxis
Again, you will need to speak to your doctor or consult the Travel Health Clinic, at least two months prior to departure.
The 'just in case' stuff
If in the past you have been prone to cystitis, thrush, allergic reactions to insect bites or cold sores, bring the medication you need. Hopefully you won't need it, but you'll never regret bringing it.
Don't forget; always consult your doctor before a trip to get their advice. If you want to read more about our expedition to Kilimanjaro, including a full packing list, click the link!