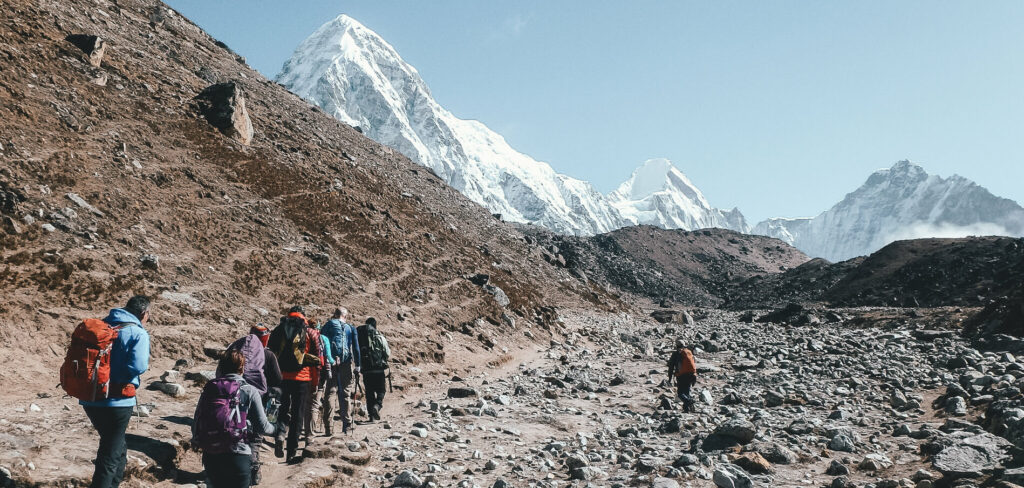 Are you plotting an adventure to Everest Base Camp, and thinking about how to prepare? The good news is the training for Base Camp is a lot more straightforward than training for Everest! However, you still need to make sure you are ready for the physical challenge. If you're wondering how to train for Everest Base Camp, our post should answer all your questions…
How to train for Everest Base Camp
When it comes to training for Everest Base Camp, every person is different. There is no one training plan that will work for everyone. You do need to make sure you have a good level of physical fitness.
At Earth's Edge, we give all of our expeditions a level, so you know what to expect. Our trek to Everest Base Camp is a level 4 expedition. That means you can expect to trek for an average of 5 to 7 hours per day at altitudes not exceeding 5,364 metres.
How fit should I be to trek to Everest Base Camp?
We spend 8 days trekking to Everest Base Camp, which gives us time to acclimatise to the altitude. We also have two rest days, which help that process even more. But in order to enjoy the expedition as best you can, it's important to have a good level of physical fitness. As a rough guide, you should be comfortable hillwalking for 6 to 7 hours per day for two days in a row.
How should I train for Everest Base Camp?
While you need to include hillwalking in your training, it's a good idea to mix in cardiovascular training, too.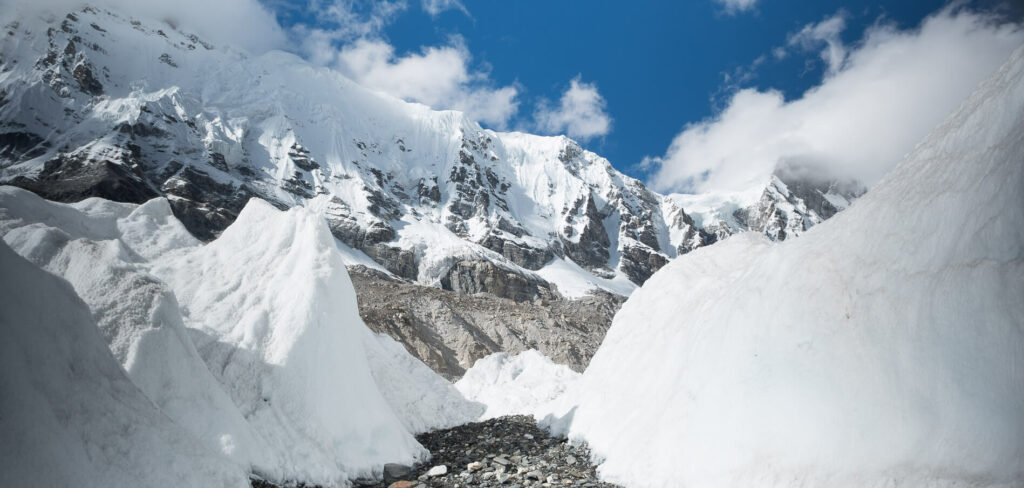 Hillwalking
It's important to get your body used to long days of trekking in the hills, to prepare yourself for the hike to Everest Base Camp. We recommend hiking at least twice per month in preparation for this expedition. In addition, you should include two long training hikes (6-8 hours at a comfortable, steady pace) on consecutive days, carrying an 8kg rucksack.
Cardiovascular training
The main goal here is to elevate your heart rate for 45 minutes to an hour. However you want to do this is up to you! You can go running, get on the bike, do a HIIT class… whatever works for you. But your heart rate has to be elevated. We recommend three cardio training sessions per week.
Training weekends
When you sign up for an Earth's Edge expedition, there's a training weekend included. These usually take place in Glendalough, Co. Wicklow, and you'll get to meet all of the people you'll be trekking with on your expeditions. It's a great way of getting a taste of expedition life, and you can also swap training tips with your fellow participants. To read more about our expedition to Everest Base Camp, click here.