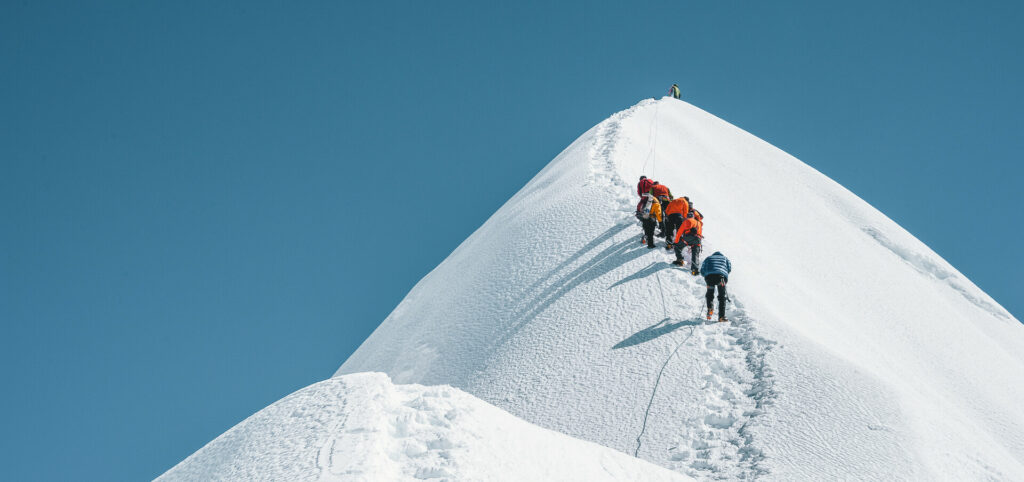 The trek to Island Peak is one of the most beautiful in the world. It's also a bit of a unique challenge, too. Firstly, you trek to Everest Base Camp. Then, instead of turning back, you head on to Island Peak. When you summit, you'll be standing at 6,189m. If you're wondering how to train for Island Peak, here's a post you may find helpful…
How to train for Island Peak
There is no one plan that will work for every person. You need to make sure you have an excellent level of fitness and stamina. But how you do that depends on you – how you train and what you enjoy. Generally speaking, it's best to combine hillwalking and cardio training.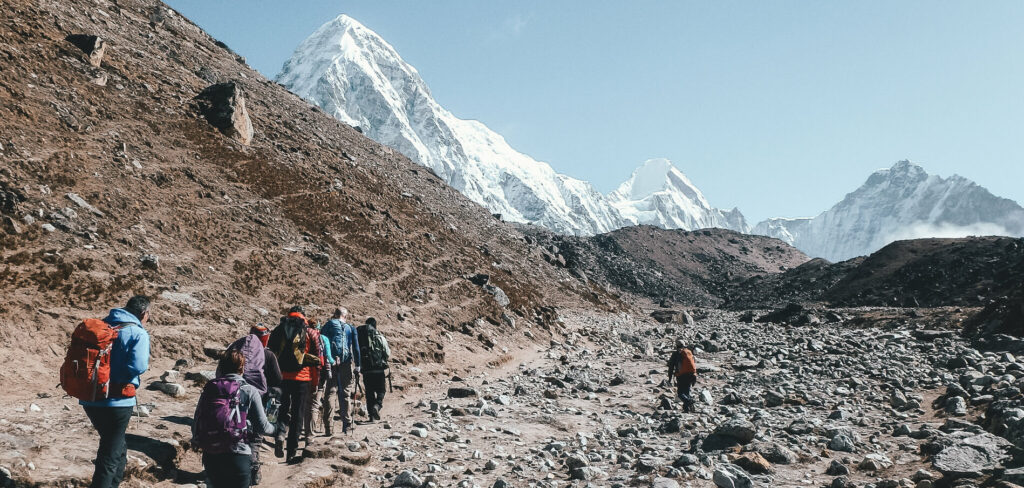 How fit should I be to climb Island Peak?
Our expedition is a level 7. This means you can expect to trek an average of 6 to 8 hours per day, at altitudes not exceeding 6,189m. Summit day is 14 hours long, and tough. As a rough guide, you should be comfortable hillwalking for 8 hours per day for two days in a row.
How should I train for Island Peak?
Like we said, no one plan will work for everyone. It's important to remember this is a very long expedition. You need to make sure you have the stamina to keep going. What's really important is the hillwalking. It doesn't matter how fit you are from the gym – if you're not used to long days on the hills, it doesn't count for much.
Hillwalking
We would recommend hiking at least twice per month in preparation for this expedition. In the three months prior to departure try to include two long training hikes (6-8 hours at a comfortable, steady pace) on consecutive days with an 8kg rucksack.
Cardiovascular training
However you choose to do it, you need to elevate your heartrate for 45 minutes to an hour, 3 times a week. It's a good idea to combine this with strength training, too. Developing muscle mass will protect your joints and this is very important especially on long descents.
Training weekends
Before you set off on the expedition of a lifetime, you get a training weekend at home in Wicklow. You'll meet everyone in your group, swap training tips, and get to know each other. You can also ask the expedition doctor and leader any questions you may have.
You can find out more about our Island Peak expedition here.