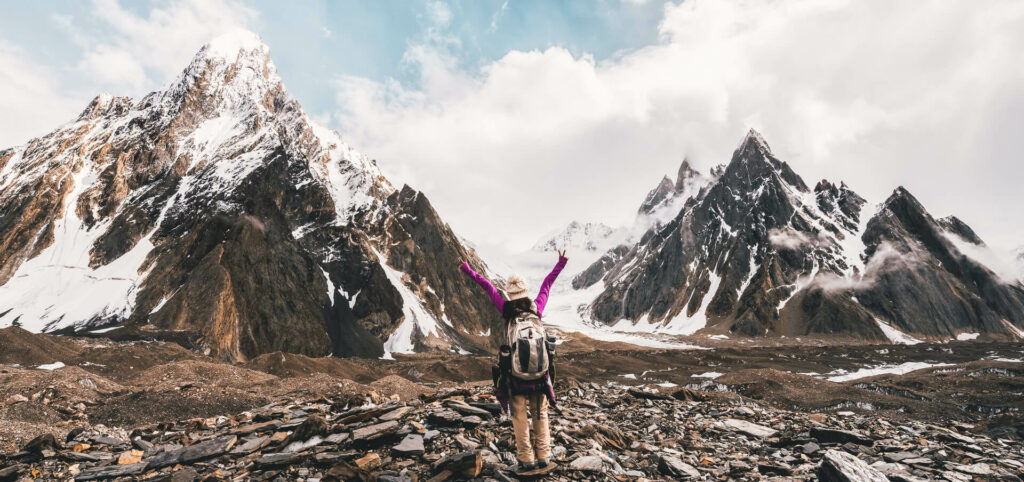 Ever fancied making your way to K2 Base Camp, and standing in the shadows of this towering mountain? The trek to K2 Base Camp is one of the most remote and incredible journeys you could ever ask for. It might be tough, but it's so rewarding. If you're thinking about taking on the challenge, you might be wondering how to train for K2 Base Camp. But don't worry! We have all the information you need…
How to train for K2 Base Camp
To get ready for this expedition, you need to make sure you are of a very good level of physical fitness. This is a fairly long trek, and you need to have good stamina. Although it's not a technical climb, it does require the use of crampons to cross the Gondogoro La Pass. We also recommend you have previous experience trekking in winter conditions and at high altitude (>5000m). To get to this required level of fitness, it's important to train properly prior to your departure.
How fit should I be to trek K2 Base Camp?
The trek to K2 Base Camp isn't as simple as the one to Everest Base Camp. We classify this as a level 7 trek. That means you can expect to trek an average of 6 to 8 hours per day. As a rough guide, you should be comfortable hillwalking for 8 hours per day for two days in a row.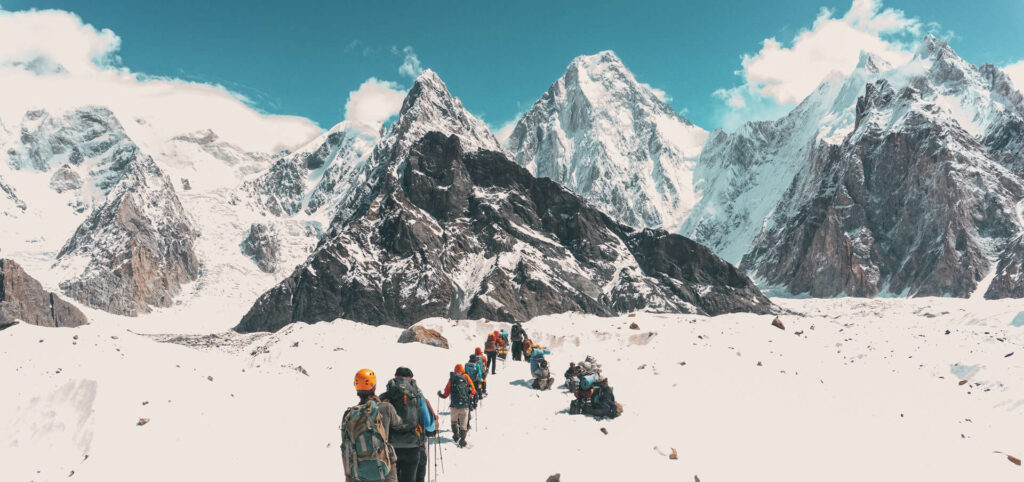 How should I train for K2 Base Camp?
The best way to tackle training is to combine hillwalking with cardio training. Hillwalking is an essential element, as this is what you'll be doing on the trek, of course. But it's really important to make sure your general fitness is excellent, too. Remember, there is no 'one size fits all' plan for training.
Hillwalking
We would recommend hiking at least twice per month in preparation for this expedition. In the three months prior to departure try to include two long training hikes (6-8 hours at a comfortable, steady pace) on consecutive days with an 8kg rucksack.
Cardiovascular training
However you choose to do it, you need to elevate your heartrate for 45 minutes to an hour, three times a week. You can do this however you like, so have fun!
Training weekends
All of our expeditions include a training weekend in Wicklow. This is a great chance to meet all of your other trekkers. You'll also meet your expedition leader and doctor, too. Who knows, you might even discover some new training routes out of it!
To read all about our expedition to K2 Base Camp, click the link.