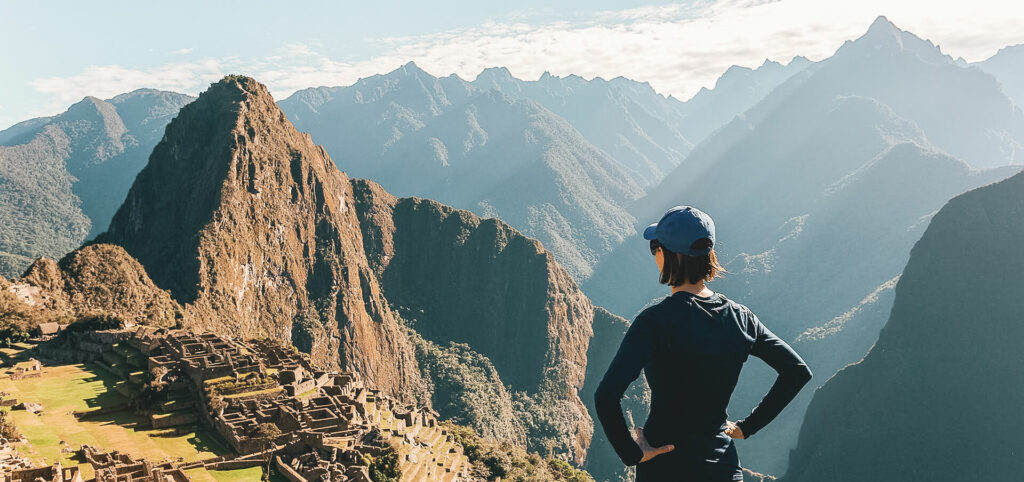 It can be a little intimidating to think about training for an expedition. And for many people, the trek to Machu Picchu is their first experience of high altitude. On our expedition, we trek for 10 days in a row, which is most definitely a challenge. But everything is less intimidating when you have a plan! If you're wondering how to train for Machu Picchu, here's a post that may help…
How to train for Machu Picchu
When you're training for the Machu Picchu trek, it's important to have a good level of physical fitness. After all, for a lot of people this will be the toughest physical challenge of their lives. High altitude makes things more challenging, too. So you need to make sure you have a good level of cardiovascular fitness, strength and stamina.
How fit should I be to trek to Machu Picchu?
We give all of our expeditions a level, so you know what to expect on a trek. Machu Picchu is a level 5 (the same as Kilimanjaro) so you can expect to trek an average of 6 to 8 hours per day, at altitudes not exceeding 3,700 metres. What's unusual about the Machu Picchu trek is that we actually start off at a higher altitude, and decrease our elevation as we go (with one exception early on).
As a general guide, you should be comfortable hillwalking for 6 to 7 hours per day for two days in a row before you head to Machu Picchu.
How should I train for Machu Picchu?
It's important to combine hillwalking training with cardio sessions, to be as fit as you can be. But every person is different. There is no plan that will suit every person. And remember, the fitter you are, the more enjoyable the expedition will be. Here is some general advice…
Hillwalking
It's a good idea to get used to hillwalking before heading to Machu Picchu. This will get your body used to the sensation of hiking for long periods of time. We suggest hiking at least twice a month to prepare for Machu Picchu. And, in the three months before your trip, try to hike for two consecutive days with a rucksack on your back, for 6 to 8 hours.
Cardiovascular training
You'll also need to make sure your cardiovascular fitness is as good as it can be. We suggest a cardio workout at least three times a week, for 45 minutes to an hour. It's really important to elevate your heart rate. This can be on the bike, in the gym, in a class, whatever suits you. But get that heart rate up!
Training weekends
All of our expeditions include a training weekend in Ireland. These are fantastic way to get used to how an expedition will feel, particularly as you'll be meeting your fellow participants! You'll also meet your expedition leader and doctor, too. It's a great opportunity to swap training tips.
If you want to read more about our expedition to Machu Picchu, click here.