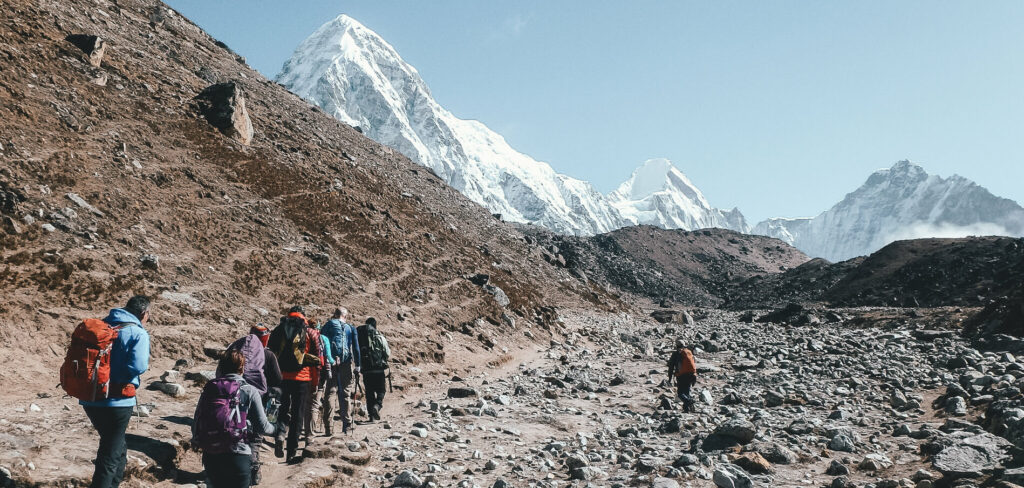 Almost everyone has heard of Everest Base Camp. At the foothills of one of the most famous mountains in the world, this is where the infamous trek to the summit of Everest begins. But even if you're not climbing Everest, the trek to Everest Base Camp is one of the most beautiful you can ever take. Weaving through the Nepalese Himalayas and passing through stunning scenery and charming villages makes for an epic adventure. If you're wondering how to trek to Everest Base Camp, here's a post that may help…
How to trek to Everest Base Camp
The route to Everest Base Camp is beloved among trekkers. It weaves through the incredible Khumbu Valley and also gives you a fascinating insight into the Sherpa way of life. Our actual trek takes eight days, including two days for rest and acclimatisation which is crucial at this altitude.
Can I trek Everest Base Camp on my own?
Yes. On this route, you are not legally required to hike with a guide. However, trekking alone is only a good idea to those incredibly used to similar treks and altitudes, with familiarity of the area. Hiking with a guide means that you enrich the experience for yourself but also provide vital income for local Sherpas. On an Earth's Edge expedition, this is something we value greatly.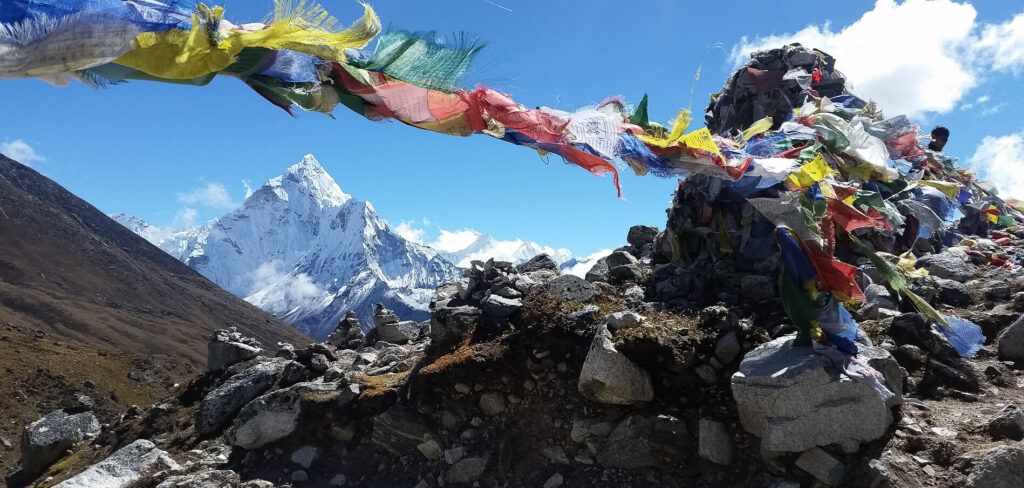 Do I need a permit?
No. While you do need a permit to climb Everest, this is not required for the trek to Everest Base Camp.
Where is Everest Base Camp?
At the base of Mount Everest, EBC is in the Mahalangur Himal sub-range of the Himalayas, on the border of Nepal and China. To get there from Ireland, we fly to Kathmandu and spend a bit of time there. We then fly to Lukla and trek to Phakding, where we start the journey.
What should I look for in an expedition?
If you're looking for a company running expeditions to Everest Base Camp, there are a few things to look for. You want to make sure that you are accompanied by experienced guides. Everest Base Camp is at a serious altitude, which is why an accommpanying doctor is something to look out for. Earth's Edge is the only company in the world that sends an international guide and doctor on all Everest Base Camp expeditions, while keeping group sizes sustainably small.
You can find out all about our expedition to Everest Base Camp here, or read our Ultimate Guide to Everest Base Camp.