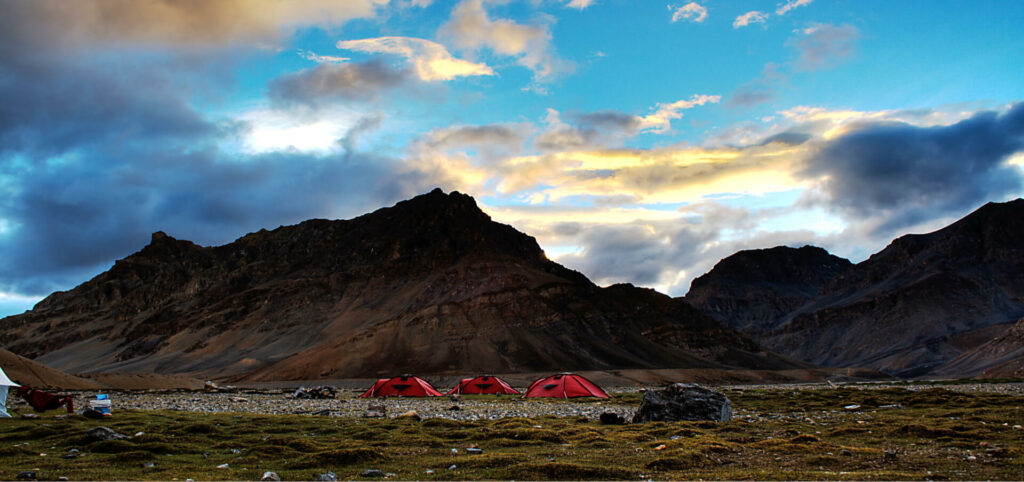 Whenever you're planning on climbing a mountain, you need to think about safety. It doesn't matter if it's a walk up Lugnaquilla or Kilimanjaro – safety should be your number one concern. It's certainly ours. At Earth's Edge, every decision we make revolves around the safety of our clients, crew and team. This means that you can be comfortable when you trek, and feel confident in the way in which you climb the mountain. There are all kinds of things to consider when it comes to safety, from altitude, to health and trail conditions. If you're wondering if it's safe to climb Kang Yatse II, this post will hopefully answer your questions…
Is it safe to climb Kang Yatse II?
Standing at a fairly impressive height of 6,250 meters, Kang Yatse II is a serious challenge. And with any challenging mountain, there comes a certain amount of risk. But the most important thing you can do is making sure you are fit enough for the climb. We give all of our expeditions a difficulty level, and Kang Yatse II is a Level 6. This means you can expect to trek average of 6 to 8 hours per day at altitudes not usually exceeding 6,300 metres. The typical elevation gain per day would be 500 – 1000 meters, with at least one day over 1000 metres. The 12-hour summit day is a particular challenge. Making sure that you are physically fit enough for this trek is hugely important.
Choosing a good team
As Kang Yatse II is a tough mountain, it's vital that you pick a good team to climb with. At Earth's Edge, we not only send an international doctor and expedition leader on every trek, we also have an excellent team on the ground. We've worked with our porters and guides for years, and they know this landscape inside out. Put simply, you couldn't be in better hands.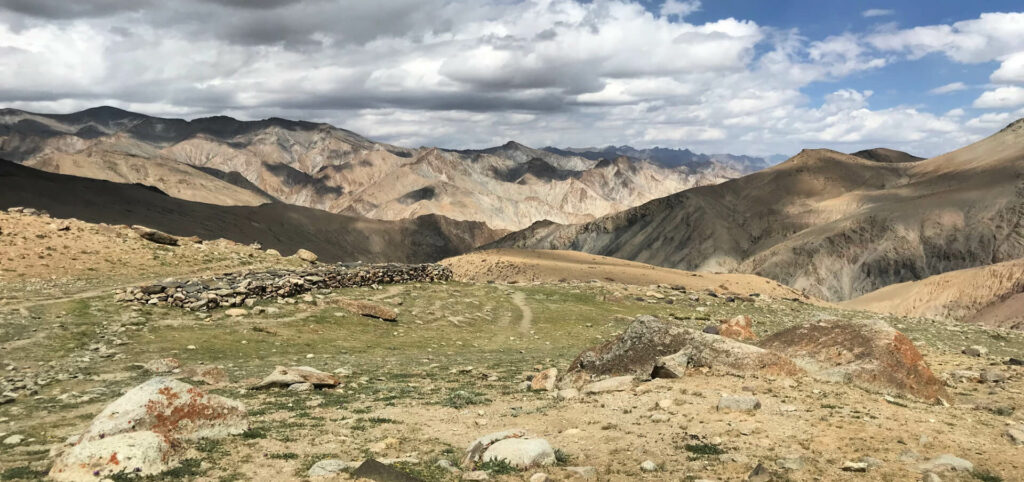 What about altitude sickness?
Acute Mountain Sickness (AMS) is a concern on many expeditions. On this expedition, we do make considerable gains, so altitude is something to be aware of. The most important things to remember are…
Stay hydrated (at least 3 litres of water a day, preferably 5)
Keep eating (even if you're not hungry, you need to maintain calorie input)
Rest (this means a good night's sleep as well as plenty of breaks)
Take your time (this isn't a race – going slowly helps you acclimatise)
Remember, our doctor is on the expedition for a reason. If you tell the doctor as early as possible if you don't feel well, the solution will likely be simple. The longer you wait, the worse it can get.
What if I get sick?
The most common source of illness on any expedition (not just India!) is gastroenteritis (Delhi Belly). This is something that may be of a concern to you, but you can definitely make steps to lessen your chances of getting it. Good hand hygiene is super important. So always wash your hands and apply hand sanitizer after going to the toilet and before touching food.
Remember, the doctor is there to help you! They are well experienced at treating any conditions that might pop up on the mountain. So you can rest easy knowing that good medical care is right at your fingertips!
You can read more about our expedition to Kang Yatse II here.