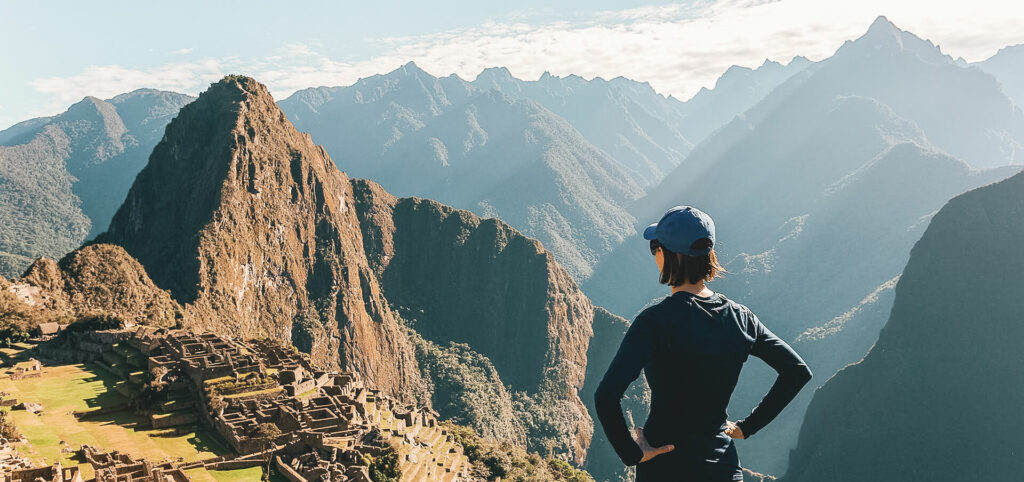 Generally speaking, it is very safe to trek to Machu Picchu. That said, there are some precautions you can take to ensure the safest possible visit (which, in fact, is true of wherever you go in the world). If you're concerned about altitude sickness, hiking injuries or conditions on the trail, read on for some of the answers to your questions…
Is it safe to trek to Machu Picchu?
Every year, thousands of people trek to Machu Picchu. But as it's sacred ground, there are restrictions over who can trek. There is a daily limit of 500 people on the Inca Trail, for example – 200 trekkers, and 300 guides and porters. This is why you have to book a trek in advance – you have to get a permit to do so.
You also can't trek without a guide – which means you have to book through a government mandated tour operator (like Earth's Edge). So no one can pick up and decide to trek it alone! This not only helps to protect the trail, but it also keeps visitor numbers at a safe level.
Choosing a good team
As you cannot trek alone, it's vital that you pick a good team. At Earth's Edge, we not only send an international doctor and expedition leader on every trek, we also have an excellent team on the ground in Peru. We've worked with our porters and guides for years, and they know this landscape inside out. Put simply, you couldn't be in better hands.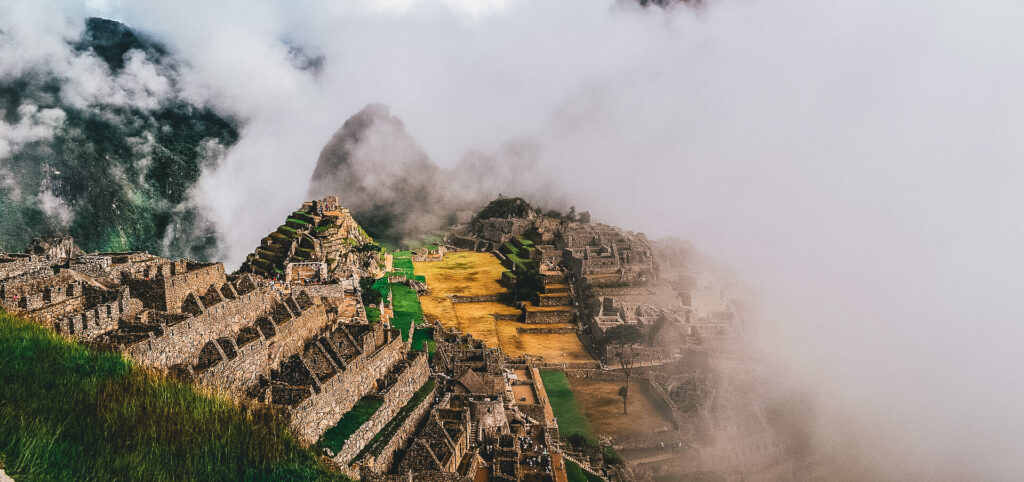 What about altitude sickness?
Acute Mountain Sickness (AMS) is a concern on many expeditions. On this trek, we actually start at a higher altitude than our end point of Machu Picchu, but we pass through varying altitudes along the way. But there's a reason we take the route that we do, and why we take a certain amount of time to complete the trek. The most important things to remember are…
Stay hydrated (at least 3 litres of water a day, preferably 5)
Keep eating (even if you're not hungry, you need to maintain calorie input)
Rest (this means a good night's sleep as well as plenty of breaks)
Take your time (this isn't a race – going slowly helps you acclimatise)
Remember, our doctor is on the expedition for a reason. If you tell the doctor as early as possible if you don't feel well, the solution will likely be simple. The longer you wait, the worse it can get.
What if I get sick?
That's why the doctor is there! The most common source of illness on expeditions is gastroenteritis (Delhi Belly). But the good news is this can easily be avoided! You just need to maintain good hand hygiene – always wash your hands and apply hand sanitizer after going to the toilet and before touching food. Let's face it – we're all old hats at this now. So thanks, Covid! Also, remember to only use drinking water to brush your teeth. This is true almost everywhere in Peru. Oh, and don't open your mouth in the shower. Trust us (and maybe Charlotte from SATC) on that one.
If you want to find out about our expedition to Machu Picchu, click here for all the info you need.