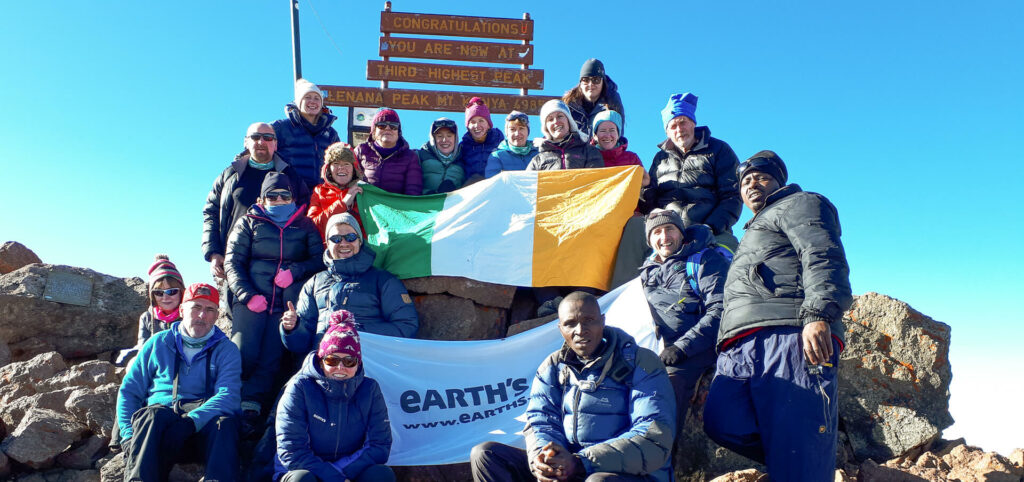 Whenever you're jetting off for an expedition, you likely have a few questions about safety. And that's a good thing! Your safety should be your number one concern. At Earth's Edge, it's definitely ours – the safety of our guests and team is our primary concern. There are plenty of things to worry about, from the heat to injuries, altitude sickness to tummy bugs. If you're thinking about taking on this epic expedition, but are wondering if the Kenya Tri-Adventure is safe, we've got all the answers you need…
Is the Kenya Tri-Advenure Safe?
Our Kenya Tri-Adventure is an expedition is like no other. As well as trekking to the top of Mount Kenya, we also mountain bike through game reserves and go rafting on the Tana River. But while it's one hell of an adventure, it's also a mighty challenge!
Trekking, biking or rafting all carry an element of risk wherever you do them. But rest assured that we only work with companies that are strictly up to safety code.
The expedition is a tough physical challenge, so to be as safe as you can be, you need to be prepared.
How hard is the Kenya Tri-Adventure?
We give all of our expeditions a difficulty rating, and the Kenya Tri-Adventure is a level 4. That means you can expect…
An average of 5 to 7 hours per day at altitudes not usually exceeding 5,500 metres. Some days may be up to 12 hours long but that is not typical. Typical elevation gain per day would be 400 – 800 metres, with some days as much as 1000 metres. As a rough guide, you should be comfortable hillwalking for 6 to 7 hours per day for two days in a row.
Though of course, there are different disciplines involved on this trip. A Tri-Adventure is designed to challenge you and push you to your limit. So it's really important than you've trained sufficiently before you go. There are four tough days of trekking, two long days on the bike and a half day rafting. So you need to make sure you're ready!
How high is Mount Kenya?
On the trekking portion of this trip, we summit Mount Kenya which is 4,985m. Africa's second highest mountain, Mount Kenya is a stunner. We trek 66km to the top, through amazing game reserves. The route takes us through bamboo and rainforests, and you might just see elephants, buffaloes and monkeys.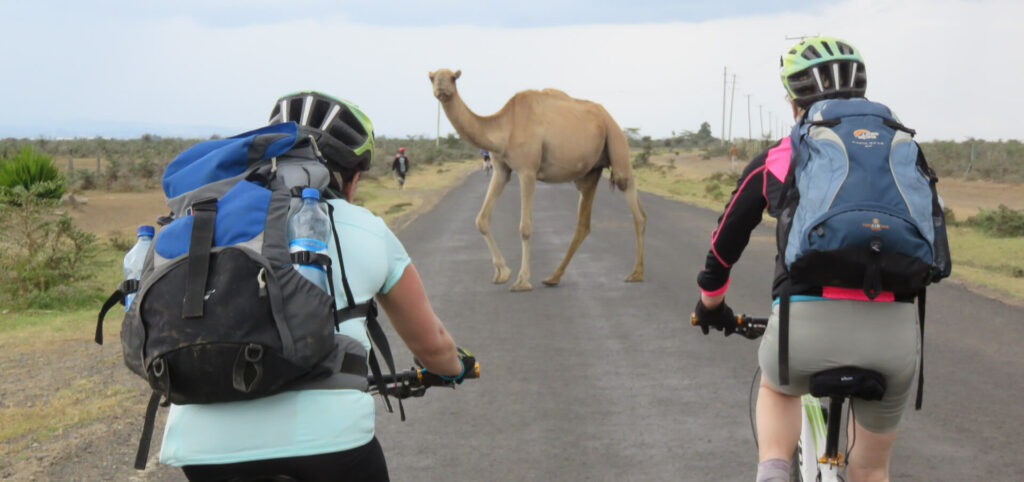 Should I be concerned about altitude sickness?
Mount Kenya is a little lower than Kilimanjaro, which is 5,896m high. But Accute Mountain Sickness can still be a concern. However, we have an expedition doctor for exactly this reason. The most important thing is to tell the doctor the moment you start to feel unwell. That way, the treatment is simple.
The best way to minimise the risk of altitude sickness is to…
Stay hydrated (at least 3 litres of water a day, preferably 5)
Keep eating (even if you're not hungry, you need to maintain calorie input)
Rest (this means a good night's sleep as well as plenty of breaks)
Take your time (this isn't a race – going slowly helps you acclimatise)
So there you have it – everything you need to know about if the Kenya Tri-Adventure is safe. For more information on the expedition, click here…