Are you ready for the adventure of a lifetime? If so, you're in luck. Our incredible expedition to the Ladakh region of India has everything you need to get the adrenaline pumping. This multi-discipline trip includes cycling, trekking and rafting, all through some of the most amazing scenery in the Himalayas. You'll get a real taste of the Indian countryside, and push your limits as you do. So, what is the Ladakh Tri-Adventure? We thought you'd never ask…
What is the Ladakh Tri-Adventure?
On this trip, we journey a total distance of 270km, on bike, on foot and on raft. The expedition is divided into three distinct sections. What makes it even more of a challenge? The whole trip takes place at high altitude, so it will really challenge you physically, too. Here's a breakdown of how the trip works…
Cycling in Ladakh
We kick things off on the bike, cycling a distance of 150km over four days. For the most part, this route follows the Indus River over paved roads. The final two days move away from the river, climbing up towards Hanupatta.
Trekking in Ladakh
After the biking, we move on foot. The trekking element of the trip takes four days, and we travel a total of 50km. This portion of the trip is simply breathtaking. This area is considered to be one of the most remote regions of the Himalayas. And for the most part? We have it all to ourselves.
Rafting in Ladakh
Now let's get wet! The Zanskar River is one of the best in the world for white rafting. And we spend two days on the rafts, covering an incredible 70km. It's a proper adventure, too. The river runs through a huge box canyon, with walls that can soar 1000m high. There's no road access to the river, so once you're on the raft, you've no choice but to keep going!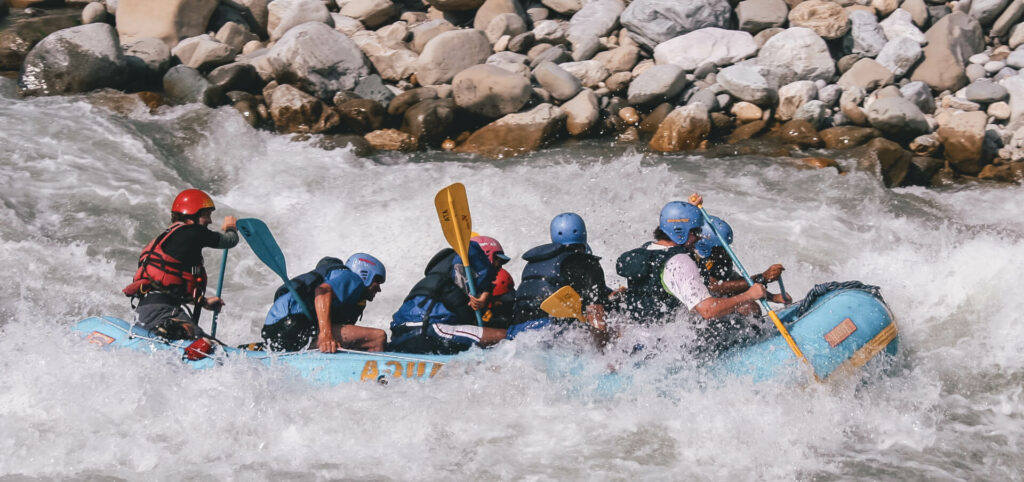 If this has whet your appetite, you can read all about the Ladakh Tri-Adventure here…