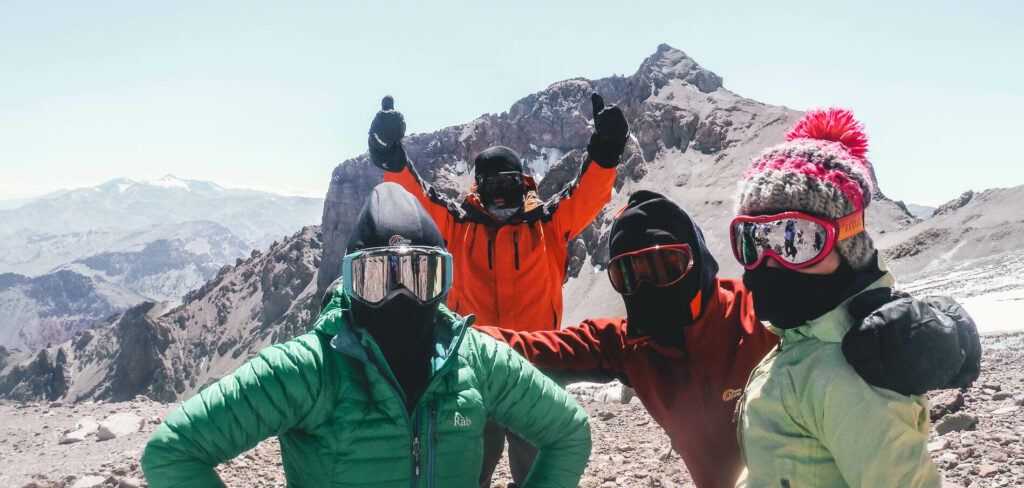 If you're after an incredible challenge, Aconcagua is the perfect mountain. The highest mountain in both the Western and Southern hemispheres, Aconcagua towers at 6,962m high. It should go without saying that it's an incredibly tough physical accomplishment to get to the top. But if you're wondering what summit day is like on Aconcagua, here is some information that might be useful…
What summit day is like on Aconcagua
Unlike some other expeditions, the summit day begins at a later time of around 5.30am. Compared to smaller peaks, Aconcagua is typically too cold until the early morning. It's still an incredibly tough day as you're at an extremely high altitude, at the mercy of the weather, and fighting with exhaustion. However, nothing worthwhile is easy and the special feeling of reaching South America's highest point makes all the hard effort a special memory to treasure forever.
How long does it take to summit Aconcagua?
The day is around 12 hours long, including the return back to Camp 3.
How long does it take to get to summit day?
Our expedition is 21 days long, including travel. We spend 11 days trekking before our first summit attempt. However, there are also rest days built into the itinerary. These are vital for both acclimatisation and your physical performance.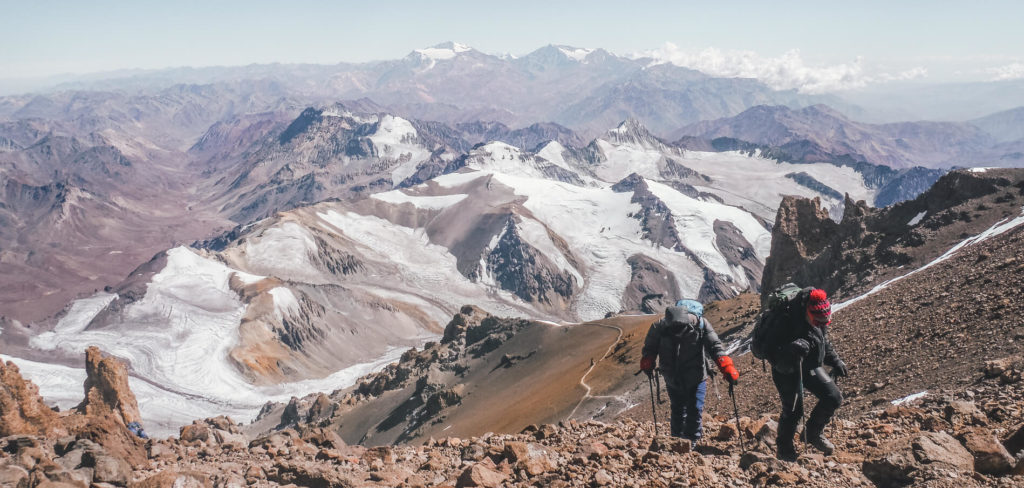 Do you need spare summit days?
Absolutely. We have two spare summit days built into the itinerary, so we have extra options if the weather isn't playing ball.
What happens if I can't summit?
We never leave anyone behind on an Earth's Edge expedition. If you or your leader feel like you cannot continue, a porter will help you to descend. This is often the bravest decision you can make.
How it feels…
If you want to know how it feels to summit Aconcagua, here is a trip report that reveals all…
"We left for our summit attempt at 5.30am on the 1st February. This day is normally 12 to 15 hours long and involves being tired, energised, too cold, too hot, dismayed and elated. There is a variety of terrain to be crossed during the ascent on summit day. This year much of the route was covered in snow and this certainly helped, especially on the steeper sections.
The final hour of the climb is on steep terrain and you arrive on the summit all of a sudden, without warning. The team were lucky to have good weather on the summit so they could enjoy their few minutes up there. After a couple of pictures it was time to begin the long descent to Camp 3 and more importantly to water and food."
Read the full trip report from this 2018 expedition here.
If you want to read more about our expedition to Aconcagua, click the link.