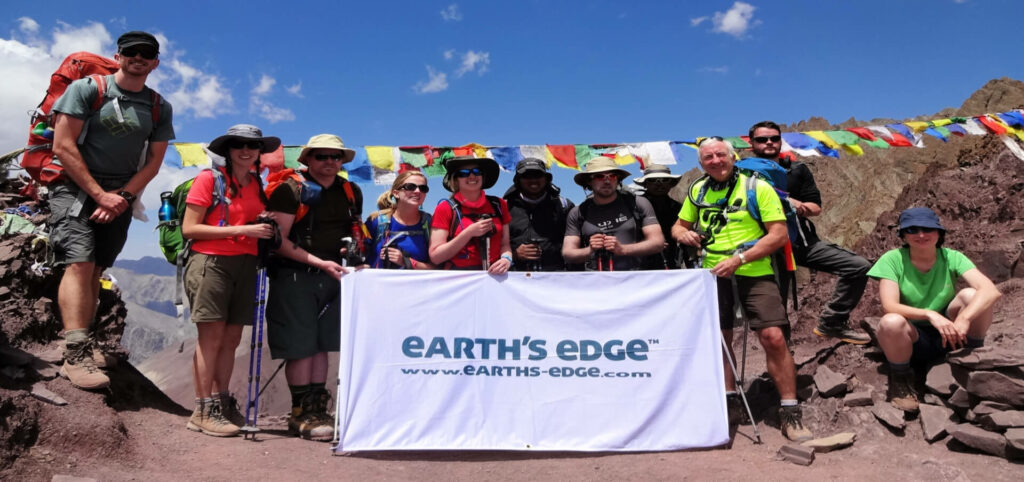 The highest trekking peak in the Indian Himalayas, Kang Yatse II is a serious challenge. We make our way gradually through the stunning Markha Valley, with spectacular views along the way. As we slowly increase our altitude, the views just get better and better. If you're thinking about taking on the challenge, but are wondering what summit day is like on Kang Yatse II, this blog post has you covered…
What summit day is like on Kang Yatse II
Summit day on Kang Yatse II is a challenge both physically and technically. Most of the day is spent on snow, which requires the use of ropes. However, we have a rest day two days before our summit attempt, where we practice our rope skills on a nearby snow slope. When you're at the summit itself, the view is one of the best you could ever dream of. You've got views of the Himalaya, as well as the Zanskar and Karakoram ranges including K2 (8,611m), the second highest peak in the world.
How long does it take to summit Kang Yatse II?
Our summit day is 12 hours long, including the descent back to Base Camp.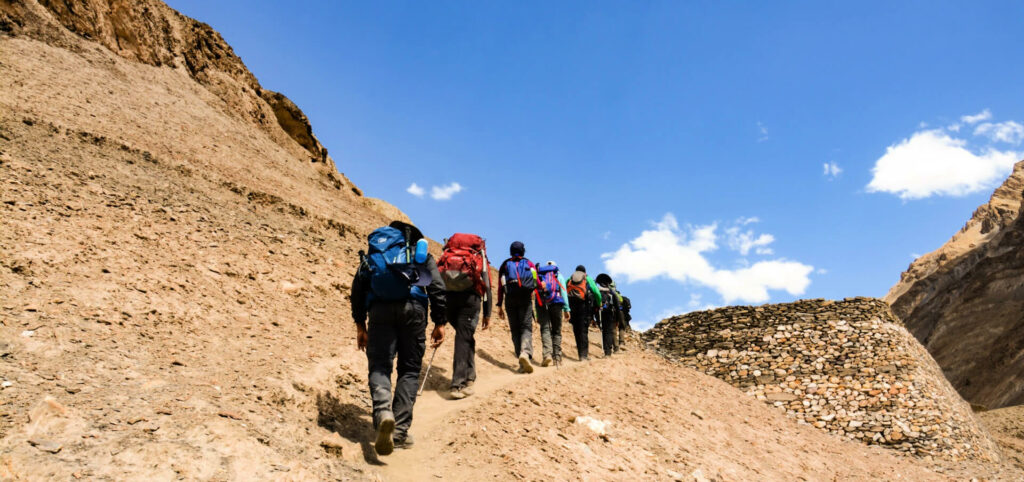 How long does it take to get to summit day?
Our expedition is 16 days long in total. We spend 7 days trekking before we make our summit attempt. This includes one rest day, where we practice our snow skills.
What happens if I can't summit?
We never leave anyone behind on a trek. And if you decide to turn back, it won't affect the rest of the group. A porter will accompany you back down. Sometimes, the best decision is the one to turn back.
If you want to read more about our expedition to Kang Yatse II, click here.