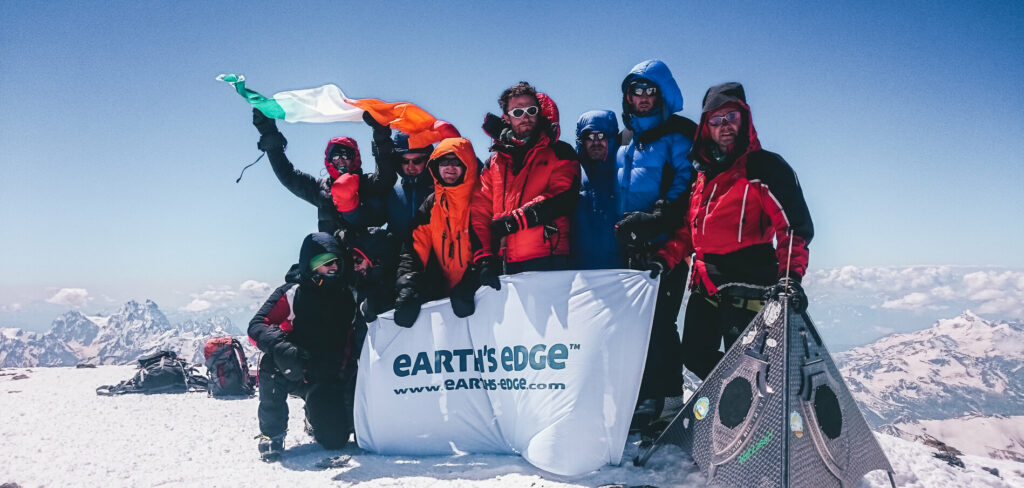 Whenever you're tackling a high altitude trek, the weather is one of the biggest challenges you face. It's not like a trek at home, where you need to plan for unscheduled rain showers or fog. Extreme conditions on these peaks can mean missed summit attempts, impassable routes or even dangerous situations. The best way to limit this risk is to climb at the right time of year. If you're wondering about the best time to climb Elbrus, read on for more info…
Best time to climb Elbrus
When it comes to a peak like Elbrus, the best time to climb is the summer. July and August are the best months to climb Elbrus, as the weather is at its most stable. It's worth nothing though that even in the summer, nighttime temperatures can drop to -8 C. Also, fogs can appear out of nowhere at any time of year. Weather conditions on the mountain are notoriously unpredictable and that is why we factor in a spare summit day to the itinerary.
What equipment do I need for Elbrus?
Because portions of the climb will be on snow and ice, you need more specialised equipment when it comes to the climb. First off, you need Synthetic mountaineering boots, like La Sportiva G2SM, Scarpa Phantom 6000 or similar.You'll also need gaiters, if your boots do not have a built-in gaiter (remember that rental boots typically don't come with built-in gaiters). Next up is 12 point crampons, and a walking ice axe (60 – 70cm). You'll also need a climbing harness and two screw gate carabiners. All of the above may be rented on the mountain, so you mightn't need to buy these. You'll also need two slings (approx size 120cm x 10mm)and these aren't available to rent.
When can I climb Elbrus 2022?
We are running three expeditions to Elbrus in 2022. These will be on 6 July – 19 July 2022, 3 August – 16 August 2022 and 19 August – 1 September 2022. While the first two are fully booked, there are still places available on the August-September trek. We're also running expeditions on 5 July – 18 July 2023 and 9 August – 22 August 2023.
If you want to read more about our expedition to Elbrus, including 2022 dates, click here. We also have an Ultimate Guide to Elbrus that will answer any other questions you may have.