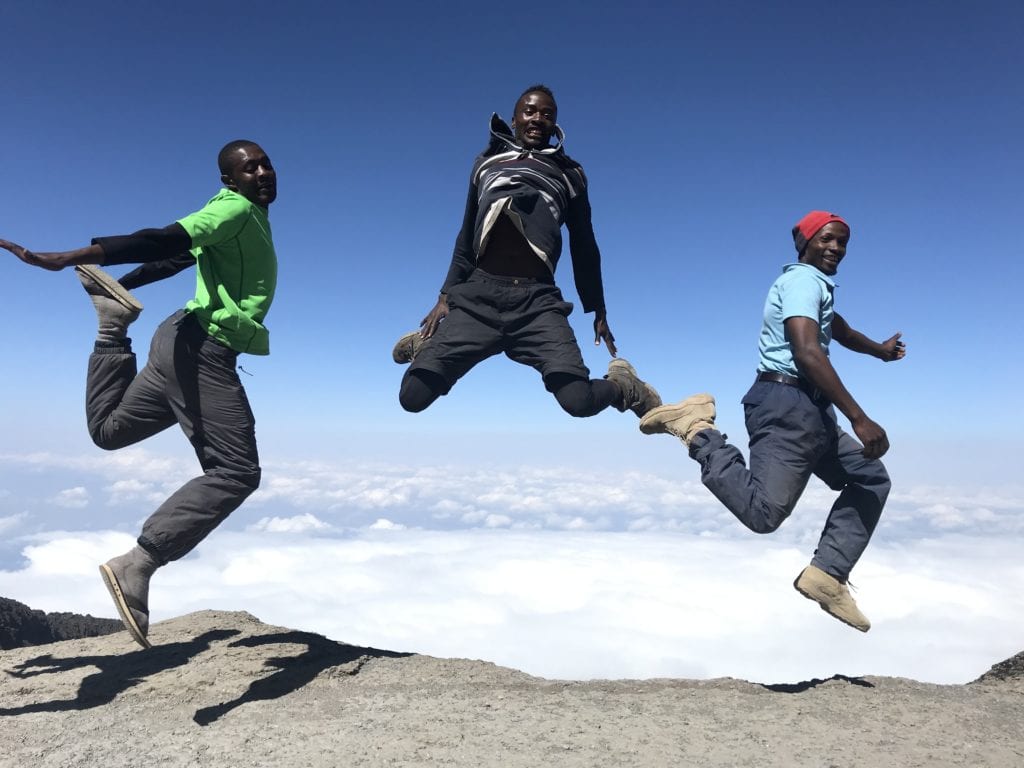 Standing at 5,896m tall, Kilimanjaro is not just the highest point in Africa, but also the tallest freestanding mountain in the world. The trek to its summit is one of the most rewarding expeditions you could ask for. But if you're an experienced mountaineer, you might want to know if you can take it on alone, rather than as part of a guided trek. If you've ever wondered: "Can you climb Kilimanjaro without a guide?" this post has all the information you need.
Can you climb Kilimanjaro without a guide?
In short? No. It is illegal to climb Kilimanjaro without a licensed guide. This rule has been in place since 1992, when the Kilimanjaro National Park Authority brought it in. But while some people may want to climb alone (to save money, or to feel more adventurous) there are many reasons why this rule is a good thing…
You support porters
While some people might feel that having porters carrying all their gear is "cheating", we look at it a different way. The most important factor is that you're supporting a local industry and putting money into the economy. On Kilimanjaro, being a porter is a respected and well-paid position. Especially if you climb with a company that works with KPAP, like we do.
You connect more to the mountain
Climbing with a company like Earth's Edge means you connect with local people in a way that you simply couldn't do even if you could climb alone. The porters on Kili know the mountain intimately and have unparalleled knowledge about the local area.
You protect the mountain
The fact that people can only climb with a licensed guide means that the national park is protected. Knowing who is climbing and ensuring they abide by the rules mean Kilimanjaro won't be destroyed by overtourism.
You climb with a group
Trekking as part of a team is an invaluable gift when it comes to Kili. You get to form a little family, that can support one another as you go. That's a gift that you shouldn't take for granted, no matter how lone a wolf you are!
To read more about our expedition to climb Kilimanjaro, click the link. You can also read our Ultimate Guide to Kilimanjaro here.