Overview
We are the only company in the world who have an expedition leader and doctor on our Himlung Himal expedition, while keeping the group size sustainably small. Established in 2007, we offer high-altitude trekking and mountaineering in some of the most breathtaking locations around the world.
Earth's Edge Extra
Introducing Earth's Edge Extra, our new yearly expedition series. Inspired by our passion for true adventure and real challenge, these expeditions will tackle some of the world's toughest peaks. And mountains like these call for extraordinary people to take them on.
Climbing Himlung Himal
Our Himlung Himal trek is a one-time, special expedition event for 2024. Our 32-day itinerary takes you along the isolated and picturesque route to Himlung Himal, standing at a towering 7,126m. This expedition will be lead by James McManus, founder of Earth's Edge and passionate mountaineer. James is no stranger to some of the world's tallest mountains, and, following his planned solo summit of Mount Everest without supplemental oxygen in May 2024, is looking to assemble a group of equally strong-minded and adventure-driven people to join him in climbing Himlung Himal for the first time. This will also be the first all-Irish expedition to Himlung.
Although considered one of the more accessible 7,000m peaks due to its non-technical nature, Himlung Himal still poses a significant physical challenge, owing to the demands of proper acclimatisation, exigent weather conditions, and a long summit window. This expedition is suited only to those with a very high level of fitness, and previous experience climbing >5,000m peaks.
Himlung Himal lies north of the Annapurna range, alongside the Tibetan border. The journey to this peak, located in a remote corner of Nepal, is rich in natural beauty and diversity. This area was not opened up to foreigners until the early 1990s, rendering the trail quiet and almost unspoiled. Our initial leg of trekking takes us to the fascinating Phu Gaun village, the gateway to Himlung Base Camp. We spend a day acclimatising within its stone walls, during which you can choose to rest, or explore the many ancient relics of Tibetan culture that have been preserved here, such as the mani stone walls and monasteries.
From here we make our way to Base Camp, located on the southern edge of the imposing Pangir Glacier, among beautiful alpine meadows. This involves crossing rough moraine, but the camp is located in a well-sheltered area, the views from which are incredibly scenic. We take another day to acclimatise here before we begin our ascent of Himlung Himal.
We have a 14-day summit window, during which we will rotate between Base Camp (4,900m) , and Camps I (5,450m) , II (6,000m) and High Camp (6,350m). The exact schedule will be dependent upon the weather, but this flexibility gives us the opportunity to push for the summit when conditions are most suitable. Your reward for reaching the peak will not only be a sense of extraordinary achievement, but also breathtaking views of the Himalayas.
The expedition starts and ends in Kathmandu, Nepal's bustling main city, which provides a strong contrast to the time you'll spend on uncrowded trails.
Please note that the Himlung Himal climb plan is very much subject to change based on weather conditions and the health and fitness of all expedition members.
Himlung Himal Expedition Costs & What's Included
The total cost of climbing Himlung Himal is highlighted above. You are required to pay a €399 deposit to secure your sport. A part payment of €1,000 is due six months prior to departure. You can pay the remaining balance by instalments or in full. All fees must be paid three months prior to departure.
Your fees include the following:
International flights from Dublin to Kathmandu return (Economy Class)
Internal flights in Nepal
Experienced expedition leader
Experienced expedition doctor
Training Day (23rd March 2024)
Training Weekend (20th – 21st July 2024)
Earth's Edge team of guides, cooks and a full support team
All accommodation based on twin sharing in hotels in Kathmandu and camping at higher altitudes.
All meals and drinking water except in Kathmandu where accommodation is based on B&B
A celebratory dinner
All transport throughout the expedition
All group gear consisting of first aid kits, mountaineering equipment, cooking equipment, etc.
Flying from the UK?
You are more than welcome to join us from the UK. If so, you can select the 'exclude flights' option on the checkout. You can then book your own international flights to Kathmandu.
Read James' blog on Himlung Himal 2024
Our MD James has written a letter outlining why he has decided to lead his first expedition to Himlung Himal. You can read it here.
Facts
Himlung Himal is one of 72 7,000m+ peaks located in Nepal, and has the highest summit success rate of any.
Due to the area around Himlung Himal not being open to foreigners until the 1990s, it was not first climbed until 1992 by a Japanese expedition team.
Over the years there has been lots of confusion around which mountain Himlung Himal actually is! 4km south of Himlung Himal lies Nemjung (7,140m), which, before the 1990s, was known as Himlung Himal! The peak lying between them is called Himjung (7,092m). So make sure you climb the right mountain!
Best time to climb Himlung Himal?
We climb Himlung Himal in October. Conditions at the summit during this time of year generally provide the best chance of success for reaching the peak, as the weather is relatively stable post monsoon season. Summer months are considered too wet for climbing and views are likely to be obscured by low clouds and fog.
What do you need to climb Himlung Himal?
We have an extensive packing list of what you should bring with you when climbing Himlung Himal. You can view this packing list here.
How to prepare to climb Himlung Himal
We have classified Himlung Himal as a level 9 expedition, for more information about our levels system click here. The complexities of proper acclimatisation, high winds, extreme cold and a long summit day make Himlung Himal a formidable challenge. Although it is considered an "accessible" 7,000m peak due to it being technically straightforward, Himlung Himal (7,126m) is still extremely tough. We recommend that all participants should have previous experience at high altitude (>5000m). Participants should have an extremely high level of fitness. It is your responsibility to contact us if you have any concerns regarding your level of fitness, health, or ability to complete the trek. We strongly recommend that you read the expedition itinerary and information pack in full before signing up to this challenge. In order to be considered physically fit enough to partake in this expedition, completing long hikes with a 15kg backpack for several days in a row should present no problems for you.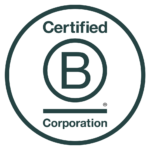 Certified B-Corp
Earth's Edge is a certified B-Corp. In fact, we are the highest-scoring B-Corp in Ireland. We are passionate about sustainable travel, bettering the lives of the people connected with the company and minimising our environmental impact.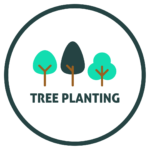 Tree Planting
We plant 30 native trees in Nepal for each person that travels with us in partnership with Eden Reforestation Projects. If you would like to plant more, please contact info@earths-edge.com. Each extra tree costs €0.15 cents. Learn more about our tree planting here.
Available Dates
7 October 2024 - 7 November 2024
---
2 Spaces Available
Book Now