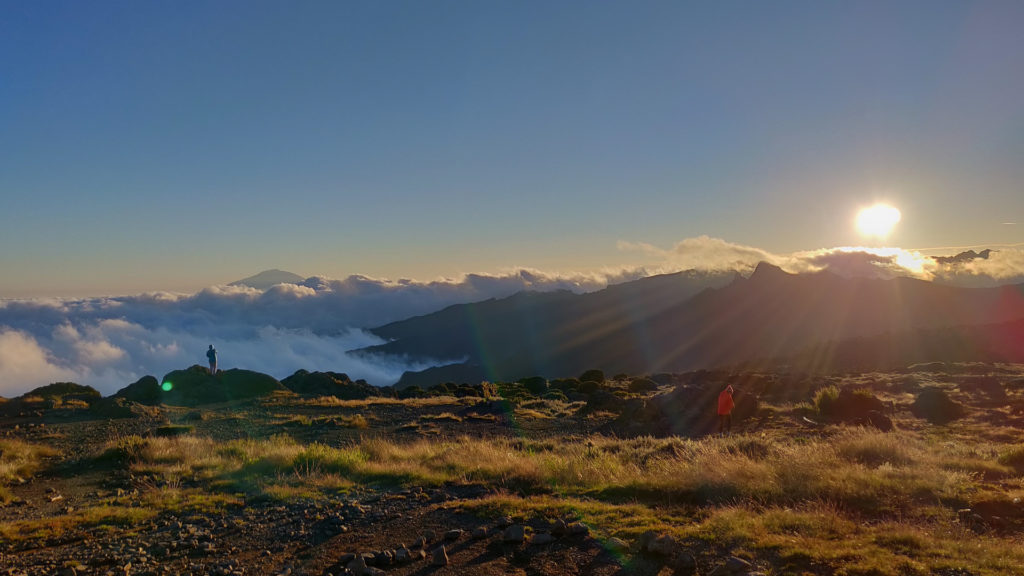 When you're on an expedition like Kilimanjaro, it's super important to stay hydrated. Let's fact it – it's actually important wherever you are on the planet. But when you're climbing at high altitude, staying hydrated becomes even more important. Drinking plenty of water is one of the main tools in your belt when it comes to preventing Altitude Sickness. But if you're wondering how you get drinking water on Kilimanjaro, don't worry. It's easier than you might think…
Drinking water on Kilimanjaro
When you're on an Earth's Edge trek, we provide all the drinking water you need. Remember, you need to drink at least 5 litres a day when you're trekking. That's a lot of water to be drinking! Every morning, we give you enough water for the day, but you can also get more at lunchtime. You will never be refused drinking water.
How it's filtered
We used to boil and purify our drinking water, but now we use an amazing water filter. This pumps the water through and turns it into clean, pure drinking water. There's no taste off the water, but some people like to bring little concentrated squash bottles to add a flavour.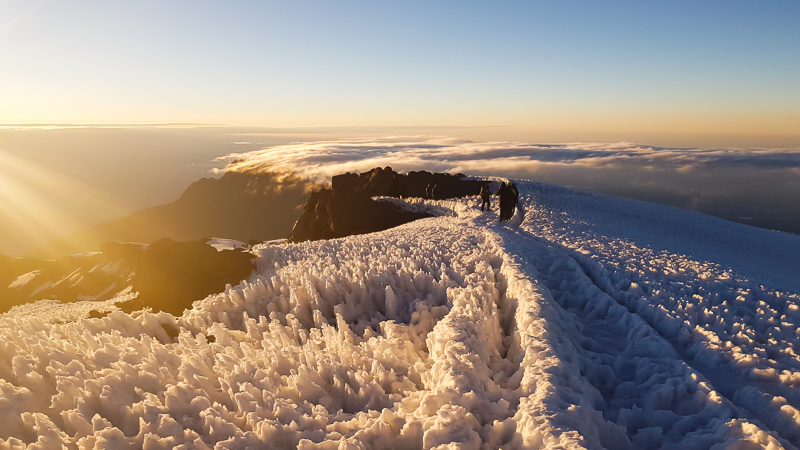 Do I need to bring water purification tablets?
You don't need to, but you're welcome to do so if you like. The water we give you is completely purified. However, some people like to have an added purification, particularly if they have a sensitive stomach.
Top Tip
If you think 5 litres a day sounds like an awful lot of water to drink, it's helpful to break it down over the course of the day. Take this advice from James, our MD. As soon as he wakes up, he drinks a litre of water. He then drinks 2 litres when he's on the trail, and a litre as soon as he gets to camp. That way, you've drunk your 5 litres before you stop and eat your dinner. Hopefully, that means there's enough time before bed that you can do a few pees and not need to get up in the night.
To read more about our expedition to Kilimanjaro, click here. Or you can read our Ultimate Guide to Kilimanjaro.